Creating a beautiful themed brand presence for your business is more than just a great logo or a catchy slogan. It is more than the colour you choose to paint your office or shop and it is definitely more than just a business card.
Your brand is your businesses identity - the voice and skin of your venture, making it as vital to success as all of your operations. Understanding what your brand is and what you want it to be will help you with choosing your milestones and business goals in the short, medium and long term.
Our approach at Worsley Creative is to go deep! We seek to gain a thorough understanding of you and your business so that we can help you to define your brand strategy and shape the brand presence. Again, this is more than a mood board or colour palette presentation. When you meet us we do a complete analysis and then work together to craft a strategy which represents you and what you are looking to achieve.
Once we have defined the brand, its values and its ethos, we can then work with you to design a brand campaign which is most appropriate - whether thats a suite of marketing materials backed up with a full management service where we take away all of the hassle, or a template package which you can manage yourself - we can work to your needs and budget to create something unique and inspiring for all of your stakeholders.
We work together on a journey which covers four main bases...
Case Study: Feather Wellness
Earlier in 2018 we had the privilege to meet with the wonderful Chloe, who was looking to build her own wellness and beauty business following a period of maternity leave. Chloe is a qualified beautician and massage therapist and was looking to establish her business as a mobile wellness and beauty provider.
Chloes goal is to create a business which gives her clients a mini escape from the work day. Being accessible and having a soft focus but clean lines led us to build this beautiful brand approach.
Case Study: Balloon Fairy Manchester
Balloon styling and decor has come on massively in recent years - the developments in materials and technology have allowed for the creation of stunning personalised items, and Genna and her team at Balloon Fairy Manchester have created a beautiful portfolio of products.
Style, elegance and simplicity were the important voices of the brand and we have translated this with a concept which reflects her personality and approach.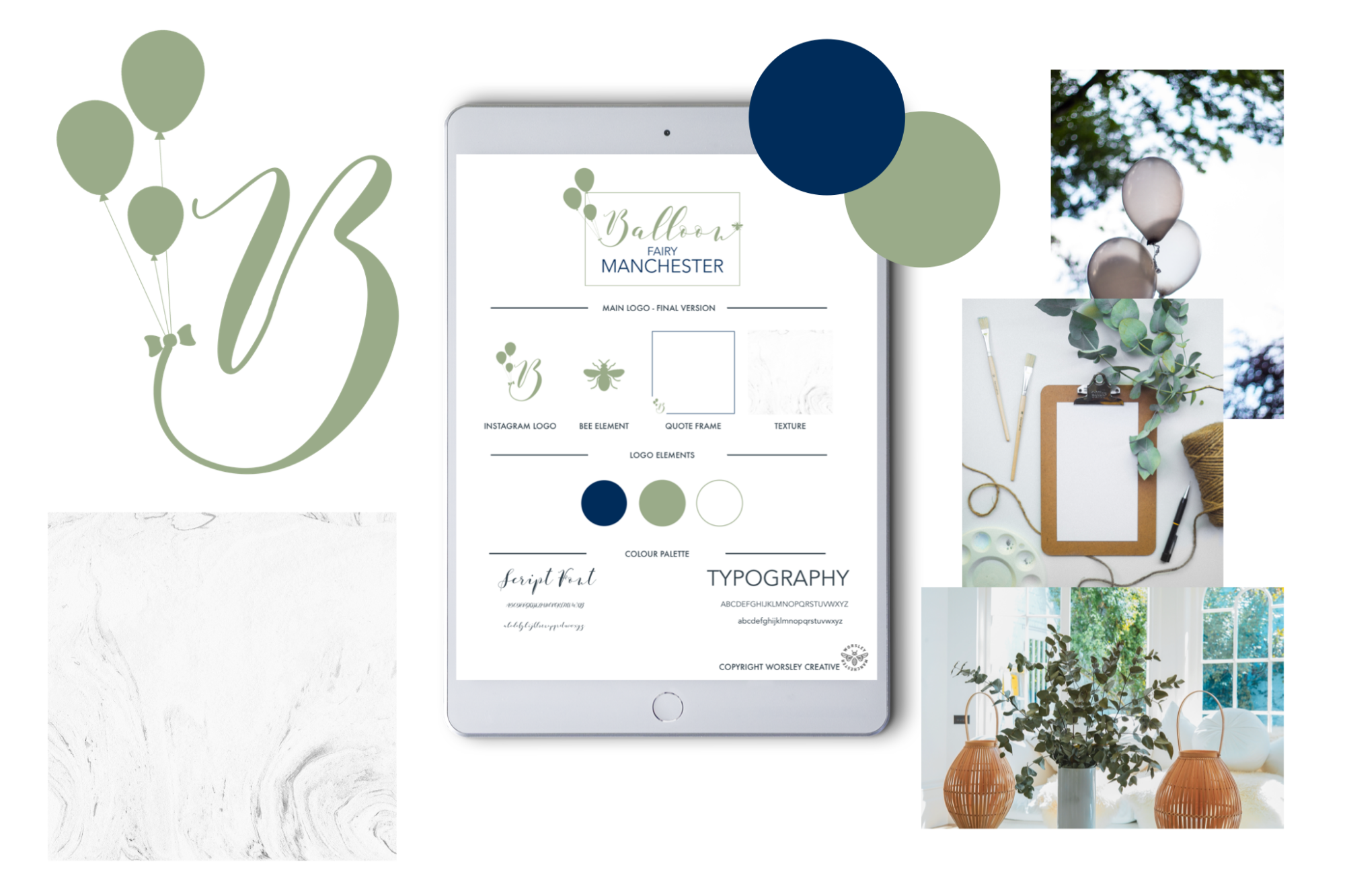 Case Study: Candy Blossoms
The amazing Claire has grabbed hold of her dreams and made her dream business a reality. What started as a hobby and a passion has now become her day job, and it has been a privilege to support Claire with her journey to bring Candy Blossoms to life.
Claire speciliases in chocolate bouquets for all occasions - when we were exploring her branding we established the importance of incorporating the blossom colours from St Marks church in Worsley where Claire was married. We combined this with fresh colours that compliment and a fun, whimsical typography set.