6 Essential Tips to Optimize Images for SEO
Posted on
This article on optimizing images for SEO is a guest blog by content specialist Ivy Attie. Ivy is a content manager and researcher in various visual media-oriented publications. She is a passionate communicator with a love for visual imagery, eCommerce & digital marketing. Ivy has an inexhaustible thirst for knowledge and she also loves literature and performing arts.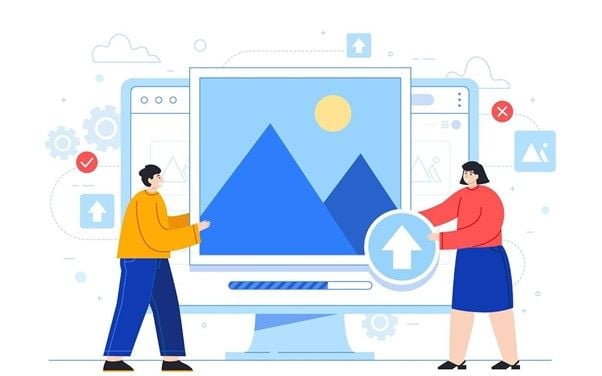 Google gets 3.5 billion searches every day. Out of these, 75 percent of people don't go beyond the first page. Search Engine Optimization of your website content allows you to improve your ranking.
But is that enough?
The answer is no.
With so much competition, optimizing your content for SEO is not enough. You need to optimize all aspects of your website to rank it on the first page.
An important part of this is optimizing your images for SEO.
Optimizing images for SEO is essential for three important reasons.
· It makes images easier for search engines to identify and categorize
· It speeds up page loading
· It increases user engagement and your website's ranking
The following tips will tell you everything you need to know about optimizing your images for SEO like a pro.
1. Choose the Right Images
The first and most important thing to keep in mind is to choose the right images.
A blurry image that is irrelevant to your content will push your readers away. It's essential that you choose high quality images that are unique and relevant to your content.
A great way to get the best quality images is to use stock images. There are a number of reliable resources on the web from where you can easily buy stock photos. These websites offer high quality, licensed images that you can use on your website.
You can also choose images from free photo websites. However, you need to be particularly careful about image copyrights from these sites as infringement can land you in legal trouble.
2. Select the Most Suitable Format
When it comes to image formats, it's not one size fits all. The format of your images decides their size.
The more suitable the format is for your image type, the better it looks.
The most common image formats include JPEG, PNG, and GIF. A JPEG is not great for illustrations just as a PNG is not suitable for large images.
If you are using large, visual images, or photos taken by a photographer, you should use the JPEG format. On the other hand, when using illustrations, screenshots, and images with text, using the PNG format will be the best option.
Lastly, the GIF format works well for animations and moving images.
You need to choose an image format that works well for your image type so that all your images are well balanced, both in quality and in file size.
3. Edit Your Images According to Your Website
Images cover most of the space on most websites. Large, uncompressed images have large sized files and take longer to load.
This increases your website's loading time and readers lose interest in your content before they can even see your content.
You can avoid it by editing your images. This includes compressing your images, resizing them according to your website's design, and making them brighter to make them more engaging.
You must also ensure that your images align with your content. Extra-large images in between your text give an un-professional touch to your website.
Horizontal images fit much better with your content as compared to vertical photos.
By keeping these points in mind, you can leverage the full potential of using images on your website.
4. Add SEO Friendly Alt Text
The most powerful weapon when it comes to optimizing your images for SEO is the alt text.
Alt text is the description of your image. If a website takes longer to load images, it displays the alt text. This tells the reader what the image is about.
Alt text helps search engine crawlers identify and categorize your image. By adding SEO friendly alt text, you make it easier for search engines to identify what your website is about.
This increases your visibility and ranking in the keywords that you target.
Alt texts also act as a description of your images in case your website images take longer to load. This helps readers understand what you are trying to convey through your images.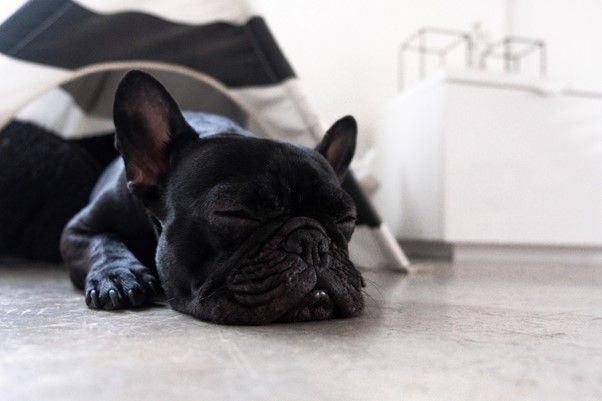 Consider the above photo
A good alt text for this image would be: sleeping black boston terrier
A bad alt text would be: a picture of a sleeping dog
5. Use Concise and Direct Image File Names
Your image file name should be an exact explanation of what your image displays. Most people don't put much thought into this and upload the image without even changing the IMG00023.JPG name attached to it.
This confuses the search engines as they cannot categorize your image properly.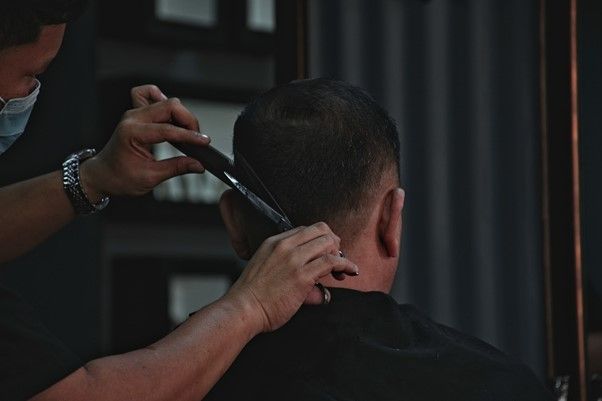 Consider the above image. When you download this image, it will be saved with the title john-karlo-mendoza-idzUojjazCg. This title won't make sense to search engines when you upload it on your website.
Now imagine you name the file, "man-getting-haircut-in-salon.jpg" - search engines will instantly identify the image.
Now when someone searches for a salon, your website will have higher chances of appearing sooner in the search results.
6. Use Image Sitemaps
Site maps are a highly underrated SEO tool that you can use to your advantage. A site map is a complete list describing your website's pages and the content in them.
By describing your website content in your site map more comprehensively, you can increase your website's ranking in your targeted keywords.
The same goes for images. You can better optimise your images for SEO by adding images in your site map and describing them clearly by adding their title, description, URL location, caption, and license information.
This way search engines will have a clear understanding of your website and will rank it higher in the search.
Final Words
Optimizing your images for SEO can be incredibly rewarding in terms of increasing your website's ranking.
By making little changes to how you use images on your website, you can make a big difference in your website content's user engagement and likability.
So don't underestimate the importance of image SEO optimization. Follow our tips and see real-time improvement in your website's ranking. Good Luck