#ReasonsIStarted - One woman's journey from a favour for a friend to high end wedding caker
Posted on
#ReasonsIStarted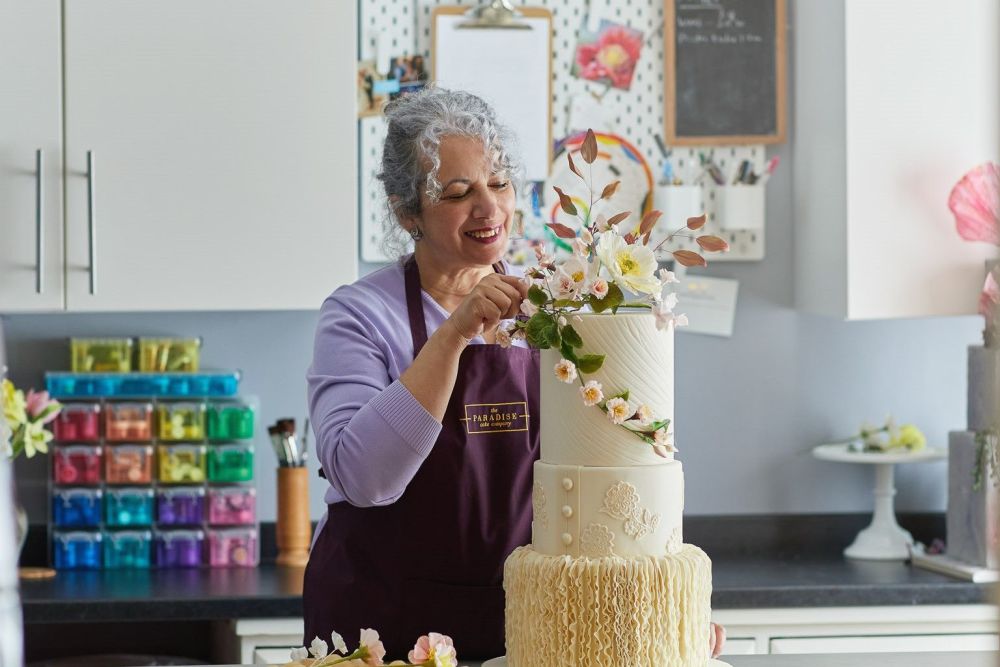 Photo Credit: Olivia Brabbs
Foreword from Pamela
This series of amazing stories from fiercely feminine entrepreneurs documents the journey of some inspirational women who have founded and built incredible brands. These are stories of reinvention, stories of unlocking creativity and pivoting during the pandemic and managing adversity to demonstrate their passion and commitment to building a future legacy.
In this latest installment we hear from Caker Hannah - who founded her luxury wedding cake business after finding a love of baking when asked to create a 21st Birthday cake for a friend...
Reasons I started The Paradise Cake Company
In October 2016 a colleague asked me to make & decorate her daughter's 21st birthday cake. My immediate response was NO, I bake cakes and have done since I was a teenager but decorate, I can't do that!!! She pleaded, I gave in. What would you like on the cake? Big mistake! "Roses" this is going from bad to worse I thought, I have never made a rose in my life, but anyway it was a challenge, I would have a go to help a friend out.

The cake was made, filled with butter cream and covered in sugar paste. Without the correct equipment the finish was not the best. Now for the roses, I do not exaggerate when I say it took me a whole day to make six small roses out of sugar paste. There had to be an easier way!!!. I found an adult education class in sugar flower making, I enrolled and that was the beginning of a great love affair, I was hooked. As more people asked me to decorate cakes I started thinking about the implications of what I was doing. I wanted to make sure my kitchen was up to a standard good enough to serve the public, the food hygiene inspector came for tea and cake, she gave me lots of advice and made an appointment for a full inspection. That was nerve racking especially as my daughters told me I had better not get anything less than 5!! I didn't disappoint them. I didn't want to be a 'hobby baker'! I set up Paradise Cakes in 2017, built my own website, a friend's son came up with a logo and off I went. I didn't give up my part time job.

I had a website and a face book page, that was enough. I posted sporadically, and orders were coming in. But not the orders I wanted! I started thinking about how I could change this. I woke up to the fact I must work on my business not just in it. I started reading more and more about how to promote my business on line when I came across a Facebook post by Pamela, until then I had no idea SEO existed, not only does it exist but I need to take action, now!!.

I wanted to specialise in high end wedding cakes with lots of sugar flowers, I needed to be where my ideal client could find me. With the help of professionals, I rebranded giving me a brand identity with a modern up to date website. I am new to blogging I still have a lot to learn.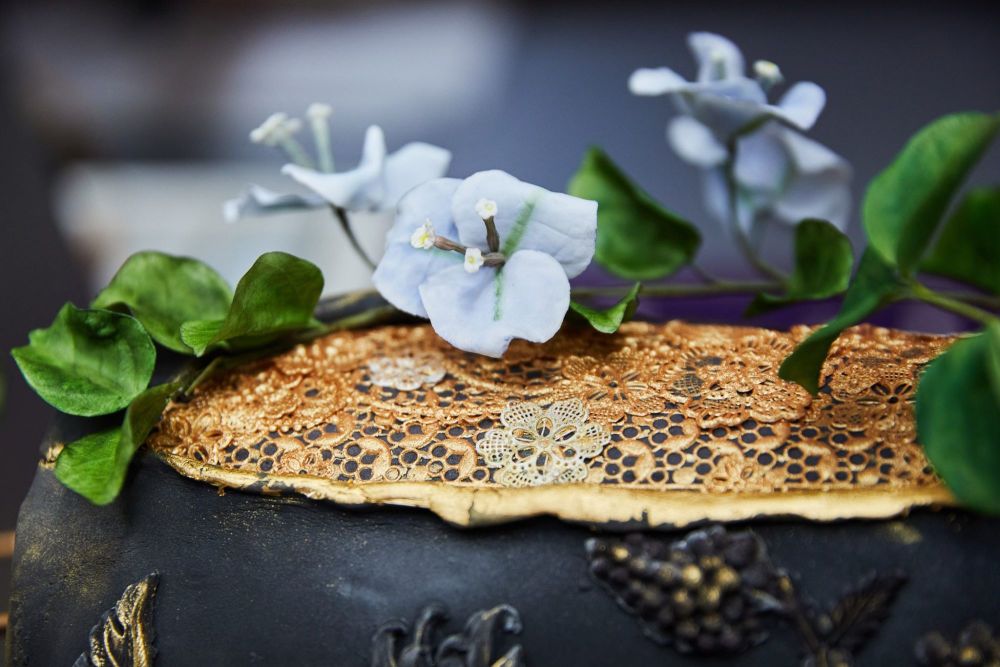 Registering with 'Google my Business' has made my business more visible locally. 'Google my Business' is very useful for passing on the latest updates and changes that may be of interest to local clients.. For example, information on when wedding cake taster boxes will be available. I also add images on a regular bases and I ask clients to leave reviews..

Pinterest is great for showcasing my cakes & sugar flowers. Posting on Instagram consistently and regularly is quite challenging especially when I am busy making cakes.

I realise I have to make time to keep my business visible online. I know online visibility is very important, the more I interact online the better chance I have of giving my ideal client the opportunity to get to know me, to like my work and to trust I will produce that luxurious wedding cake. Knowing the theory helps me keep focused.

Work in progress ………
The past five years has been an adventurous journey, starting from having no idea what I was doing to feeling confident in my ability. I knew I wanted to specialise in Wedding Cakes, I also knew I could not achieve this without help. Yes! I can make beautiful cakes! Marketing them online, not a clue. By seeking expert advice, I have a business that is growing in the direction I want it to.