#ReasonsIStarted - How one Incredible Business Woman went from Supporting School Children to Small Businesses
Posted on

Foreword From Pamela
This series of amazing stories from fiercely feminine entrepreneurs documents the journey of some inspirational women who have founded and built incredible brands. These are stories of reinvention, stories of unlocking creativity and pivoting during the pandemic and managing adversity to demonstrate their passion and commitment to building a future legacy.
The next in the series is the incredible Rebecca Wise who left her career in teaching to start her Digital Marketing Company and now after a big realisation, changed course to found Funnel Therapy...
Reasons I Started Funnel Therapy
My first venture into self-employment was in 2018, setting up a Digital Marketing Company, which ended up focusing almost entirely on Facebook Ads.
I'd left my job as a science teacher and head of Year 11 - 15/16-year-old students in their GCSE year. I was burnt out and not spending any time with my two daughters, Freya then 7, and Ella 3.
At this stage, we needed a nanny for before and after school care, plus nursery school for my youngest. Most weekdays, I only saw the girls for a frantic half hour before I left for work at 7.30 am, and for an hour and a half at most for bath and bedtime. Even then I'd be clockwatching, wishing them asleep so that I could start the large pile of marking that was awaiting me downstairs. I loved my job, but it was stressful and despite paying well, I only actually earned money in school holidays when I wasn't paying for childcare.
Fast forward to October 2020, my Facebook Ads business was thriving. I'd had a brilliant year despite the pandemic, and in August of 2020 hit that arbitrary goal of the 10k month!
I woke up one Friday before the US elections ready for a much-needed day-off and checked my email. Crash - my stomach sank, the sick feeling rose in my throat, the majority of my then 13 or so ad clients had had their ad accounts shutdown overnight. I checked my messages and there were already panicky dms from a couple of clients.
A thought popped into my head, what if I was boarding a plane now to go away, yes highly unlikely in 2020, but in the not-so-distant future hopefully. What if I was ill, or the girls were ill?
Luckily all the ad accounts were quickly reinstated, but it left me questioning the business I had built, and not just for me.
By this point, I had worked with nearly 70 coaches & consultants and had many happy ads clients, although I'd had a less than pleasant experience with a client who after two amazing campaigns with ads was left disappointed on our third project.
Most clients start out skeptical about whether ads will work… so when you state that there are no guarantees, they listen. They are not expecting ads to be the golden bullet. They work hard on their organic efforts, just in case. There's a lot invested in this launch.
But two launches in with return on ad spend on 12x or more, clients can become complacent, they start relying on ads more and more, and may take the foot of the gas with organic efforts. The warnings that there are no guarantees fall on deafer ears, and when the launch doesn't go to plan (in this case an 8x return on ad spend) they are crestfallen.
I have never been what you'd call a risk-taker, but I have never shied away from walking away from something that's not 'right'. Whether it's been a gut feeling about something, or just that I have lost the sense of fulfillment, there have been numerous times when I have walked away when it would have been easier and less risky to stay on the same path. To stay safe.
Facebook ads were no exception, and whilst I have no plans to stop offering Facebook ads support, stepping back from my 1-2-1 done from you service was a risky move. I had been fully booked for 12 consecutive months with a waitlist in the double figures.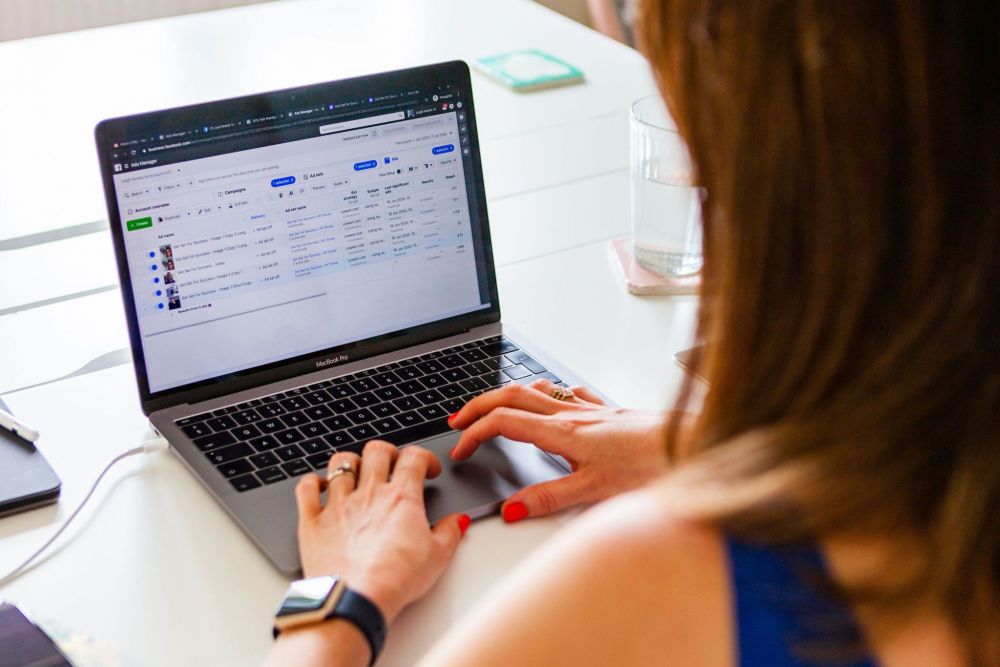 As I got busier and busier, the work-life balance I left teaching to create was slowly disappearing. That 10k month came at the expense of time with my gorgeous girls, the very reason I started it all and watching mummy work was normal again to the point where they didn't question it at all.
Plus there was the pressure, I went from the responsibility of 160 odd teenagers to tens of thousands spent on Facebook ads. In both cases, I felt an overwhelming responsibility to keep them safe.
I strongly believe that you should never have all your eggs in one basket and least of all when that basket is Facebook, I felt I was fueling an overreliance on Facebook and knowing how volatile ads can be, even on a good day, didn't sit right.
Then came the big realisation.
Looking through my client testimonials, I realised that my support went beyond delivering successful ad campaigns & what set me apart from other ads managers was my ability to see the bigger picture, to identify the parts of client funnels that were working, and help fix the parts that weren't.
And so Funnel Therapy was born.
Now everything starts with your funnel & why the very first phase of working together - whether we're planning out a launch or creating an ads campaign, is making sure that you have all the foundations in place so that when you do get started you're ready for takeoff.
So many of my clients have resistance to funnels, they've been on the end of a poorly designed funnel or two! But when done right, funnels don't feel like a soulless sales machine. Funnels create powerful stepping stones that leave your audience reassured that they are in the right place, ready for an invitation to work with you.
So now you'll find me helping my clients create funnels that not only attract their dream clients but take them on the journey from stranger to superfan, and all in a way that feels free of hustle!
P.s For those wondering about the work-life balance. It's better, I am not going to lie, it's work in progress, and whilst I'd love to say that whilst I am working less I am earning more, I am not there, yet! But I was able to have some time off over the summer with my lovely girls and am still working with clients I love, so I'm taking that as a big win for now!