#ReasonIStarted One Woman's Journey from Corporate Career to Mindset Maestro
Posted on

Foreword from Pamela
This series of amazing stories from fiercely feminine entrepreneurs documents the journey of some inspirational women who have founded and built incredible brands. These are stories of reinvention, stories of unlocking creativity and pivoting during the pandemic and managing adversity to demonstrate their passion and commitment to building a future legacy.
In this latest installment we hear from Confidence and Mindset Coach Shelley - who left her successful corporate career to fulfil her dream of helping women in business to get out of their own way...
The Reason I started Shelley Bosworth Coaching
Hi there I'm Shelley, a straight talking, non woo (ok a little woo curious), action driven Mindset & Confidence Coach for women in business who simply want more. Women who need a hand getting out of their own way to firstly believe they can have their more and then take the actions they need to, to get to there.
Truthfully, the reason I started wasn't because I had huge aspirations to run my own business, this wasn't a lifelong dream and I wouldn't call it a calling.
It was as Lemony Snicket said, a series of unfortunate events that I call my triggers, that had me asking questions of myself and my life that I had potentially been ignoring or maybe never heard and they are the reason I started this journey.
Let me explain, I've always been driven and ambitious. Determined to create a better life for myself than I felt I'd had as a child. To be clear, we were a fairly average family, not rich, not poor, not the day dream but not totally dysfunctional .. just fairly average
And I didn't want average.
I wanted to experience life, I wanted to travel, to learn, to have nice things if I wanted them, I wanted to be something, I wanted to feel that I was something, I always wanted to make a difference somehow.
And I thought my route to that was to get into a big corporate business, make my name and earn all the cash! And so that's the path I set out on and I spent 25 years working hard and climbing the ladder within a number of well know retail and hospitality businesses.
On the outside I was achieving everything I said I wanted, house, car, holidays, money in the bank. Yes, like so many I worked way too many hours but I loved what I was doing (most of the time) and year by year I took one more step up the ladder.
Truth be told what I loved most about all of the roles I had was the people I worked with, the teams I created, supported, developed. My superpower if you like was helping others realise their own potential, building their confidence in themselves and sending them off into bigger roles, many of whom went on to overtake me on the ladder!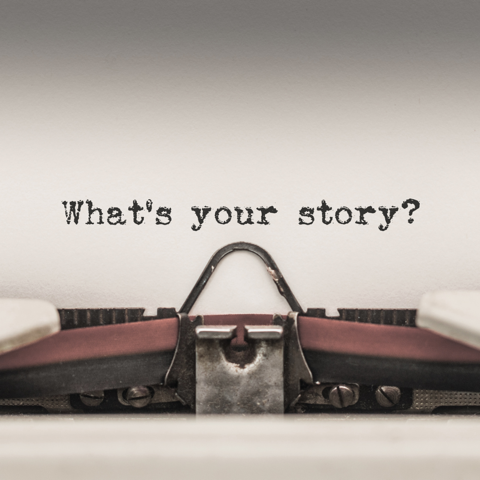 And so, this was my path I thought, work hard, play hard, help others, live for the lovely holidays, squeeze as much as possible in to the 5 weeks a year I had to travel and be happy with my lot, and I probably was, because I didn't know any other way.
I didn't grow up knowing anyone that ran their own business, in fact just recently I still felt a level of discomfort considering myself an entrepreneur as in my world, in my head an entrepreneur was a wealthy American with an incredible crazy creative, multi million dollar idea!
Anyway, I digress .. fast forward some years and with career going well I met my husband, together we worked hard, we enjoyed life as best we could and then our world began to change
Trigger 1: 5 days after our wedding day in June 2015, my father in law was diagnosed with early onset Alzheimer's. He was 61. We had known for a little while that he was unwell following a suspected stroke in the previous year, but this was not the diagnosis we saw coming. Over the next 3 years we watched him disappear from our lives as the man we knew, we watched my mother in law care for him daily, we found ourselves questioning everything. We felt anger at times I can't pretend, a whole load of this isn't fair, and an even bigger load of is this really what its all for?
Trigger 2: In November 2016, having discovered a lump in my neck 6 months earlier and a frantic 6 weeks of tests, biopsies, consultations and potential throat cancer diagnosis, a lump the size of a small lemon (that's what the surgeon said) was removed from my throat along with half of my thyroid gland. The good news, not cancer, a benign lump and dealt with. The result more questions in me, is this what I want my life to be like? What if it had been serious, would I be happy with what I have done with my life?
And so, I kept batting the questions away, until January 2018 when on NY Day I announced I wanted to explore Life Coaching, I wanted to help more people to achieve their goals and I wanted to explore other options for my career path. I announced that maybe one day I could run my own business and if I did I wanted to help others realise If I could they could to.
In June 2018 we sadly said our goodbyes to my father in law. By now I had begun training with The coaching Academy and was on my way to achieve a diploma in Personal Performance Life Coaching, I was also learning so much more than I could ever have imagined. Not just about coaching and how to really support others to realise their own potential, but about me.
I was discovering new skills within myself, I was stretching myself out of my comfort zone and I learned about Limiting Beliefs, a term I had no knowledge of and was quickly discovering was a huge part of my own story!
Trigger 3: In March 2019 my mother in law was diagnosed with terminal cancer, just 3 months later she lost her battle and so just one week before the anniversary of my husbands fathers passing, we were saying goodbye to his mother.
Understandably the loss of 2 parents so quickly can put strain on a relationship, but this made us stronger and it also helped us to get really clear on what we wanted for our life, maybe not immediately but definitely a future goal …. We wanted more than to simply work long hours until we retired and risk not truly enjoying and experiencing life. We wanted to travel, we wanted to live internationally, we wanted to experience this precious thing called life.
The reason I started is is this: 3 years of life changing experiences, more understanding of my own story and my own limiting beliefs but more desire than ever to live life differently, to fulfil a now growing desire to help others realise how precious life is, how we can change our story if we really want to, how limiting beliefs were holding so many of us back …. I couldn't ignore the questions, the inner voice any longer and so having qualified as a Life Coach in July 2019, in December 2019 I stepped out of the office of my corporate role for the last time … ready to step in to a new year, a new decade and a new world.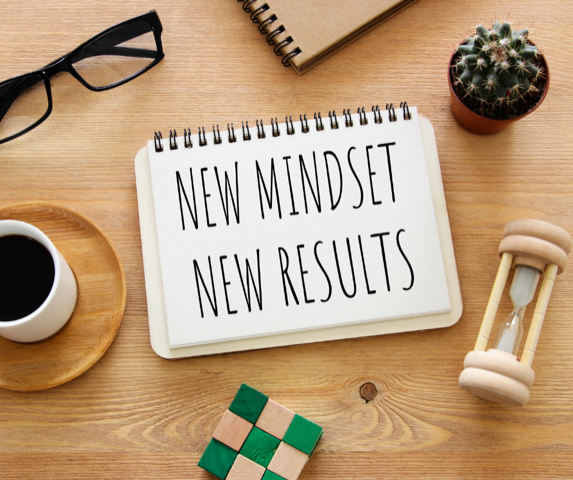 Now we all know what happened in 2020, clearly not quite the plan I had for my first year in business. Add redundancy for my husband into the mix of the pandemic, an international move that didn't go according to plan and honestly it's been a rollercoaster first 18 months in business but here's what I know.
I love what I get to do. I've learnt about me, I've become stronger and more resilient than I even knew I was capable of
I feel grateful every day for every woman that lets me be part of their journey, part of their story
I have made lifelong friends in the entrepreneurial world and I would be lost without them
I've helped so many women learn about their limiting beliefs, their mindset, and how they are standing in their own way, I've helped women rebuild their confidence in themselves and take actions they've been telling themselves they cant for way too long and for that I am thankful and proud.
Discovering and understanding the power of our own minds has been a game changer for me. Learning to understand how my entire lifes experiences has been shaping my beliefs in the world around me but more importantly in my own capabilities, but that I have the power and the means to change my story if I wish to has been incredible and terrifying. Awareness is the first step to change, and awareness brings responsibility, because once you know yourself, once you understand the power of your story you have a choice to make. A choice to be brave and take yourself on or to stay where you are and keep wishing
People sometimes ask me if I wish I'd done it sooner, or if I wish I had not gone down the corporate route all those years ago, the answer is no.
I am who I am for my story, my journey and that makes me the coach I am too.
None of this has been easy, but every step has been worth it and whilst I cant pretend I haven't wobbled and thought I should just 'go back to what I know' I am so proud of myself for not doing so, and I am proud of every woman who steps up and takes on themselves and their own mindset because we are our biggest asset and our biggest challenge and I simply want to help as many people as possible see that they can!
Its not everyone's path to set up their own business and work towards a goal of living life internationally … that's mine. But it is everyone's right to have more if they dream of it, wish for it and want to believe they can have it, and I simply want to help them get there
My reason I started is my reason I continue … so that I can be, do or have more and so that I can help others to do so too
Shelley Bosworth is a Mindset & Confidence Coach who help women in business get out of their own way, break free of self doubt and frustration and master their mindset to achieve their goals in life or business with unshakeable self belief.
Her Successful Ladies Mindset Mastermind takes you through the 7 essential steps to clarifying your motivation, mastering your mindset and creating incredible momentum to achieve your goals.