#ReasonsIStarted How one Determined Business Woman found her Passion for Silversmithing
Posted on
#ReasonsIStarted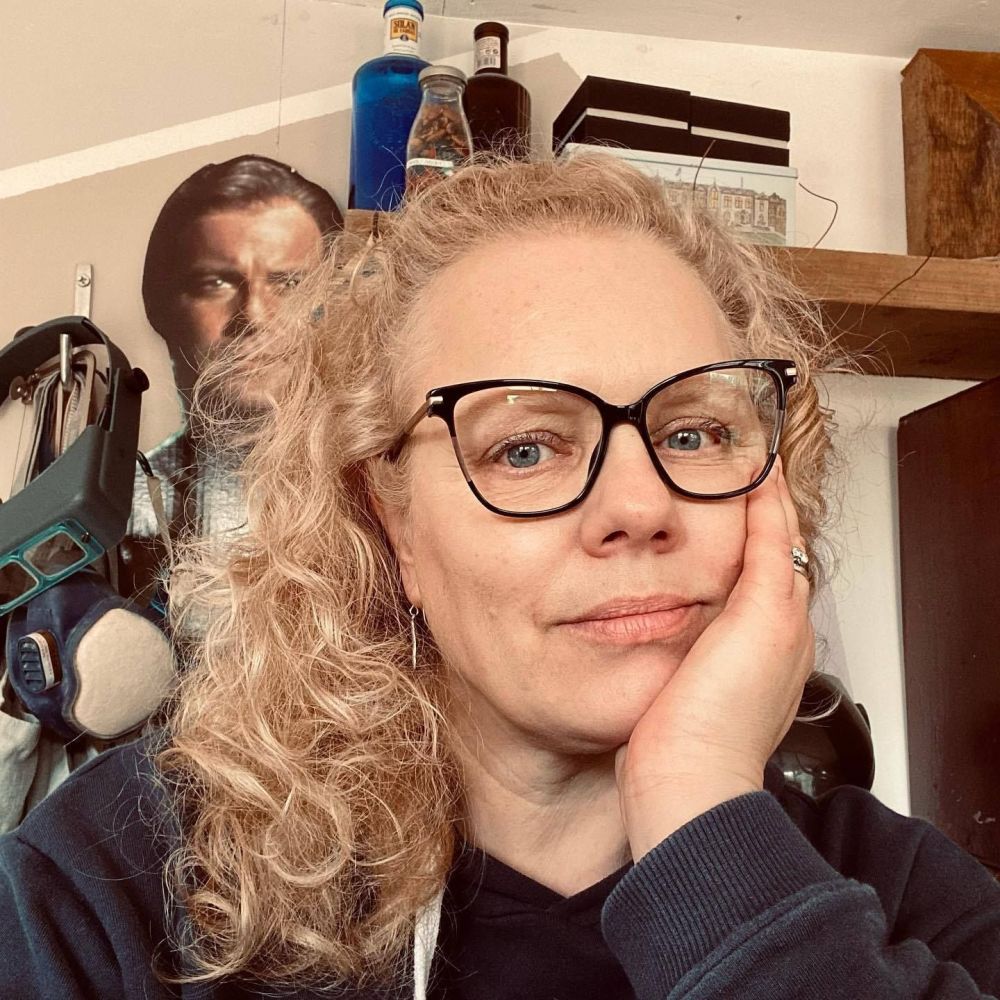 Foreword from Pamela
This series of amazing stories from fiercely feminine entrepreneurs documents the journey of some inspirational women who have founded and built incredible brands. These are stories of reinvention, stories of unlocking creativity and pivoting during the pandemic and managing adversity to demonstrate their passion and commitment to building a future legacy.
In this latest installment we hear from Alison from The Soldersmith - who turned her passion for silversmithing into a successful business creating statement silver jewellery...
The reason I started The Soldersmith
I've been inspired throughout my life by the bold statement jewellery so often worn by confident, charismatic women. I was fortunate enough to have been surrounded by women like that as I grew up – my mother, Sue and two of my Great Aunts, Jean and Mermy, in particular. Wearing bold, statement, designer jewellery was as natural to them as brushing their teeth every day.
In my teenage years I spent all my money (hard-earned at a part-time job in a supermarket café) on brash costume jewellery from the high street. Looking back, I can see that I thought that anything large, unusual and bold must mean that I was as classy as Mum, Mermy and Jean. I swung through the 1980s like I was Madonna in my distasteful jewellery and weird fashion choices.
When the film 'Working Girl' was released though, everything changed. I was a secretary at the time and Tess's story resonated with me for that reason alone. When Kathryn Parker told Tess that she might want to "rethink" the jewellery, I immediately toned my collection down. I was Tess and I was going to be successful, so the jewellery and big hair had to go.
Fast forward to my forties and I realized that I still wasn't happy buying all my jewellery from the high street. It just never quite felt like 'me', despite some lovely bits and pieces I'd collected over the years. I worked in London and began to see that quality jewellery came from places like Garrard, Tiffany, Boodles – essentially places I could never hope to be able to afford.
In a bid to find another way, I took a bead jewellery-making course in Islington and made a drawerful of fairly mediocre earrings. I got increasingly bored with the limits of my making ability, but couldn't be bothered to learn more. Everyone else seemed to be doing it too, but they were so much more talented than me, so I soon gave up trying – much to my family's relief (the bead earring gifts stopped!).
I moved out of London in 2004 and met my husband Nic, in 2006. We were married in 2008 and that same year I spotted an advertisement for a one-day 'Make a Silver Ring' course at the Local Adult Education centre. I signed up primarily for something different to do, but then spent an amazing day beginning to learn how to move silver around. I came away with a simple band, but it was the start of me achieving the designs I'd always admired and wanted.
I signed up for weekly Silversmithing classes at the Adult Ed centre and started learning the basics. After a couple of years a new tutor arrived – Stuart Jenkins. Stuart is a jeweller by trade and I can honestly say that he is the reason I pursued Silversmithing further. I walked away from his classes each week with a new skill/piece of information. He's a legend!
Nic and I moved to a house with a large garden in 2013. He built us a studio at the top of the garden – he's a keen Ceramicist, so the plan was to share the space. But he's been so busy with work and with the renovation of our house, that clay has never seen the inside of the space. For that reason, we plan to extend my half of the studio to fully encompass the entire space this Summer, which I'm very excited about.
I dabbled in jewellery-making and sold a few pieces to friends and family, but it wasn't until one of my best friends said that she thought I should set-up a business properly that I considered it. I took the plunge and started 'The Soldersmith' in 2018 and have been pouring my heart and soul into it ever since.
My designs are raw, bold and unconventional. Someone recently described them as organic, which I love. It's not pretty or dainty, but I believe there is beauty in the boldness and I am obsessed with silver. Every piece is handmade by me. I build from scratch which means that even if you buy 2 pairs of earrings made in the same way, to the same design, they will still have nuances that make them unique.
Fortunately, Silversmithing is a largely recyclable process – I collect any pieces of scrap and sweepings from the bench into a pot as I work and use that to make new pendants and rings. The Moon pendants are a good example of this.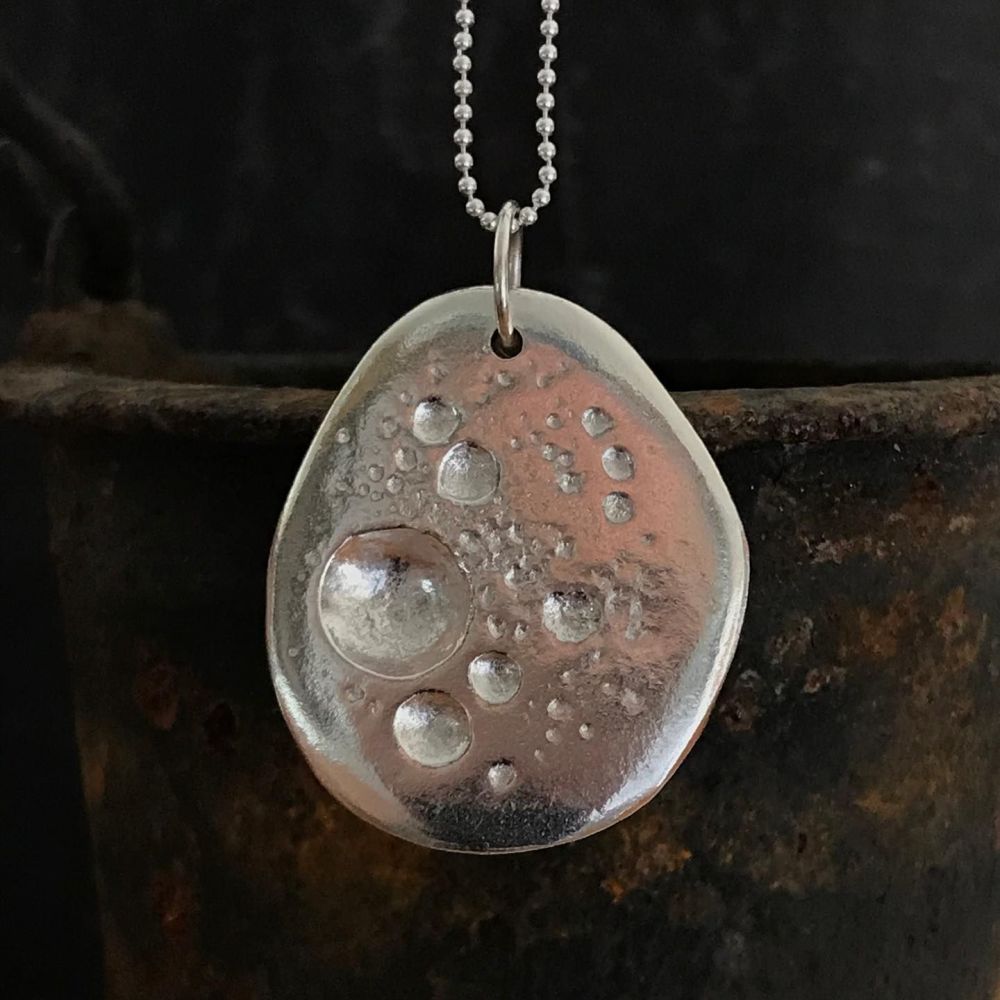 For me, the process of making jewellery is all about having fun. I love to experiment. I don't always work from drawings, mainly because I'm impatient and want to try and make the piece immediately. I get the idea in my head and adapt things as I work, so a lot of my jewellery really comes from that place of imagination and solution-finding, rather than pre-planned ideas, although the DNA of every piece is The Soldersmith's.
I finally now feel as though I'm producing the jewellery I've been looking for all my life and it's my interpretation of the pieces I so admired when I was younger, made from precious metal.
It's taken me a while to find my groove, in terms of my branding and set-up, but Pamela's SEO Privilege Group has been amazingly helpful for that. I had no idea about SEO before I started, but I've implemented lot into my website and it's really made a difference to understand what happens 'behind the scenes'. I gain so much from being a part of the group too. Just knowing that we're all cheering each other on from the sidelines, is wonderful.
2020 was supposed to be a big year for the The Soldersmith and I had 6 major fairs booked. All were cancelled due to the pandemic, which was a blow, as the year turned out to be for so many other small businesses. However, 2021 is starting to look promising with Spring in the air, lockdown easing in sight and fairs lining up. My first fair is at the end of May, in Kent. I'm also going to open my studio later in the year for half-day classes, where beginners can learn how to make their own ring or bangle.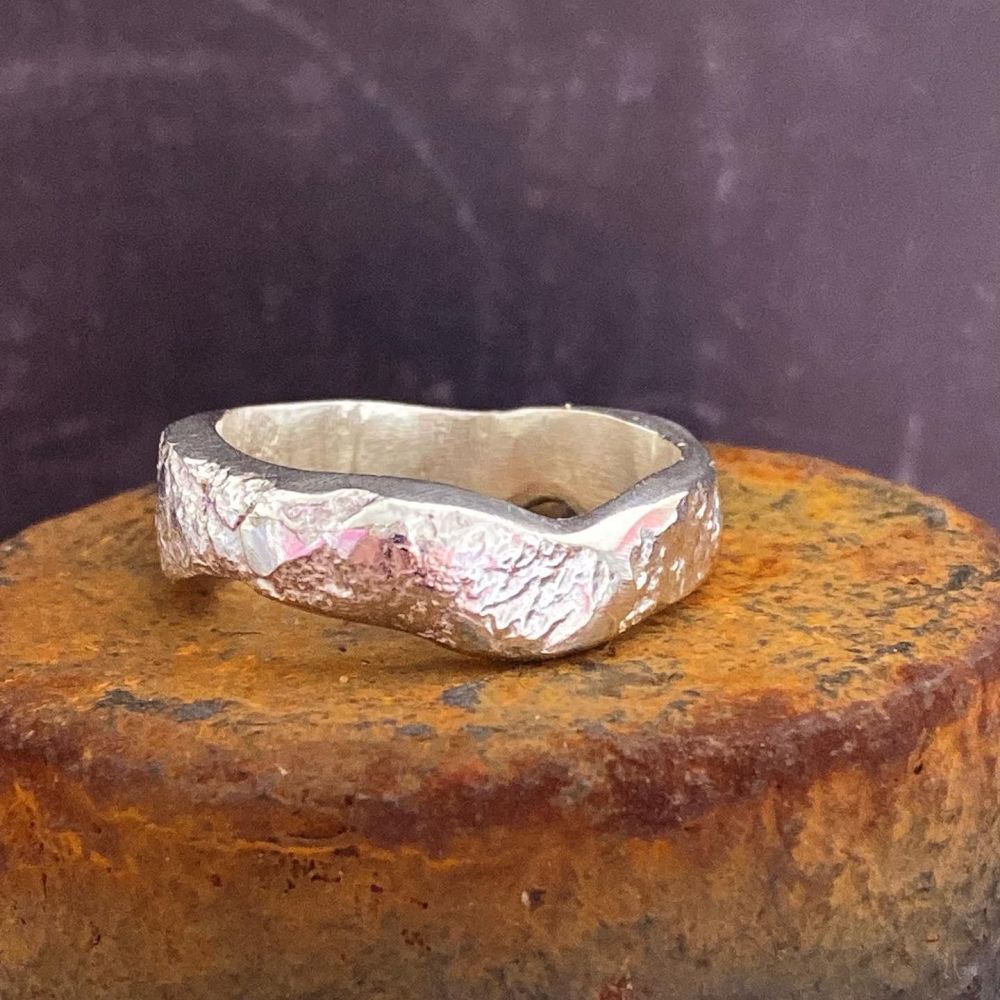 I'm excited about the possibilities for The Soldersmith – my hopes and ambitions are high and the future is definitely looking positive!