Finance Considerations for Female Entrepreneurs
Posted on
During 2016, it is estimated that 163 million women started or ran new businesses globally, that is on top of the 111 million female entrepreneurs who were already running businesses. More recently, over 66% of British people now have a side-hustle with more women than men starting a side hustle during lockdown. Plus, this year Whitney Wolf Herd also became the world's youngest female self made billionaire after taking her dating company - Bumble - public in the US. It is clear that female entrepreneurs are on the rise and are making waves in the entrepreneurial community. As Theo Paphitis says - cash is king - and considering your finances is one of the most important aspects of running a business.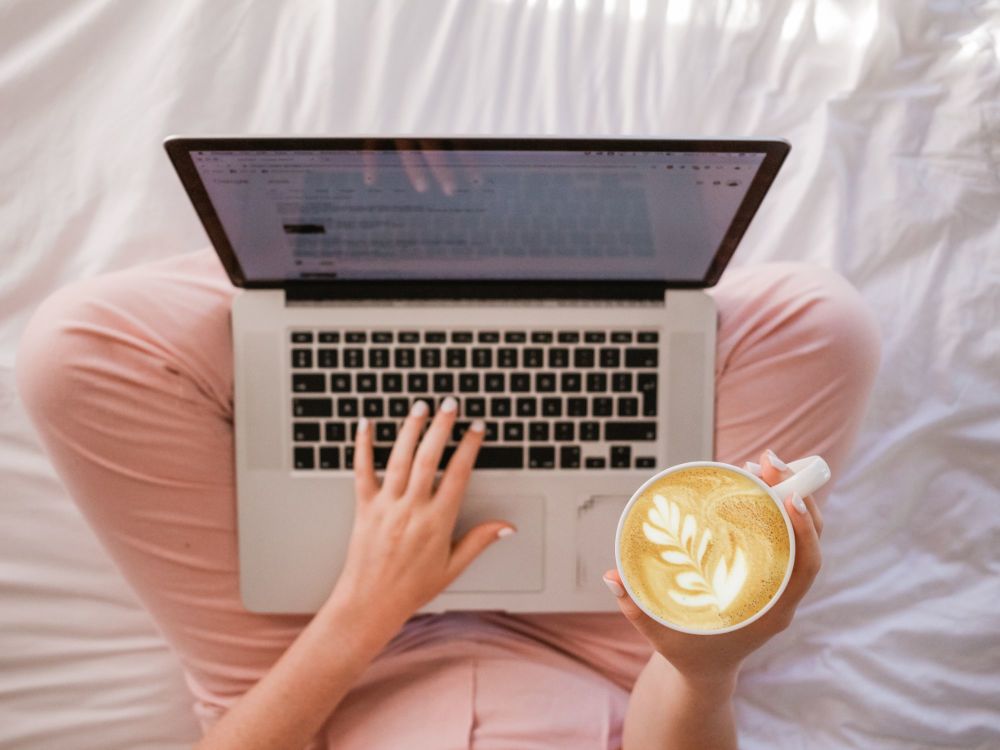 As a female entrepreneur, these are some of the financial considerations to keep in mind:
Creating your long-term plan
Structuring your Business and Finance Considerations
Cash Flow Management
Minimise Costs and Overheads
Investing Appropriately and Ethically
Finance Considerations for Female Entrepreneurs - Creating your Long Term Plan
Your finances as a female entrepreneur are like anything else in business, if you fail to plan then you plan to fail. It is important to spend time considering your long term plan, both for yourself and your business. Once you have established your long term goals, you can start to put together a plan for your business finances and work out how you can utilise your finances to help you achieve these long term goals. Your long term plan could include providing for your children or your retirement plan. This plan needs to link into your "why", the reason you are in business. In addition to helping you manage your finances, creating this long term plan will also help you to stay motivated and focused, so that you can make decisions with your wider goals in mind. It could be worth speaking with a professional such as an Independent Financial Advisor who will be able to help you with the financial aspects of your long term plan.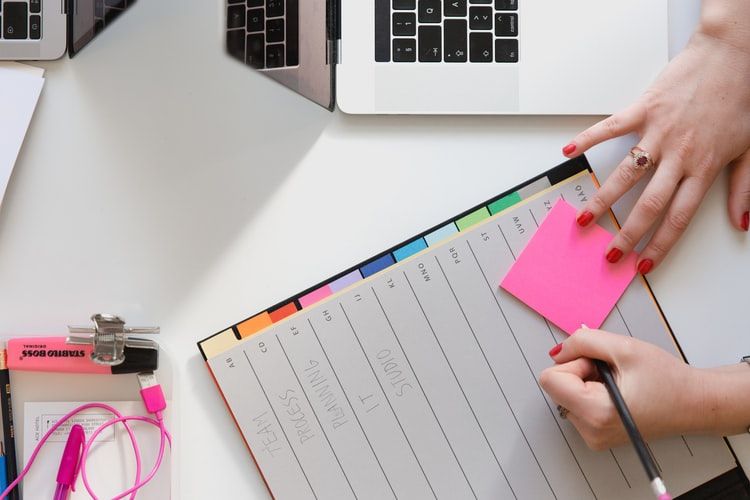 Finance Considerations for Female Entrepreneurs - Structuring your Business
How you decide to structure your business is one of the biggest decisions you will make as a female entrepreneur. The structure you decide on for your business will affect how you are protected by the law, the tax rules that apply to your business and also any tax breaks that you can take advantage of.
Sole Trader Vs Limited Company - Finance Considerations
As a new woman entrepreneur, you may decide to start out as a sole trader. Being a sole trader is the most simple option, you are not required to file through Companies House, your accounts are completed annually through a tax return and you are not required to follow strict accounting practices.
However, as your business grows and becomes more established, you may decide to move away from being a sole trader and instead become a limited company. One of the biggest disadvantages of being a sole trader is that you are personally accountable for your business liabilities and as you grow and scale your business, this may become increasingly risky and unsustainable. Whereas, you are not personally accountable for a limited company and if your business runs into problems, you will only lose the money that has been invested into your business. Additionally, as the business and profits grow, a limited company can also be more tax efficient than a sole trader.
Finance Considerations for Female Entrepreneurs - Cash Flow Management
It can be easy to get caught up in the daily grind of running your business as a female entrepreneur and delivering your product or service and cash flow management can be pushed to the bottom of your to-do-list. But collecting cash and paying bills and employee salaries are an important part of running a business, after all you need to be on top of your finances to know whether you are making a profit or not. It is therefore crucial that you track and monitor your business spending, you need to know where every single pound is coming from and going to.
As part of cash flow management, as a female entrepreneur you should also try to maintain cash reserves. Having a savings plan (this can be included within your long term plan) can mean you are able to make major purchases without having to pay interest on a loan. Having cash reserves can also help your business to stay afloat during quieter months or if something unexpected happens which results in a loss of income. Good cash flow management and building cash reserves can help your business to weather the storms, so that you can continue doing what you love every day.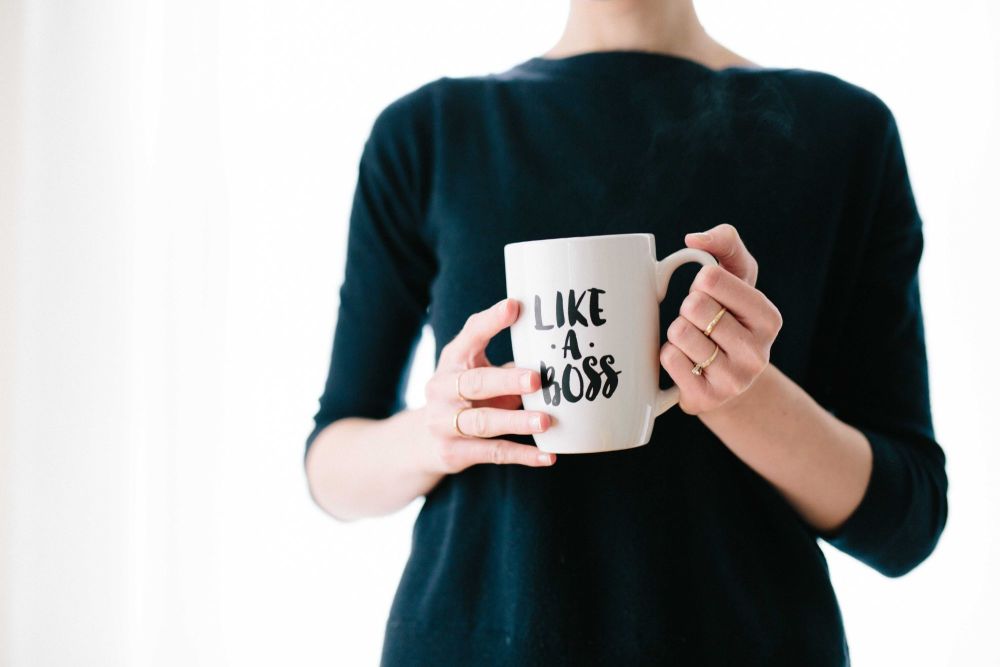 Finance Considerations for Female Entrepreneurs - Minimising Costs and Overheads
The next financial consideration for female entrepreneurs, after you have established good cash flow management and built your cash reserves, is to minimise your costs and overheads. Everything that you spend as a business reduces the profits you make. It is worth prioritising your overheads and considering whether a prospective purchase is the most cost effective option. Your costs and overheads is something that you can plan out in advance by making lists of your running expenses, any big ticket items such as office space or equipment and smaller purchases that the business will need e.g. stationery, packaging supplies etc. By planning these costs and expenses months in advance, you will not be caught off guard by large expenses, because you will have been able to account for these in your cash flow management.
It can also be helpful to create a list or spreadsheet of your total projected incomes each month, you can then compare this with your predicted costs and overheads. This will help with your cash flow management, because you will be able to work out whether you will be making a sufficient profit. You will also be able to see in advance whether you need to increase your prices or make additional sales, in order to afford months where you have high expenditure.
Finance Considerations for Female Entrepreneurs - Investing Appropriately and Ethically
As a general rule, in business you need to invest (whether that is your time or your money) in order to make money - after all, if it was easy every woman would be an entrepreneur. Investing to help you grow and scale your business could include the purchase of equipment, new stock or renting an office space. These big ticket purchases and investments can be planned and prioritised for when managing your business cash flow.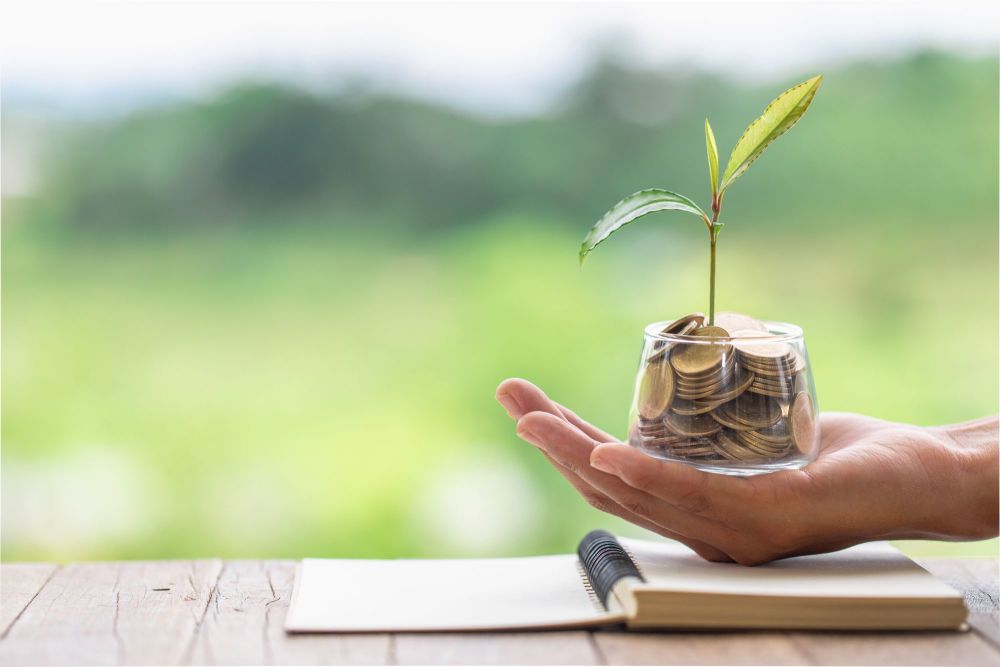 Ethical Investing for Female Entrepreneurs
In addition to investing in big ticket purchases to help you to grow your business, you could also consider investing a proportion of your cash reserves into stocks, to help your money work harder. But it is worth considering your investments to ensure that you are investing your money inline with your business and personal values. Alongside making a healthy return, you are likely to also want to ensure that your investments are harming neither people nor the planet. For example, you may not want your investment to fund defence businesses, the oil and gas sector, mining, aerospace or tobacco companies to name a few. To find out more about how you can make a return through ethical investment, have a look at this Ethical Investment Guide.
Considering your Finances as a Woman in Business
As a woman in business, your finances are one of the most important business considerations. The starting point when considering your finances is your long term plan - what are your long term goals for the future? Once you have established your goals, you can start putting together a plan for how you are going to get there. Keeping your long term goals in mind, next consider your business structure and any tax benefits that could be available to you. Another important financial consideration for female entrepreneurs is cash flow management and building up your cash reserves. In addition to this, try to minimise your business costs and overheads as these all eat away at your profit. Finally, you may wish to consider investing a proportion of your cash reserves into stocks in order to help your money to work harder for you. But, not all investment funds and stocks are created equal, so it is worth researching what your money will be funding and whether this is inline with your values.