#reasonsIstarted - how this passionate entrepreneur has brought an ethical agenda to wedding makeup...
Posted on
#ReasonsIstarted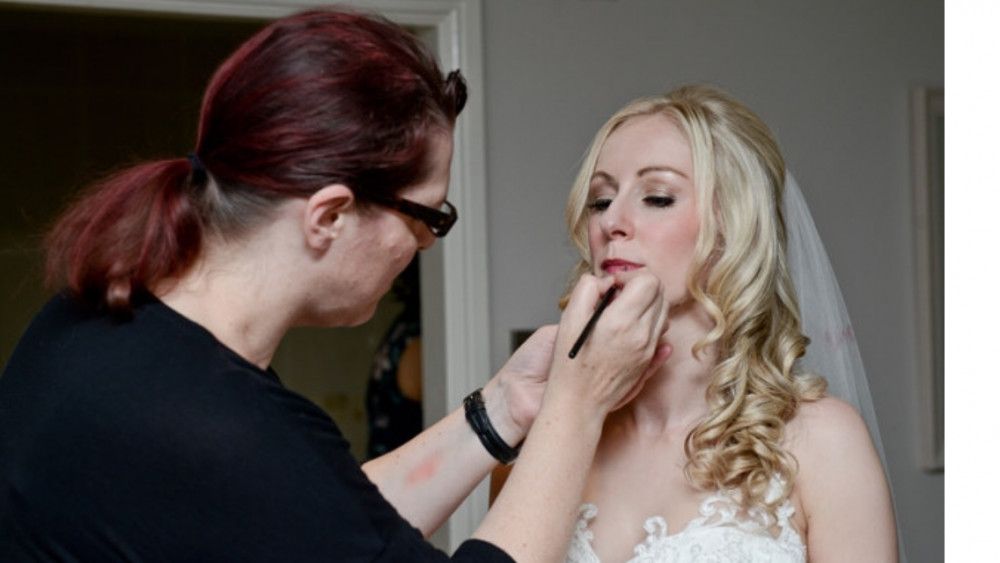 Foreword from Pamela
This series of amazing stories from fiercely feminine entrepreneurs documents the journey of some inspirational women who have founded and built incredible brands. These are stories of reinvention, stories of unlocking creativity and pivoting during the pandemic and managing adversity to demonstrate their passion and commitment to building a future legacy.
The next in the series is the wonderful Nicola who I first met in the summer of 2019 - her story about her passion for cruelty free flawless makeup for brides is inspirational...
Bringing an ethical focus to wedding make-up...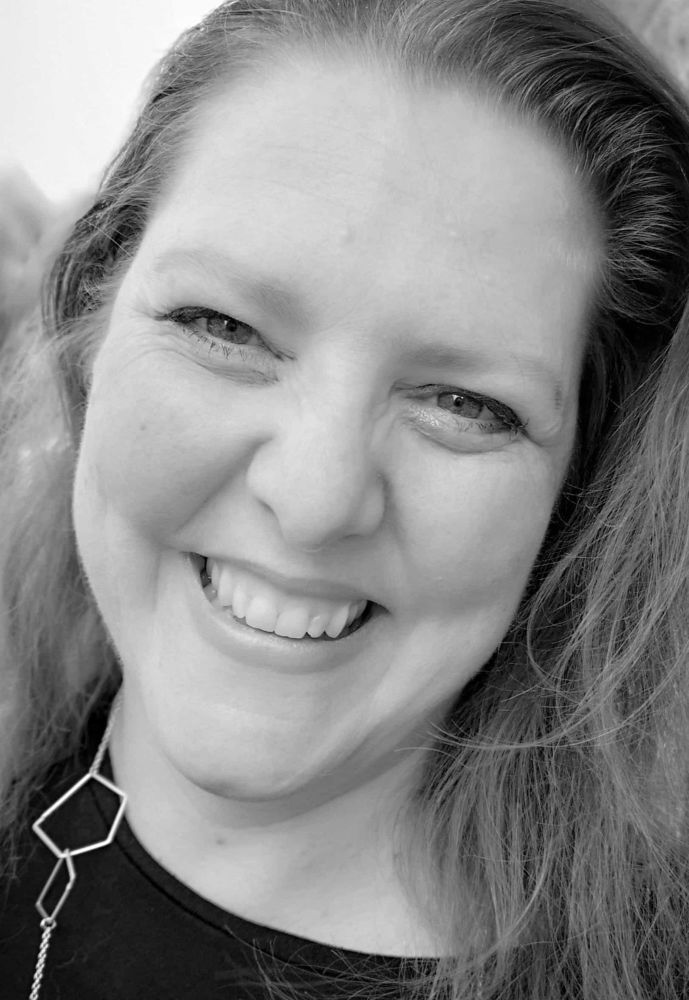 Hello there! I'm Nicola, a cruelty free hair and makeup artist. I am really excited to feature on Worsley Creative's #ReasonsIStarted blog
Based in South Yorkshire, I'm a wife, mum and hair & makeup artist. Which can be exhausting, but brilliant at the same time. I am not what some people would consider a typical makeup artist. Most of the time I tend to wear minimal or no makeup at all. When I'm not working I am happiest in the great outdoors with my two border collies or snuggled up on the sofa with a bar of chocolate and a cup of tea. Which has to be Yorkshire of course!
Creative Inspiration...
I have always been fascinated by make up in all its forms. I used to watch films and TV programmes and try to work out how a look had been achieved. I initially trained as a cosmetic camouflage technician with the British Association of Skin Camouflage. Then in 2012 I went back to college to study media makeup, body painting and hairstyling. I had two years of intensive training in all facets of media and stage makeup. One week we would be working on a play or pantomime, researching and designing characters, bringing them to life on stage. The next week we might be on a film set, transforming actors into zombies. Even on one occasion providing makeup services for skaters competing at the European Ice Skating Championships. I was also involved in providing makeup services on a music video, happily I didn't need to sing, because no one ever needs to hear that!!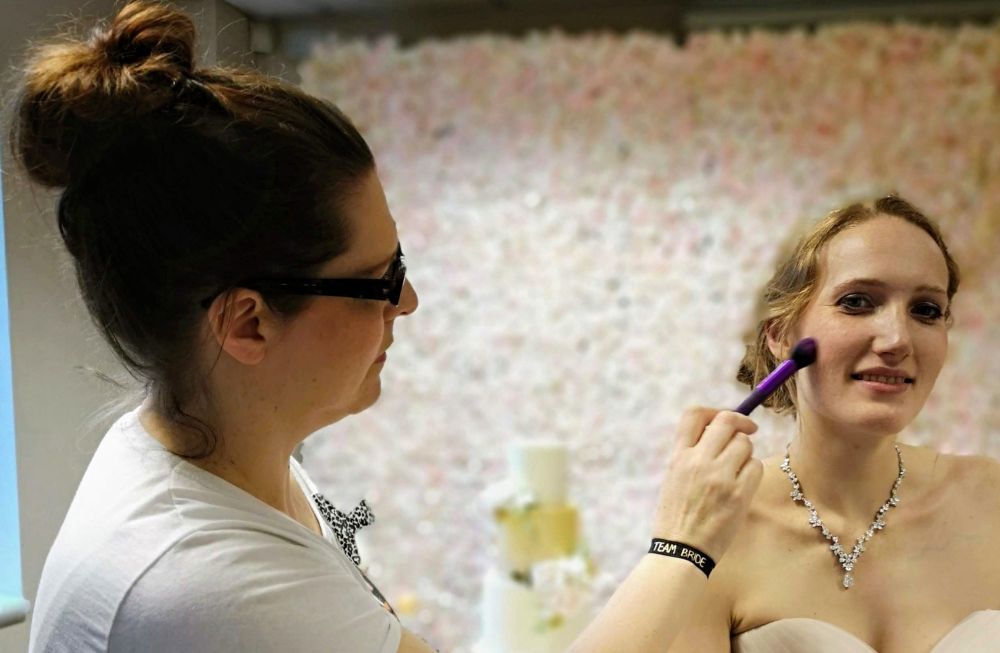 Cruelty free make up - Bridal Services
Fast forward to today, along with working with my lovely brides and clients my work regularly features on blogs and in magazines. I love what I do and all the interesting people I get to meet. I specialise in airbrush make up which creates the most flawless, naturally elegant look. Many of my brides say that they initially worried about being too "made up" or that they want to look "like themselves" on their day. I totally understand that worry as I was a 'no makeup' makeup bride myself.
I am always on hand to offer advice and help every step of the way before a bride's big day. Transforming my clients into "a bride" is so special and incredibly rewarding. I feel so lucky to share in those moments with my bridal parties. The lovely people I have met over the years make it an absolute joy and privilege to do what I do, I have even been known to shed the odd happy tear.
Why use Cruelty Free make-up for my brides?

Several years ago, after much research into suitable brands for my kit I became aware of the amount of animal testing used in the beauty industry which still goes on today. I was absolutely horrified to discover how the testing is done. According to the Humane Society International over 500,000 animals suffer and die each year as a result of cosmetic testing.
I am passionate about using professional quality products that have not been tested on animals at any stage in their development or on the final product. Even down to the brushes and tools I use. It's a completely unnecessary, cruel and barbaric practice. It has also been proven to be an ineffective way to test as animal physiology is so different to ours. Thankfully more and more countries are banning the practice of animal testing as consumer awareness grows.
There are lots of choices and options for consumers and professionals to source quality, cruelty free brands. It has become so much easier in the last couple of years. A good resource I often use is the Leaping Bunny website which is regularly updated and has lots of helpful information.
Other Services I offer...
I love to share my knowledge. I offer make up lessons tailored to anything you want to learn. Maybe the perfect red lip, classic smokey eye or even the perfect base, as any artist will tell you, a good base is an essential starting point of any makeup application. Makeup bag revamps are also popular,
they can be a great alternative girl's night in.
A recent addition to my main services in the last couple of years I have added a glitter bar package for weddings and events. Who doesn't want a bit of glitter? Especially since the glitter I use is eco-friendly and biodegradable. Made from cellulose it breaks down completely after use, in as little as four weeks.
What's next?
2020 has definitely been an interesting, if somewhat rollercoaster ride of a year. It's certainly thrown us all a bit of a curve ball, especially the wedding industry as a whole. I really feel for all the lovely couples out there and my industry colleagues. Hopefully 2021 and beyond is looking to be much better.
Finding Pamela and Worsley Creative has enabled me to grasp a better understanding into the tech world of websites and SEO which has definitely always been something of a dark art before now. She makes it so easy to understand, along with an incredible amount of knowledge, she gives you the tools to help in a clear, no jargon way. An expert in her field and a true gem, I am so glad I found her. With Pamela's help I will be embracing my fear of the tech and working on building my brand.
Check out more from Nicola via her website www.mua-nicky.co.uk