#reasonsIstarted - how one woman's love of the classics became a career in counselling!
Posted on
#ReasonsIstarted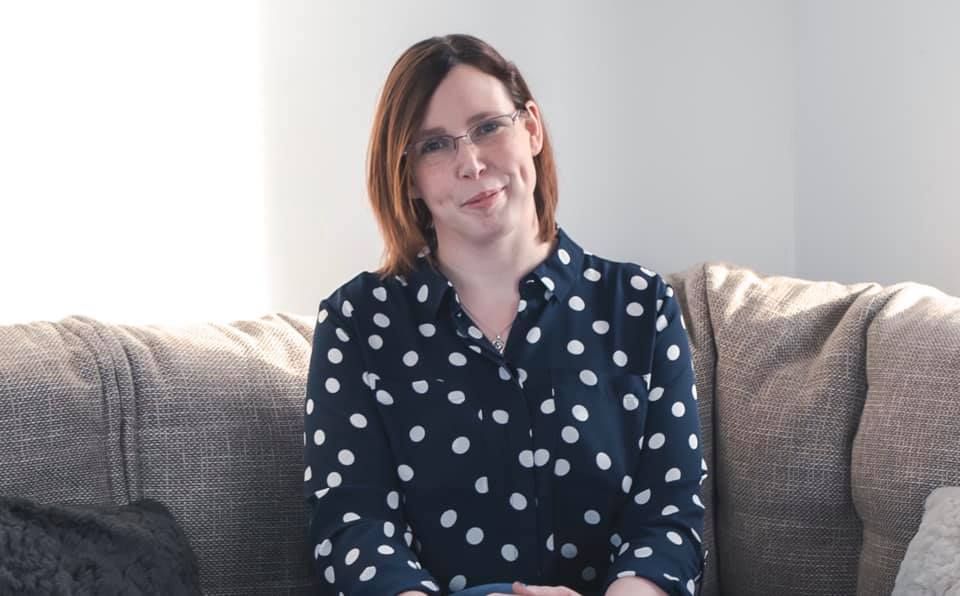 Foreword from Pamela
This series of amazing stories from fiercely feminine entrepreneurs documents the journey of some inspirational women who have founded and built incredible brands. These are stories of reinvention, stories of unlocking creativity and pivoting during the pandemic and managing adversity to demonstrate their passion and commitment to building a future legacy.
The next in the series is a female entrepreneur that I am also very proud to call my friend. Aislinn Marek is a crusader in the field of children's mental health and I hope you enjoy her story...
From classics to counselling, this is my story...
January 2021 marks four years since I launched the website for The Calm Within. It's been an interesting journey, with this last year being an emotional rollercoaster for me and many of my clients. But it was actually 20 years ago that I first began to realise the importance of supporting people to take care of and improve their mental health.
At the age of 21, I left Leeds university with a degree in Classical Civilisation. I loved the course, and still love the mythology and history of the ancient Greeks and Romans. But I had no idea what I wanted to do for a job or career. With most of my family being teachers, there was part of me that wanted to do something different, follow an alternative path, but I realised that, ultimately, I wanted to share my love of Classics with others and that the best way to do that was to teach. So, I decided to apply for a teaching assistant job in a high school, to test the water, and to give me employment and experience whilst I brushed up on my Latin (amo, amas, amat and all that).
I quickly discovered two things: one, that I loved working with children, and two, that children find it very difficult to learn if they are preoccupied with emotional issues, thoughts of difficulties at home, or are struggling with friendships, self-esteem, etc. And there are so many children battling emotional difficulties every day: some openly and loudly, others quietly, secretly. I found my passion: supporting children with their emotional wellbeing.
A few years later found me working in an adolescent psychiatric unit, completing my counselling qualifications and supporting children and young people with intense mental health needs. Here I witnessed first-hand the very real and devastating consequences of not providing early intervention, not meeting mental health needs early on. It was an incredibly humbling and rewarding experience, and many of those patients (and staff) still hold a special place in my heart, but it drove my passion to support young people earlier in their journey: to try and help prevent other young people getting to the point of crisis. I spent time working in a children's counselling charity, which was again a wonderful experience but, as with so many charity organisations, funding dried up and the charity had to close its doors.
My next step was working with the local Child & Adolescent Mental Health Service, as part of the schools' team, providing an early intervention mental health service in schools. I loved this role: being part of the education and health service, working with the children and building relationships with teaching staff, as well as my NHS colleagues.
But family life and working life weren't balanced, and things needed to change. Working in CAMHS was amazing, but not without its difficulties and I deeply felt the irony of working so hard to support other people's children, whilst feeling I was not there for my own. I made the difficult decision to leave the NHS and took some time out to be with my children: a decision I have never regretted, for it gave me invaluable time and experiences with my family. But I missed my work and became aware of more and more people needing mental health support, which an overwhelmed NHS wasn't able to provide. There is a gap in mental health, where people find themselves in limbo: their mental health is not poor enough for them to need crisis services or specialist intervention, but neither are they doing well. They fall into the gap and are often missed or placed on waiting lists, until their mental health difficulties escalate, and they then meet the criteria for help. In 2015, the year I left the NHS, I read an article in The Guardian, which resonated so strongly, I could have written it myself. Written by an anonymous author, it details what it felt like to be working in a CAMHS service that was struggling. It's no big secret that mental health services in the UK are struggling: overstretched and underfunded. "Sadly, investment in mental health prevention is limited. Currently mental health research is only receiving 5.5% of the total UK health research spending." I have the utmost respect for the NHS staff, for those who work tirelessly to support those in need. They truly are heroes. But heroes who are fire fighting, using buckets with holes in.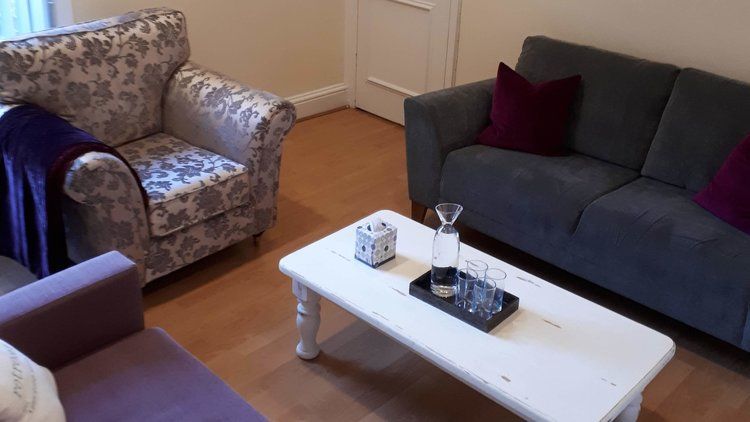 I decided to start my own business, to help support the families around me whilst also having time for my family, and started by offering Relax Kids classes one day a week: fun activity classes which teach children (and their parents) strategies for managing difficult feelings and techniques to help them feel calm and confident. The classes started gaining in popularity, and I was offered the position of trainer, training new coaches in the north of England. I was delivering classes in schools, and offering 1:1 sessions alongside community classes. I also trained in the Baby Mindful programme, and delivered classes to support new parents: collaborating with PANDAs to provide support to new mothers was definitely a high point for me (and the BBC came to film a class, too!) But I missed the counselling and was being asked by more and more parents for advice and support on how to help their children with more complex issues. Young Minds tell us that "one in eight (12.8%) children and young people aged between five and 19 has a diagnosable mental health condition", and yet many are unable to access the support they need. And so, in January 2017, The Calm Within was launched, offering a variety of mental health services under one name.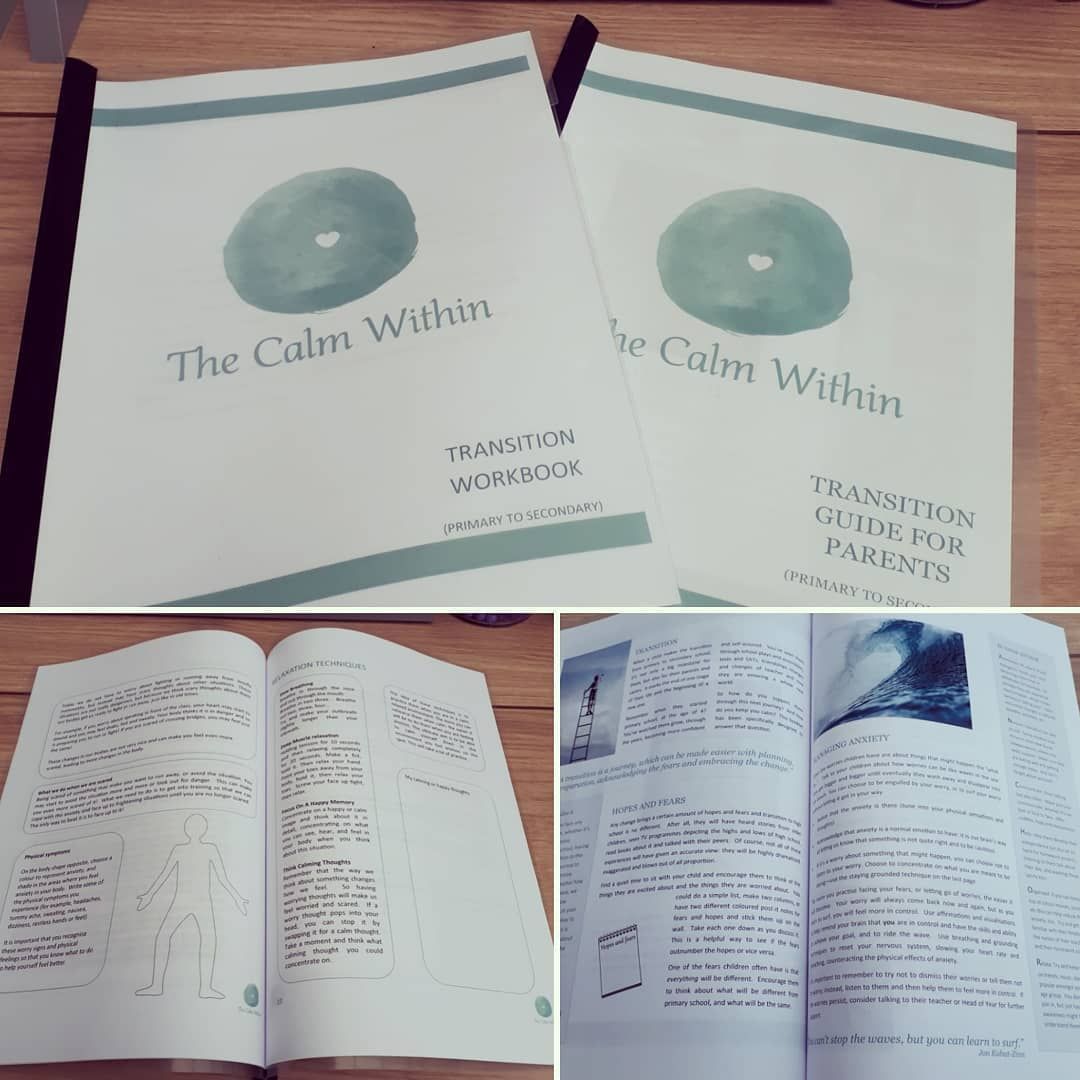 The service grew and blossomed. I offer counselling sessions to adults and to children, a range of resources to support good mental health, as well as the classes and services for schools. I have a blog, which explores all things mental health, and love collaborating with other businesses, offering consultancy regarding mental health, or offering services to staff.
My services expanded and I wrote a book!
Last year, I wrote a book, The Sleep Book: Helping Busy Brains Settle For Sleep. I collaborated with a fabulous illustrator, Rachael Elizabeth Sligo, of Little Flowers By Sligo, who worked her magic and brought the book to life. We were in talks with a publisher, and life at The Calm Within was looking good. 2019 saw The Calm Within win the Raring2go! Award for Best Family Service, and I reached the final six of the Made in Bury Awards, in the categories of Health, Wellbeing and Beauty, and Backing Young Bury. 2020 saw me reach the finals for The Bolton Health & Wellbeing Awards, for Female Therapist of the Year.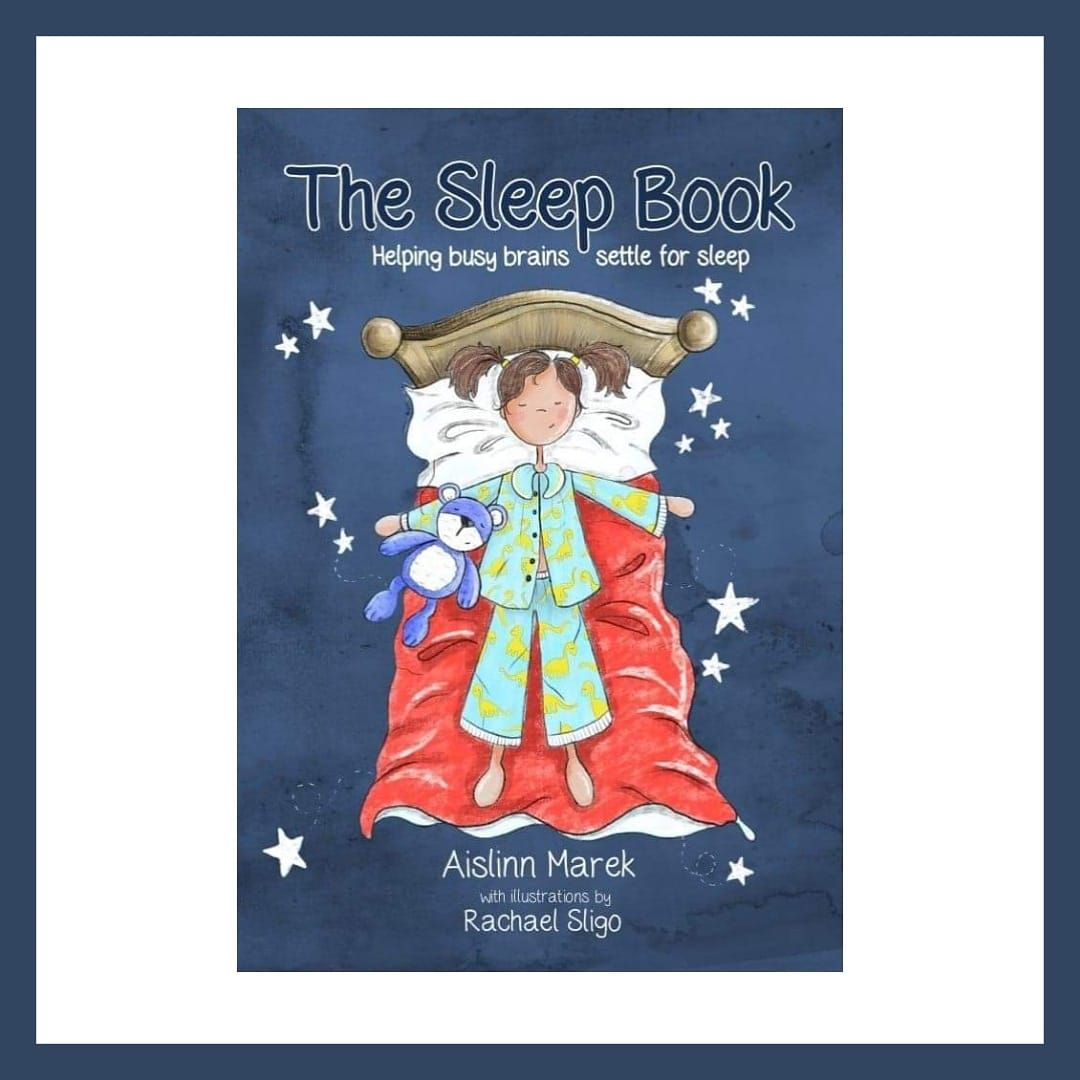 The impact of Covid-19 on my role...
And then, Covid19 hit. The effect it had on families, schools, businesses across the world was, and remains, devastating. And, according to a survey by the World Health Organisation, "The COVID-19 pandemic has disrupted or halted critical mental health services in 93% of countries worldwide while the demand for mental health is increasing". For me, it meant school contracts were cancelled, classes stopped, the book was on hold and the counselling sessions had to take a different approach.
But, we go on. There have been highs and lows. Networking acquaintances have developed into great friendships, new clients have engaged with me, the book has finally gone to print and, perhaps best of all, I got to teach my children about the Greek myths as part of their home learning!
The biggest challenge of late has been taking everything online. My preference is to offer face to face counselling: being present in the same space as your client, being able to pick up on their body language, feel the emotions in the room, and just sit together in therapeutic silence, can be so powerful. To take that away, and conduct sessions via online platforms, took a lot of getting used to, and still feels slightly odd. But with additional training, support from the British Association For Counselling and Psychotherapy and my supervisor, and incredibly understanding clients, the online counselling sessions are working successfully, and clients are able to access the support they need. Working online remains challenging (losing internet connection, clients not having confidential space at home, cats wanting to be let in, or out, not to mention delivery men knocking on the door mid-session!), and I welcome the day we can return to the counselling room, but for now, I am grateful that I can still offer my clients a much-needed service and provide a little calm in the storm (and I get to wear my slippers to work!)
Being part of the SEO Beautiful Privilege group with Pamela has been a breath of fresh air as a small business owner. We are normally bombarded with coaches and mentors trying to sell us stuff but Pamela has a completely different approach. No tech, no jargon, just real tangible support to help us get our businesses more visible. I'm so glad to be in the group and to have collaborated with Pamela on a number of mindset projects for the members to make sure the membership is more than just SEO.