#ReasonsIstarted - how one fearless creative entrepreneur left her corporate BBC career to pursue a life in the wedding industry!
Posted on
#ReasonsIstarted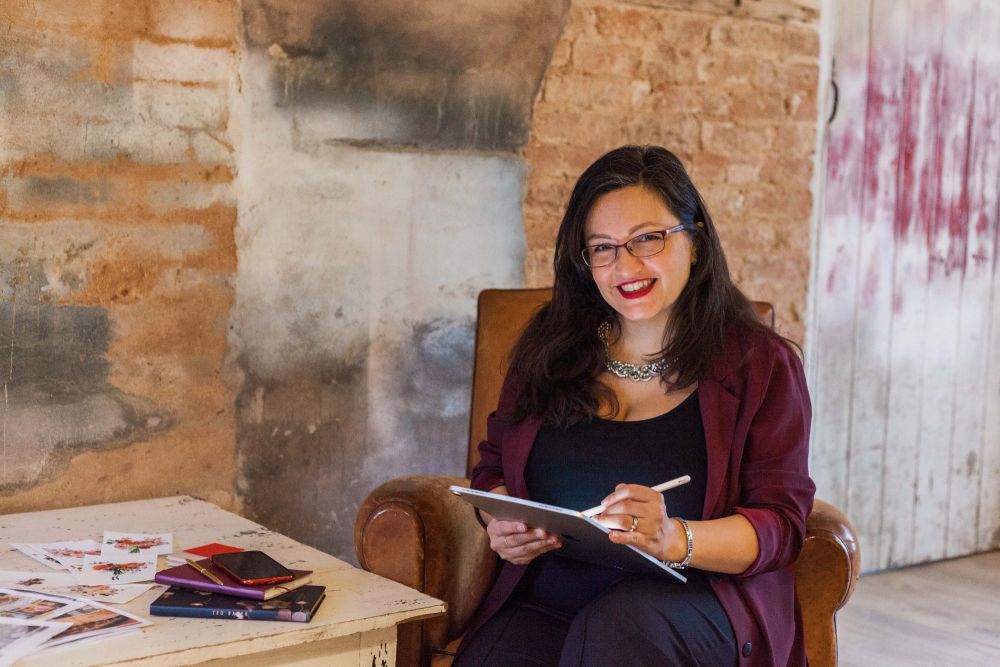 Foreword from Pamela
This series of amazing stories from fiercely feminine entrepreneurs documents the journey of some inspirational women who have founded and built incredible brands. These are stories of reinvention, stories of unlocking creativity and pivoting during the pandemic and managing adversity to demonstrate their passion and commitment to building a future legacy.
The next in the series is Andri Benson, creative entrepeneur and wedding planning genius who runs Always Andri Weddings in London...
From the BBC to serial Wedding Entrepreneur...
Hi I'm Andri Benson, I run Always Andri a boutique wedding planning business in London. My focus has always been in designing distinctive and creative weddings as individual as the couples I work with. I want my couples to feel supported during their wedding planning and I encourage them to really personalise their day to make it meaningful to them and not just another cookie cutter wedding day.
Creativity in the family
I've always enjoyed being creative, it must run in the family as my dad was an art teacher and my mum a seamstress. Growing up they owned a dress factory. I went to Central St Martins after school to do a foundation course and it was there my tutor suggested I do a degree in Theatre Design. It was the perfect combination of art, creativity and imagination.
After 3 years at Nottingham Trent University I returned to London to attend drama school where I learnt stage management as well as putting into practise my theatre design degree. As part of the course put on plays from start to finish, getting first-hand experience of the process. It was here I met my now husband, he was there studying to be a Director. I loved the theatre and enjoyed imagining new worlds to create a scene and character building through costume design.
After a few years freelancing as a Theatre Designer for London Fringe and Off-West End theatres I got a full-time job as a costumier for the BBC Costume Store. After growing up around my parents' dress factory – playing dress up with fabrics during the summer holidays - working with costumes all day as a costumier was a fitting role to be in. It was a fabulous job that offered security and creativity! But it wasn't to last unfortunately. The BBC was going through its major cuts phase and so after 8 years working there, we were all made redundant. It was a long drawn out process that lasted 7 months but during that time I was able to revaluate what I wanted to do.
From wardrobes to weddings
Around the time I had started to work at the BBC, my husband and I got married; I absolutely loved planning it! What struck me most about the planning process was just how similar it was to designing a Theatre production- from working with a budget, creating timelines, designing how the tablescape - like the set, and what you would wear- like the costumes would look. So, as were considering our futures and I was asked what I wanted to do, I jokingly said I'd love to be a wedding planner. I had briefly thought about pursuing event planning when we got married 7 years earlier but the BBC job came along so I never did. Now facing redundancy, I re-visited the idea and realised that wedding planning was actually a profession you could do. By this point we had a 4-year-old son, working a 9-5 job wasn't necessarily going to work, so I dived head first into setting up my own business from home. I immersed myself in weddings, taking a couple of courses and learning how to run a business. A year after being made redundant I launched my wedding planning business Always Andri.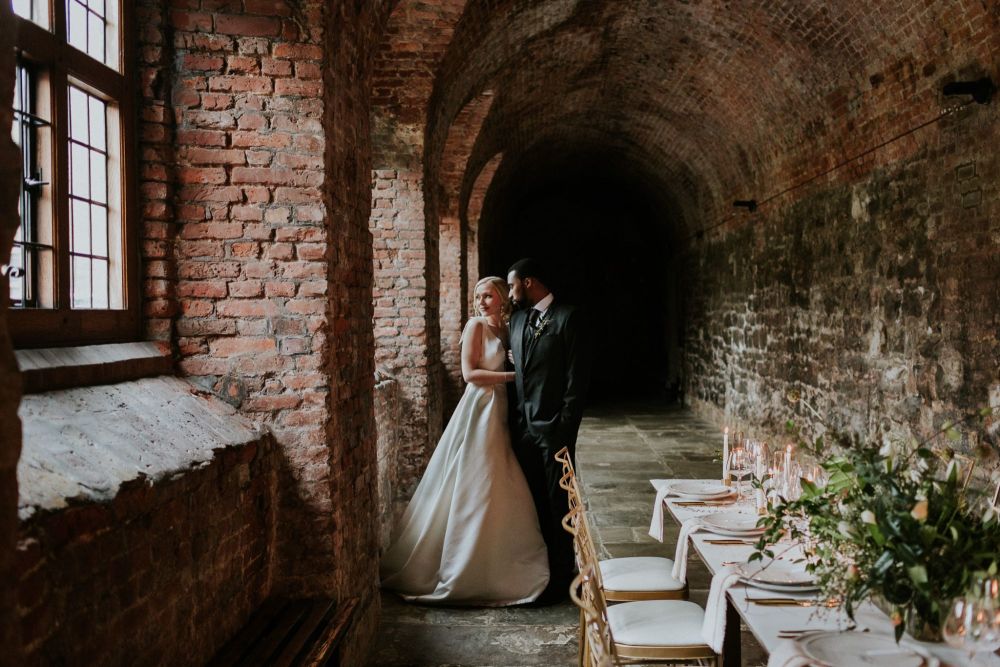 Diversifying the business
The last 10 years have been a mix of highs and lows, it was a steep learning curve working out how to run a business. Around 5 years ago we did a major renovation at home so I wasn't able to focus on the business and ended up having one of the worst years in the business after what had been one of my best planning a 100K+ wedding. I realised that relying on the one income stream realty wasn't going to work so I started diversifying what I could do. I wrote an e-book on How to Plan Styled Shoot (a mock wedding suppliers use to promote their businesses), started mentoring other planners and then also set up a second business as a wedding celebrant, Andri Benson Ceremonies. In recent years I have also created a course for planners on Wedding Design that I loved putting together.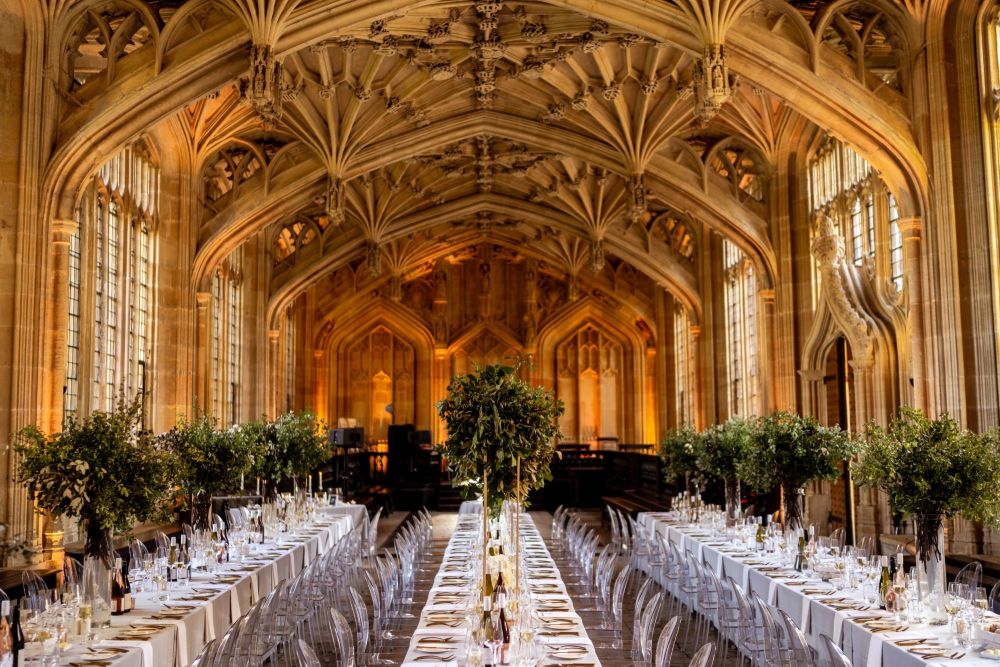 I am now going back to one of my first loves, art and have introduced concept sketching and illustration as part my services. I'm planning to do a sketching course using the Procreate app and an iPad for planners, stylists and florists too, after a successful digital cake drawing masterclass I put on this summer. What with everything going on in the wedding industry this year and near halt in weddings due to the covid pandemic I've been grateful that I had diversified my business when I did. And with more plans in the pipeline too, this year hasn't been as disastrous as it could've been.
Find out more about Andri by visiting www.alwaysandri.co.uk
Photo Credit Amanda Karen