#ReasonsIstarted - A series of entrepreneurial journey's from female business owners
Posted on
#ReasonsIStarted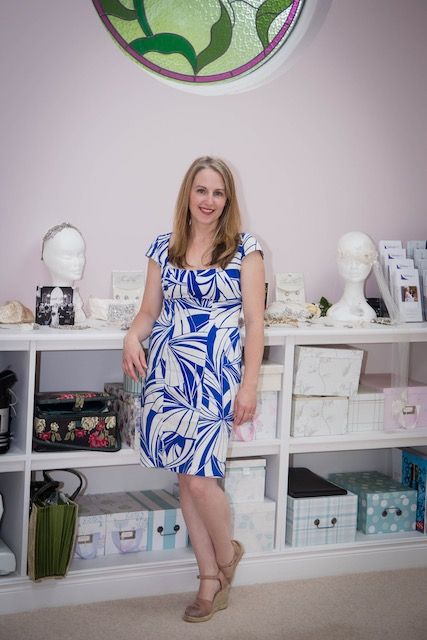 Foreword from Pamela
I wanted to create a series of articles which detail the journey of female entrepreneurs to demonstrate how amazing and tenacious these fearless women are, and how inspirational they are to other potential entrepreneurs.
This next in the series details wedding business owner Rebekah Mccann-Williams, founder of Visionary Veils - exquisite wedding veils handmade by her own two hands...
From my own wedding, to a royal wedding, to a decade of luxury wedding veils...
I am delighted to introduce myself and my business to you. My name is Rebekah and I am the owner and wedding veil designer at Visionary Veils.
This year I am delighted to be celebrating 10 years of designing and creating wedding veils for Brides all over the world. As a wedding veil designer, I have made hundreds of handmade wedding veils - all hand cut and hand sewn to perfection in our Belfast Studio.
So, where did it all start? When I was planning my own wedding, I was very lucky to be travelling for work and I had the opportunity to visit lots of different bridal stores all over the UK and Ireland.
I found my wedding dress during the early stage of my wedding planning but I had fallen in love with the traditional lace wedding veil of Grace Kelly and the embroidered silk tulle train of Queen Elizabeth's gown – but I could not find a wedding veil like this anywhere. Not willing to let go of this inspiration, I decided to source the lace and make my own veil – which in the end was my gorgeous wedding cloak.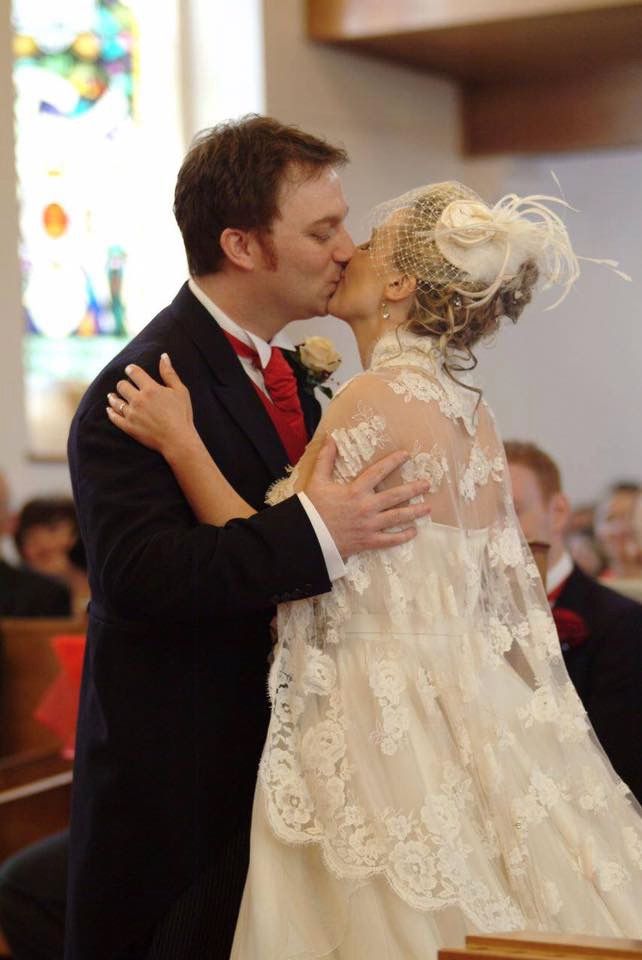 I realised that many brides were probably experiencing the same difficulties I had in searching for their dream wedding veil. Encouraged by the positive reaction of my friends and wedding guests, the idea of a bespoke wedding veil design business was born.
Getting started was tough but fun... Seek support where you can!
In every business there are always various elements that are required for it to succeed. I had the passion, the skill and the determination to make my business succeed but none of this would have become a reality without support. The Go For it NI business scheme provided step by step business advice and mentoring and this is where I began. Their training played a huge part in the development of my own business skills and knowledge and gave me the confidence to start my business.
The resurgence of the Wedding Veil
With any great business idea there is always an element of luck required and the royal wedding of the Kate and William was the golden ticket that not only established myself as a wedding veil designer and put my business on the map.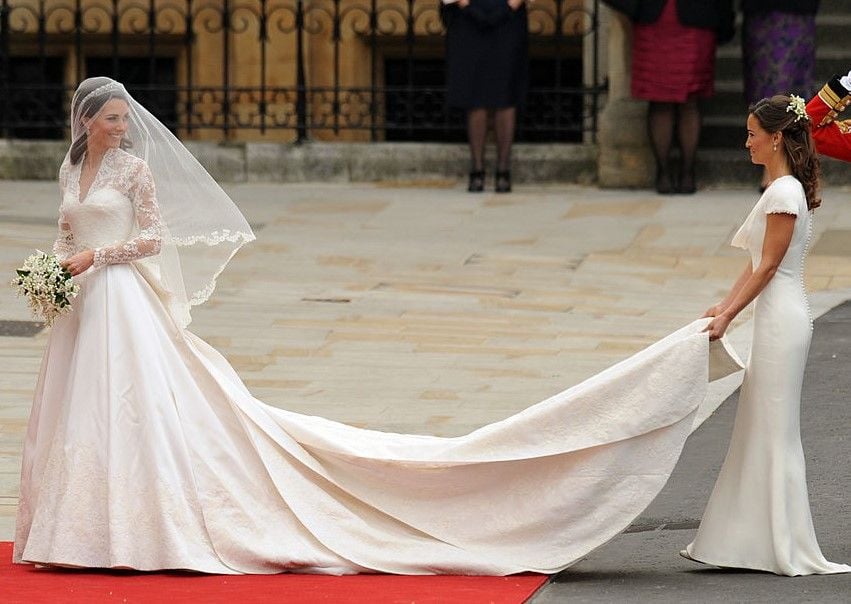 The timing was just right for my business as the excitement of the royal wedding hit fever pitch - my business was already trading and my website live. When Kate stepped out onto the steps of Westminster Abbey to reveal a beautiful silk and lace wedding veil it elevated the traditional tulle wedding veil into a fashion forward bridal accessory. Kate's choice of wedding veil catapulted the sales of French silk tulle wedding veils. Fortuitously for Visionary Veils, I had already created a silk tulle wedding veil and produced a similar veil to Kate's within days. Sales of our Kate veil rocketed as I sold my handmade silk wedding veils all over the world.
This was perhaps one of the first examples of the "Kate Effect" which has boosted and increased sales in fashion houses all over the world.
The Wedding veil had always been an important part of the wedding ensemble but its popularity among modern fashion forward brides increased from this point on, and it is a trend that continues to flourish.
I love being a wedding veil designer!
I am passionate about creating the perfect wedding veil to complement my brides' wedding gowns. I love sewing and I love the connection that develops between myself and my clients. It is very important to me that my brides have a relaxed and enjoyable experience when we collaborate on their wedding veil design and that our time together is a wedding experience that they will remember fondly.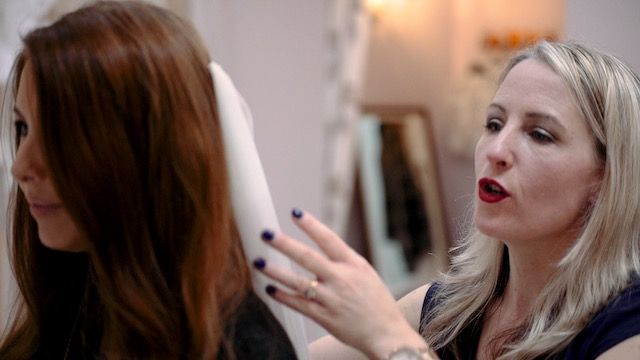 Expertise and Guidance
There is such a range of wedding dress styles now available to our brides that it can be difficult to find the bridal accessories that will work best with their dress. This can be a challenge as some Brides are not sure that a wedding veil will work with their chosen gown.
I recognise that Brides need two things to help them choose their wedding veil - guidance and inspiration. They need a wedding veil designer with knowledge and expertise who can take them through their wedding veil options and this is how I see my role as a wedding veil designer - an expert with a high level of skill and craftsmanship who can make their wedding veil dreams a reality. I know that our Brides value the bespoke nature of our product and they appreciate their bespoke veil styling appointment.
The Next Challenge
My next business challenge is to establish my ready to wear veil collection. I love creating my bespoke wedding veils as every element can be tailored to create a design that complements the wedding dress – but it can be hard for some brides to visualise what that veil will be like. I wanted to design a wedding veil collection which was available to purchase as seen.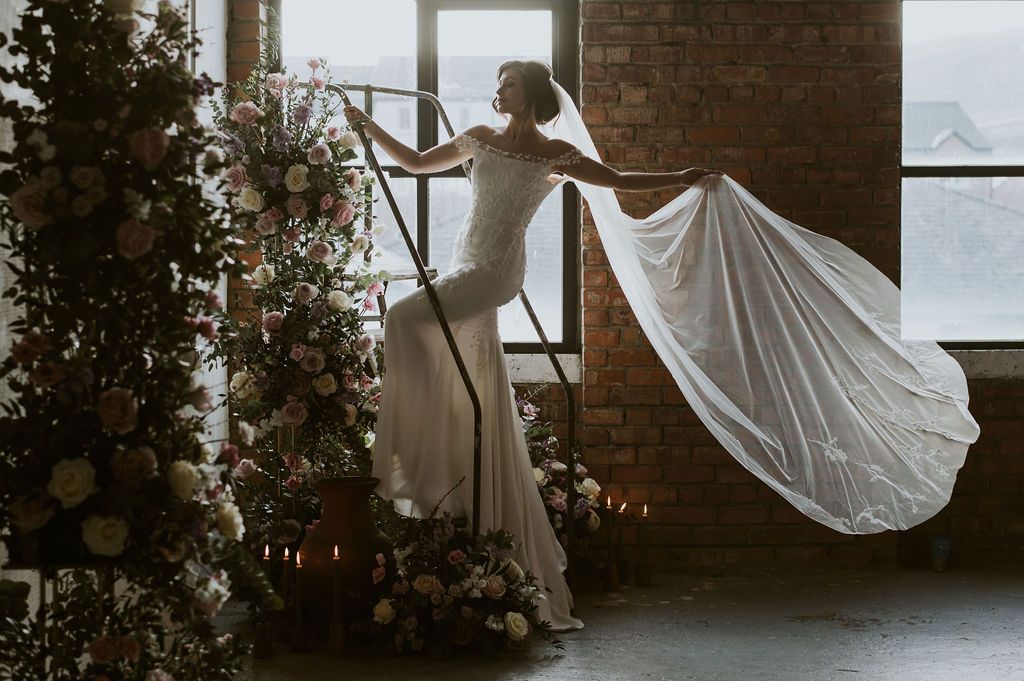 This is a completely new direction for me as a wedding veil designer and my business, and I have to be honest, it is a bigger challenge than I anticipated .The launch of my collection coincided with the Coronavirus global lockdown which triggered a decline in online searches for anything related to weddings - but I have stayed positive. I am delighted with the "Ready To Wear" veil collection and I know I can make this new element of my business a success.
During Lockdown I decided that I would use the time to learn more about making my website visible. I had set time aside during the lockdown to research and learn as much as I could relating to SEO. There are many experts offering advice and courses and I participated in a number of challenges and it was during this time that I discovered the work of Pamela and Worsley creative. I found her Visibility challenge packed full of content and knew I could learn loads from Pamela's training. I am now working with Pamela in her VIP Privilege group.
My work with Pamela at Worsley Creative is focused on raising my online visibility in a saturated online veil market. My desire to combine a bespoke veil design service with a ready to wear veil collection will see my online profile and business grow. Making my "Ready To Wear" collection more visible will also raise the awareness of my brand and my business. I understand now that this will not be a quick win - it will take time to elevate my online business profile, but I am delighted now to have the guidance of an SEO expert to help me meet this new challenge.
If you would like to know more, connect with wedding veil designer Rebekah by visiting her website.