#ReasonsIstarted - More inspirational stories about career reinventions and how female entrepreneurs are leading the way in multiple income streams!
Posted on
#ReasonsIstarted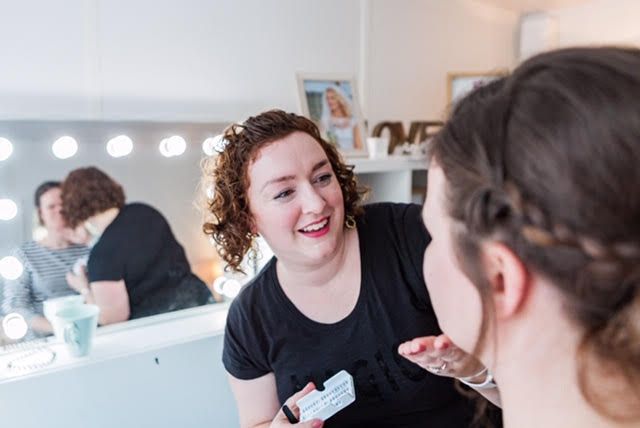 Foreword from Pamela...
#ReasonsIstarted - I wanted to create a series of posts that tell the stories of entrepreneurs and why they started their businesses, not just to be able to showcase the incredible talents of business owners who are disrupting markets and generating awesome ideas, but to provide inspiration to anyone thinking about starting their own entrepreneurial journey (or actually anyone thinking of giving up!)
The next in the series comes from serial entrepreneur Maxine Wilson MUA, serial entrepreneur, who started her career as a solicitor!
From family law to making family memories - my journey to owning my dream business!
Hi everyone, I am so thrilled to be featured on Worsley Creative's #ReasonsIStarted blog. I am an award winning bridal hair and makeup artist based in Oxfordshire.
I specialise in creating naturally glamorous hair and makeup for brides who want to look - and feel - like themselves on their wedding day. I love showing women just how beautiful they are! Using tiny 'corrective' techniques which don't get noticed, I balance features, perfect the shapes of eyes and emphasise lips - all without making the bride feel uncomfortable because that that they are caked in makeup. I also provide makeup lessons and special event hair and makeup.
However, I have a past life…! I used to be a solicitor specialising in divorce and family law. Yes, divorces to wedding hair and makeup artist, I am aware of the irony!
I was a straight A student at school; off to Sheffield University to read Geography, then on to the College of Law for the Graduate Diploma in Law and Legal Practice Course (I have a BA and an LLB thanks very much). I was a qualified solicitor by the time I was 25 and chose to specialise in family law. It was a hard slog, but at the time I felt that it was worth it.
I quickly came to realise that I was a square peg in a round hole. I was too commercially aware and too interested in having a work life balance to fit neatly into the overworked junior lawyer box. I moved to a couple of other firms to try and find a home and ultimately became head of a family law department. When I got married, I realised that I couldn't keep working like this, and more importantly, I didn't want to.
Whilst on our honeymoon, with some much needed distance from day to day life, I knew I needed an exit plan. I couldn't keep going the way that I was especially with the prospect of starting a family on the horizon. Sitting on a beach in New Zealand, my new husband asked, "have you thought about wedding hair and makeup? You love that stuff…" And like that, a lightbulb went on in my head. I was booked in for one to one makeup artist training before we came home!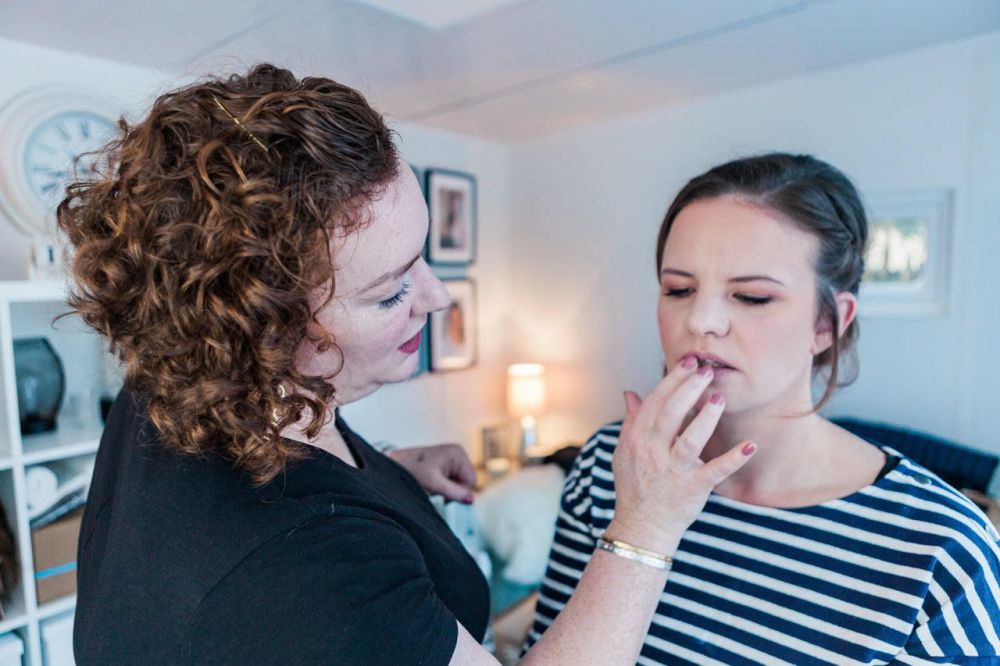 That was in early 2016 and my business - and life - has gone from strength to strength. I didn't return to my law role when my eldest was born. I didn't need to - my business brought in more income than my legal role, especially once nursery fees were factored in!
I feel like running my own business is what I was meant to do. I choose my hours and, to a certain extent, the clients with whom I would like to work. I can prioritise my children (I have two little ones born only eighteen months apart!) where I need to and have been able to be the stay at home mum that I dreamed of being without compromising on my business ambitions.
Having said that, it is bloody hard work. Balancing home life (running a house, organising the children - and my husband) and keeping my business thriving is tough. It is a fine line between surviving and thriving when you are self employed. This is especially true in the wedding industry which, even in a good year, is quite feast and famine due to the traditional summer wedding season.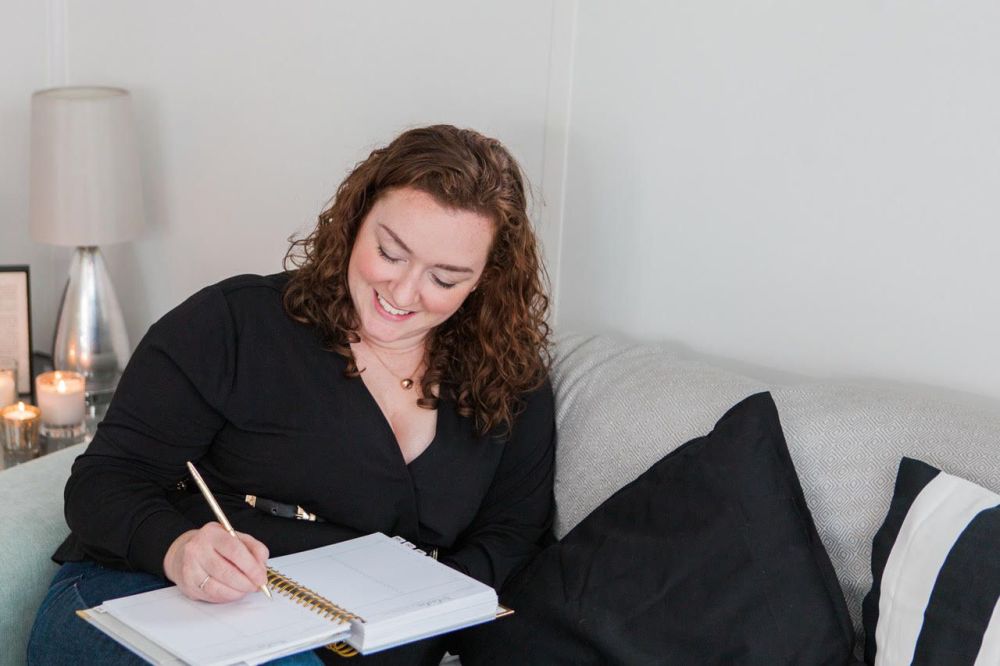 This year of course, thanks to Coronavirus, we have not enjoyed the expected wedding season. My fully booked diary has completely moved to 2021 - meaning that I am essentially earning one year's income over the course of two years. I will have to work more dates than I would wish to next year to make up the shortfall. Financially and emotionally, this has been difficult to swallow, not least as the government's Self Employed Income Support Scheme has not taken into account two maternity leaves in calculating the support to which I am entitled.
However, from every cloud, a silver lining emerges. I have been able to diversify and I now support and mentor other women who want to start their own businesses, or want to be more successful in their businesses in order to leave their 9-5 jobs. I also help other hair and makeup artists to run more effective businesses by leading workshops on time management, CRM systems and client contracts. I am shortly launching templates for hair and makeup artists to improve the efficacy of their processes, contracts and systems. Finally I am now the facebook community manager for Kristina Gasperas Academy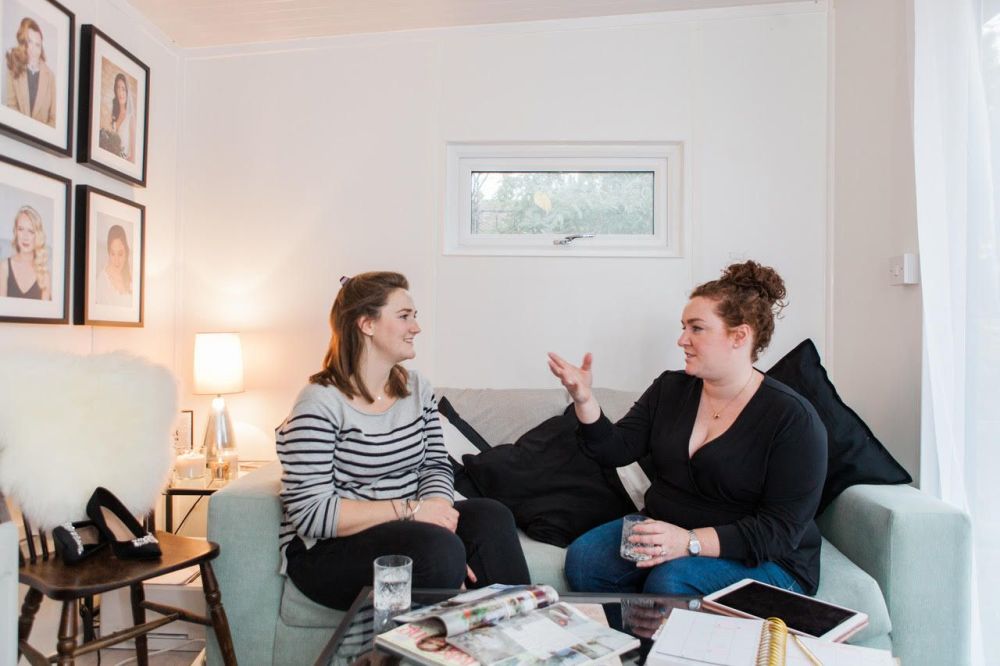 While the effects of coronavirus are the biggest of the #reasonsIstarted, I am really proud of having had financial success in a global pandemic! I am also really proud to be showing my children that making money isn't the only way to be successful.
If escaping law was the reason I started my first business, and covid was the reason I diversified, the freedom to design my own life has been the reason I have continued. Carving out my own niche gives me immense pleasure and pride. It is exhausting, but so so worth it. I work hard to invest in my knowledge, skills and visibility, which is how I found Pamela and the SEO Beautiful Online Visibility group which has really helped me with getting to grips with my website and not fearing the tech! Through investing in myslef with memberships like Pamela's, and other entrepreneurial groups I have been able to diversify my income - and that Stripe payment 'ping' never gets old!
Find out more about Maxine by visiting www.maxinewilson.co.uk