#ReasonsIstarted Series - A collection of inspirational stories from entrepreneurs on why they founded their ventures and what their brands stand for
Posted on
#ReasonsIstarted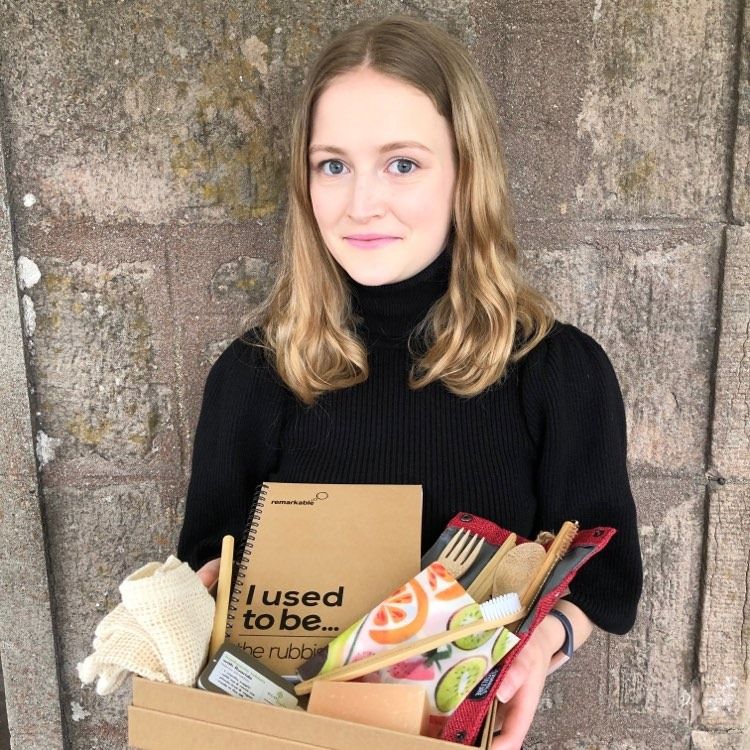 Foreword from Pamela...
#ReasonsIstarted - I wanted to create a series of posts that tell the stories of entrepreneurs and why they started their businesses, not just to be able to showcase the incredible talents of business owners who are disrupting markets and generating awesome ideas, but to provide inspiration to anyone thinking about starting their own entrepreneurial journey (or actaully anyone thinking of giving up!)
The first in the series comes from student entrepreneur Maya Vertigans, who runs Sustainer Container - an innovative gifting business with a difference...
From a Passion for the Planet to a Sustainable Gift Shop - starting a business with a social cause.
2020 has been… quite a year and definitely not the year many of us had imagined. However, global lockdown has had its environmental benefits, with lower pollution levels helping to bring better air quality. The result of this is that we have seen the potential for a newer, greener world, without fossil fuel industries. The pause brought by the pandemic created potential for real environmental change in the new normal that we adopt, and an opportunity to change how our world is run, to alleviate climate change.
The 2020 lockdown has accelerated the passion for environmental change that has been growing throughout the last few years, partly due to the Blue Planet effect. As a result, we have seen the rise of the Ecopreneur and businesses being set up with an environmental focus. In April 2020, I launched such a business, Sustainer Container - a sustainable products and gifts shop.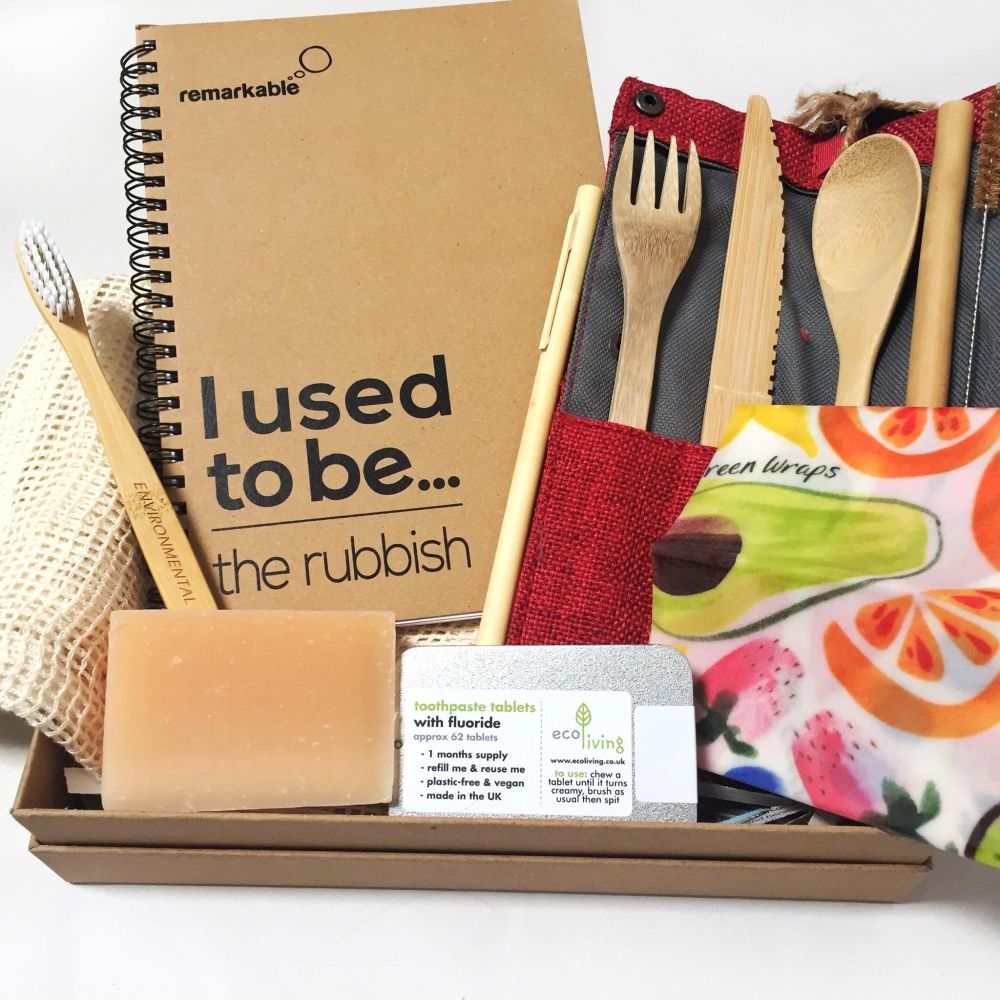 Starting a Sustainable Gift Shop
Since starting high school I have wanted to run my own business. At 13, I did work experience in a local farm shop and cafe to see how businesses are run. Then at 14, I started selling Avon in my mums name and running my little business from home. When the time came to leave school, I still had this desire to start a business but had no idea what kind of business I wanted to start. To give me more options, I headed off to Edinburgh University to study Sociology for 4 years.
Whilst studying at university, I became more aware of climate change and the fact that by 2030, climate change could be IRREVERSIBLE! I became passionate about doing everything I could to help the planet. As I was beginning my final year at university, my younger sister was starting as a fresher. My sister is a self-proclaimed eco warrior and my family and I were looking to get her a gift to help her to live sustainably whilst at university. However, we found nothing that met the needs of a student and the idea for Sustainer Container was born.
I soon got in touch with the university entrepreneur service. Through this service, I worked on my idea with a business advisor and attended business skills workshops to help me launch my start-up. Quickly, I felt like I was ready to go and make Sustainer Container a reality. However, my business advisor warned that with businesses that are rooted in a passion for a cause, it is easy to be so passionate that you plough ahead without conducting the necessary research. Taking this advice, I spoke with fellow students and visited the eco committee at my old school, to speak to young people about the eco friendly and sustainable products that they wanted. Conducting this initial market research helped me to select the best environmentally friendly products and gifts for students. Additionally, I was able to narrow down my business USP as providing affordable boxes of eco friendly and sustainable products, with the boxes being available for less than it costs to buy the products individually. With the aim of making sustainability more affordable, particularly for young people.
In December 2019, I entered a university business ideas competition and much to my surprise, came third! Being awarded third place gave me a massive confidence boost and for the first time, I felt like starting my sustainable gift shop could really be possible. The competition prize was £200 and having spent several months researching the best environmentally friendly gifts and products for the planet, I used the prize money to put together a prototype box to conduct further research.
Following this, I decided that initially, I would trial selling my eco friendly and sustainable products at markets and signed up to several markets in April and May. A global pandemic put a stop to this and instead, I took the more difficult route of going online with my sustainable gift shop. Unlike the vegan and environment themed markets I had signed up to attend, where my ideal customer would have been right there, finding my ideal client online has not been so easy.
Communicating to my ideal client about the best environmentally friendly gifts and products
As awareness of climate change has increased, as has the number of environmentally focused businesses and this is becoming an increasingly saturated market. Despite knowing my ideal client to be young people or people buying gifts for young people, initially starting my website I found it difficult to have the confidence to niche down to really appeal to my target market. Struggling to find my ideal clients online, in June I joined Pamela's SEO Beautiful Community Group and since then I have loved learning all about SEO and online visibility and have even managed to code some parts of my website!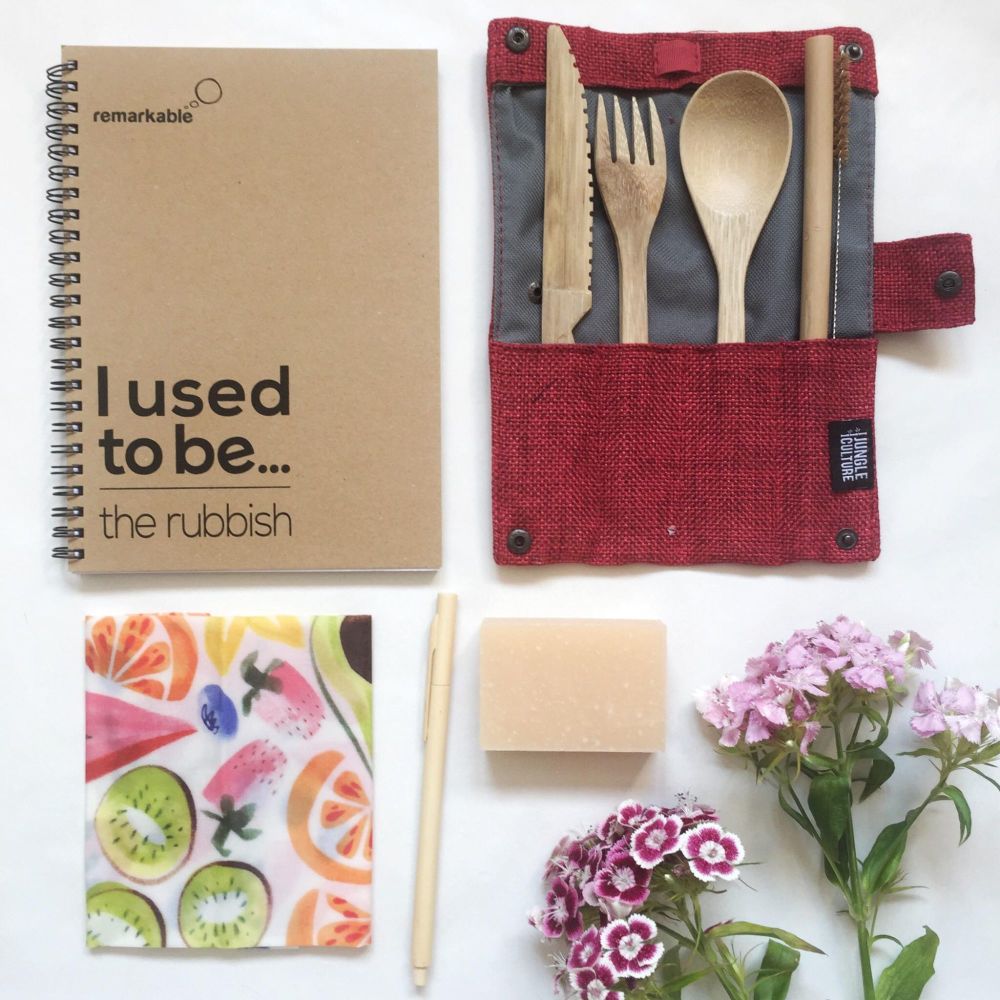 Despite my passion for the environment, communicating that I offer the best environmentally friendly gifts and products for students has, at times, been challenging. My goal is to make sustainable living as affordable as possible, but unfortunately eco friendly and sustainable products are currently more expensive than the non-sustainable alternative. However, this is because the eco friendly and sustainable products are made from high quality, sustainable materials and are long-lasting, so could actually save you money buying repeated single-use items in the long run. Communicating this has become an integral part of my messaging and is something I continue to work on, in order to convince young people that eco friendly and sustainable products are worth the initial investment.
What is next for my eco friendly and sustainable products business?
Starting an eco conscious business and graduating during a global pandemic has been a whirlwind. As a fledgeling business, I know I still have lots of work to do to grow my business and help as many young people start their eco warrior journey as possible. With the graduate job market being pretty dire (and by dire I mean there are 0 jobs), I have decided to take the plunge and work full-time on Sustainer Container, my sustainable gift shop, for the time being. Although going full-time at such an early stage is definitely stressful at times, I am grateful to be able to spend my time doing something I love and helping to create positive environmental change.
Find out more about Maya and her eco-warrior mission at www.sustainercontainer.co.uk