The rise of the Eco-preneur – how small businesses are adopting sustainability practices and leading the way in combatting climate change….
Posted on
The rise of the Eco-preneur – how small businesses are adopting sustainability practices and leading the way in combatting climate change….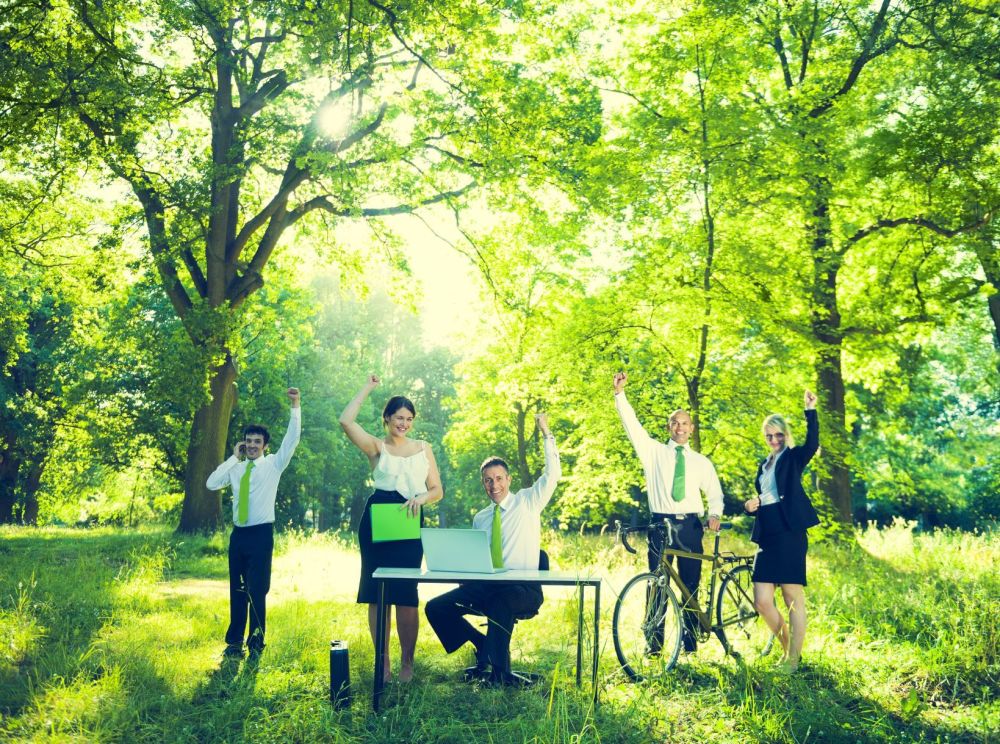 When you think of climate change activists, your first thoughts would probably turn towards Greta Thunberg, or Jaden Smith, Anana Grande or even Prince Charles. They are using their position and celebrity to raise awareness of environmental issues in 2020 like no other generation (or Royal) has done before. From the perspective of making us all more conscious or being eco-friendly they are doing an incredible job, however it is the UK's small businesses which are bringing real change to the way we shop, the way we consume, and the way that we recycle in 2020, and the rise of the eco-preneur is showing positive signs of ramping up even further in 2021...
Eco-preneurs are making more conscious decisions for their businesses...
Social media has given wave to businesses disclosing a level of transparency which has never been seen before. Content marketing requires businesses to connect with their audience on a deeper level, and give them a reason to shop and choose small in a time when there has never been more choice, and when there is such a focus on price and value. Shoppers are however becoming more conscientious; a recent study featured on Fortune.com showed that sales of sustainability marketed products grew 5.6 times faster than conveniently marketed products. So basically the world is starting to listen to Greta, Jaden, Anana and Charlie, and this represents a huge opportunity for the eco-preneur small business owners, who put sustainability and environmentally friendly practices at the heart of what they do.
For some small businesses making more conscious decisions about their packaging, reducing the amount of waste they create which adds to the world's plastic problem is their way of being more eco-preneurial. Take Rachael from Little Flowers By Sligo for example. Rachael has replaced all of her plastic packaging with more recyclable options.
"I had to ask myself, how can I sell luxury nursery artwork to families with new babies and little people – who are our future scientists, researchers, doctors, meteorologists and geologists – and not take into consideration the impact I am having on the planet right now on their behalf. Does it cost more to buy biodegradable packaging? Yes! Is it worth it? Yes!"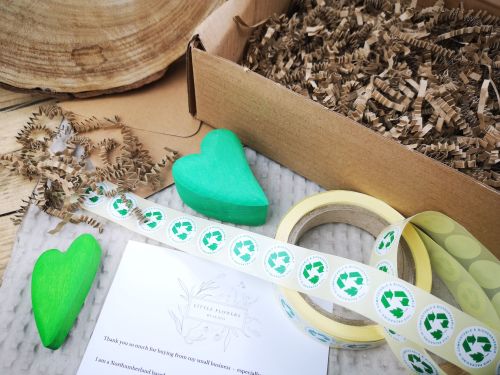 For other eco conscious small businesses, saving the planet has become the very core of the operation, and they have created products and services which serve ever more conscious shoppers - giving them real options to ditch single use and non-recyclable items from their day to day lifestyles. One such business that has ditching plastic at the core of its brand is Shop Pom Pom. Friends duo Cecily and Katherine have worked hard to create and build their plastic free children's gift and toy business which showcases a range of products made from sustainable recyclable and recycled products, perfect for "keeping kids imaginative, while helping the world" When you speak to Cecily, you can feel her passion for tackling the world's plastic problem. "Plastic has a devastating effect on the environment, yet it has permeated every part of our lives. We have done the research to make the plastic free choice convenient without compromising on design, quality or fun. We are loving the #plasticfreejuly movement on social media and are proud to be identified as eco-preneurs on a mission!"
Small businesses are developing products that allow for simple swaps.
Most consumers are looking to make more ethical decisions in their shopping, but still need the convenience that plastic products have given them to be able to manage their busy lives.
One small eco-friendly business looking to do just that is V-EcoFood Wraps, where Jan has created an innovative, fully plant-based alternative to cling film. Jan has created a solution that most big businesses would not have the courage to do – re-writing the rule book when it comes to making single use into re-usable and changing the perspective of what convenience is. "I wanted to create an eco-friendly alternative to cling film and sandwich bags. My handmade cotton wraps are waxed with a unique plant-based infusion of just three natural ingredients. I'm really passionate about people not using poor quality single use products and that's why I created the hashtag #flingtheclingandgrabourwraps"
Jan is part of a growing community of small business owners that want to make a real difference and give something back to the environment as well as creating businesses which provide ethical alternatives to mass produced plastic items. Another business which uses natural resources to create her items is Janette from The Lazarette. Janette specialises in creating home decor products from rope, using traditional techniques that have taken her years to hone. Now Janette is taking her efforts to the next level with starting an initiative to collect plastic from Falmouth Harbour, which is also her home, and you can read more about her plastic foresting in her post "Wombling on the Water" which she has recently published.
Eco-preneurs are transcending generations to create a movement, not just a trend.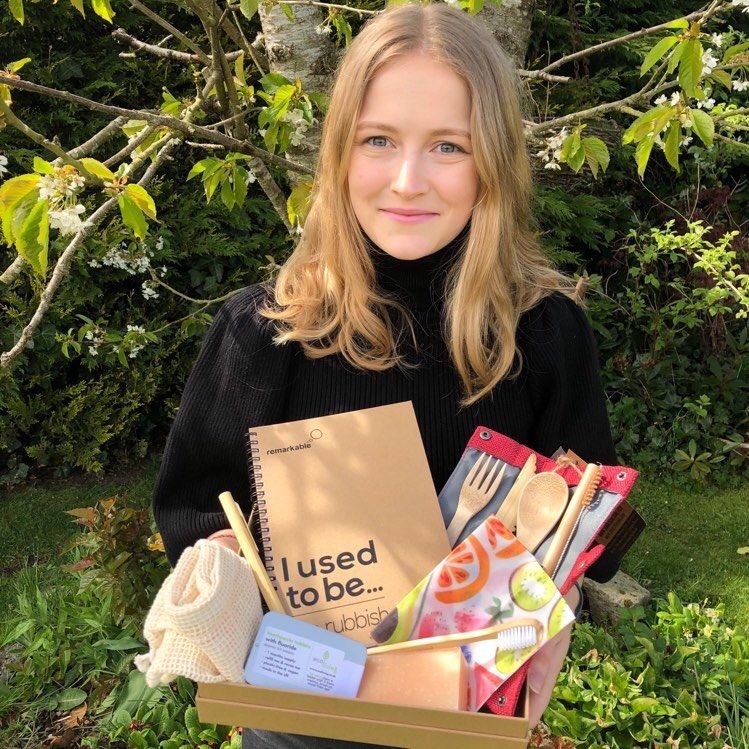 Being an eco-preneur is something that multi generations are interesting in pursuing as the plastic problem the world is facing also impacts our current generations not just future ones. In a study by Forbes, both "Baby Boomers" and "Generation X" had very similar scores to Millennials when it comes to being concerned about protecting the environment so even though it is seen as being just an issue the young are interested in, older generations are also becoming more conscious of the effect of climate, and are making more changes in their shopping decisions as a result.
Recent Graduate Maya Vertigans is one of our younger generation who wants to combine entrepreneurism with helping to save the planet. Her business Sustainer Container provides boxes of alternative products for everyday use that are eco-friendlier and more sustainable Maya wants to target the gifting market for students and young professionals. Maya wanted to create a business which helps the eco-warrior on their journey, with sustainable alternatives in convenient boxes.
Eco-preneurs are taking over the wedding industry too, one sustainable wedding at a time.
It's not just product businesses which are becoming more eco-conscious, the wedding industry is also moving towards a more sustainable approach, with eco-friendly wedding suppliers becoming an increasingly popular choice for brides who want to protect the planet as well as celebrate. From eco-friendly wedding stationery through to full on sustainable wedding planning, couples now have more ethical choices when it comes to being eco-friendly and reducing their carbon footprint with their big day.
Vaishali Shah from Ananya Cards has incorporated sustainable practices into her business, not only by using cardstock from sustainably managed forests, but also going as far as planting a tree for each of her wedding couples through her partnership with Sankalp Taru – an incredible initiative that promotes bio-diversity, empowers women and makes schools cleaner and greener with a number of projects across India.
Eco-friendly wedding planner Michelle Miles is on a mission to support couples who want to incorporate more ethical choices into their wedding day. At Fusion live events, Michelle encourages her couples with making eco-friendly swaps and planting trees to offset the emissions from their event. The reality of the impact of waste from weddings is vast – when Michelle learnt that 47 blue whales worth of plastic waste was created each year from the British Wedding Industry she knew she wanted to do something about it and she's not alone as more and more wedding suppliers move towards more sustainable processes, and this even extends to gifts and accessories.
Businesses such as Pretty Little Personalised, and Dudley and Roo, who create gorgeous jewellery and gifts not just for weddings but for any special occasions have now got eco-friendly practices in their approach, from recyclable packaging to reusing packaging, and creating ranges which use eco-friendly materials. Natalie from Pretty Little Personalised is really proud of her latest launch of an eco-friendly greetings card range. All of our cards and envelopes have been made from 100% recycled materials and they can be recycled again! The cellophane wrappers are made from potato starch and are therefore easily biodegradable. If everyone does their bit we can all help save the planet..."
Brides are also looking for more sustainable options are also looking beyond their product and service choices, and are looking to understand wedding suppliers values and approach to trading as much as the end product or service they are buying. In the Midlands, award winning wedding cake designer Sarah from Eat My Muffin Bakery has imprinted her eco-friendly approach across her business. "I want every bride and groom that I work with to know that I want to minimise my carbon footprint as much as possible. Everything from sourcing my ingredients as locally as I can, to delivering the finished wedding cakes in my electric Kia Soul, I'm really passionate about being as eco-friendly as I can be. More and more couples are looking for more sustainable options, and I want to be their go to for their wedding cake, favours and dessert tables - so I have incorporated sustainable and ethical practices where ever I can, minimising single use products and even to the point of using the only vegan approved electricity provider!"
Recycling, up cycling and re-purposing businesses are having a renaissance...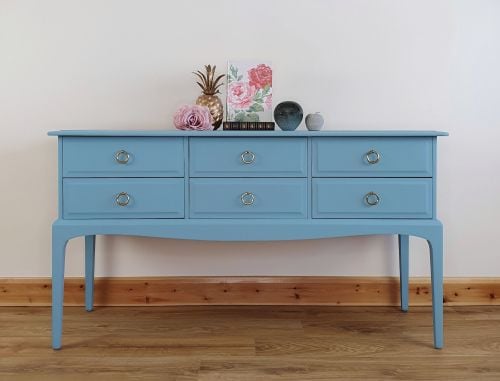 Recycling of furniture, creating new purposes for old items which are no longer fashionable or fit for purpose has been fashionable for years, but with the growing trend to waste less and make use of what we have, eco-preneurs who specialise in recycling furniture are having a real renaissance, and creating some truly unique and beautiful collections which have sustainability and waste reduction at their core.
One such business is Godfrey's Ear, run by ecopreneur Caroline Cullingham based in the East Midlands. Her mantra is "old is the new new!" and by saving good quality serviceable furniture and transforming it into stylish pieces using eco friendly paint and materials, Caroline is able to give a new life to what was previously going to landfill.
Making simple swaps to try and reduce waste and make more eco-conscious decisions is something that more and more consumers are looking to do, and they are getting behind initiatives such as #plasticfreejuly which is helping businesses like Loolyn, who run an ethical marketplace for everyday swaps. Tapping into the opportunity of people looking for more sustainable everyday items, such as toiletries, kitchen items and other lifestyle items, Loolyn have created an online store that hosts a whole range of these swaps and stylish gifts too.
How to become an eco-preneur in 2021
If you are thinking about starting an eco-friendly business, here are the things you need to think about.
Establish the purpose of your business. Why do you want to start an ethically led business?
Establish who your ideal client is. What problem do you solve for them or desire does your product or service satisfy? Tapping into this will help you with understanding the volume of demand as well as the tone of your messaging.
Create a stakeholder map and think about

all

of the touchpoints for your business and where you make an ethical decisions about your business. This will ensure that you live your values throughout your business.
Create a robust business plan. 95% of small businesses fail in their first two years, and a lot of this is down to not having a thorough plan, and working towards the goals that help achieve that plan.
Create a brand strategy that hangs out where your ideal client hangs out, and craft your messaging that speaks their language. Not all consumers know or even want to consider themselves as eco-conscious so choosing language, tone and style for your branding is so important.
With so many initiatives and the focus on being more sustainable being so prevalent in our media and lives there is a huge opportunity for more eco-preneurs to build their online visibility and grow in 2020 and beyond. I'm excited to see the journey for eco-preneurs, and how sustainable business will rise in the future. All of the contributors in this post are part of our fabulous online visibility community SEO Beautiful - if you would like to get involved then why not come and hang out with us there?