The importance of branding in 2021 and how branding photography can help your small business with SEO
Posted on
The importance of branding in 2021 and how branding photography can help your small business with SEO...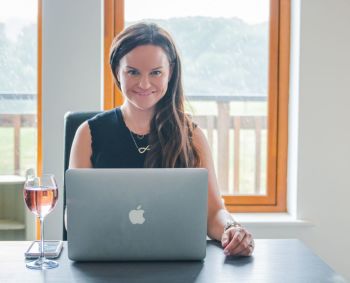 Branding is such a hot topic for 2020 and 2021. With every small business looking to get ahead against their competition and stand out from the crowd in a post coronavirus environment; the word brand has become even more popular, and it can be confusing to understand what it actually means - particularly when it is something which is synonymous with pretty logos and a trendy colour palette.
In this post we will explore the meaning of branding for small businesses, and what branding, including branding photography can do for your online visibility and SEO. If you don't know me already, I'm Pamela, Manchester branding specialist and online visibility expert, and I've been helping small businesses for years with establishing their brand identity, defining their brand messaging and developing their brand to support their business growth. I've helped hundreds of businesses with their SEO and getting visible online, and I know first-hand how important it is to craft a brand that will give you a firm foundation and platform for success against your competitors.
What is branding?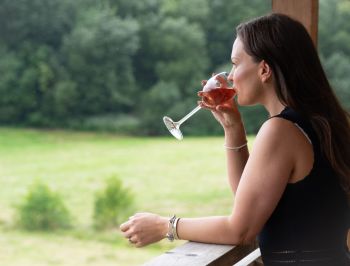 Branding is defined as the key attributes of a business that create differentiators to the competition. In the 1950s when branding and advertising started to become the key drivers for product sales, the main focus was on creating an eye catching visual and recognisable slogan - think Shake N Vac and Fairy Liquid as examples.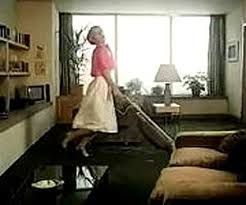 Fast forward to 2021 and the emphasis for a brand is much more of an eco-system that takes into the account all of a businesses functions, its behaviours and it's stakeholders. Which may seem a bit grand for a small business who is just trying to make their way in their local area, but think again. With the rise of internet usage and social media giving a platform for new businesses like never before, it has never been more important to think about your brand as a small business to give yourself a fighting chance of standing out against the competition. The stark reality is that a new website is created every 8 minutes and there are over 20 million business accounts on Instagram - spending over £25 billion a year on ads. Now there's a stat bomb if I ever heard one.
Your brand is defined by your vision, your values, your behaviours and your messaging, which should all be completely centred around your ideal client. And when I say ideal client, I mean a real person that has either bought from you, or you want to buy from you that currently buys elsewhere. Creating a fictional avatar is a bit redundant in 2021 - you want to be focussing on what you know, and going deep into understanding your ideal client so that you can meet their needs effectively, and crafting a message which makes you stand out from your competitors which could become the game changer for your businesses visibility in a post covid world.
Building and curating your brand messaging should be a careful and considered task - and not just seen as a content creation hamster wheel (because let's be honest, when you feel like you are creating content for the sake of creating content it can be soul destroying - check out my previous post on this). Having clearly defined your messaging you are far more able to be genuine, authentic and show up for your audience in a way that will help them and motivate them to buy from you. You are integral to your brand, which makes presenting yourself to the world in a way that supports your messaging is important, and it's why branding photography will be an essential part of a small businesses toolkit in 2021. So how can you craft such amazing brand messaging that will make you stand apart from your competitors?
Brand messaging for small businesses
Completely immerse yourself in your ideal client and get to know them in every way possible. Their pain points, what brings them joy, how they behave, how they live.
Think about how your business serves your ideal client. How you help, how you solve a problem or satisfy a desire. How do you elevate their life?
Think about your USP. What makes you different?
Think about how you can demonstrate those differences - what will help to create connection, engagement and trust with your ideal client?
Unlock your superpower - what transformation do you bring?
Going through this 5 step system will give you a couple of things - for one it might give you a heart attack if you are not used to thinking about your business outside of your products or services! What it will most definitely give you though is an understanding of how to connect with your customers on their level, which will inform you of the content you need to create to build the know, like and trust factor essential for anyone to make a purchasing decision. It will also give you a bank of content that your ideal client is searching for online, which means you can create messages which will get your business more visible online...
What will probably be uncomfortable is thinking about your superpower and valuing your part in the process. Although it may be uncomfortable, this will be what separates you from your competition. It's often why branding photography (or professional headshots if you want to be more traditional with terminology) are a brilliant way to invest in your business. Not only will they provide you with high quality content in line with your other brand visuals, a good branding photographer will help you to unlock the you in your brand, which will boost the know, like and trust factor exponentially.
But I thought branding was just a logo and slogan with a pretty website?
Branding is so much more than a pretty logo and a colour palette that you stick into canva to make some visuals with. Your overall aesthetic, and the visual you create across every digital touch point must support the emotional connection which you are building with your brand messaging. It takes on average 7 times for a potential customer to see your business before they will buy from you, so that's 7 sets of consistent messages that someone needs to see. In this post we will not delve deeply into the values, community and stakeholder behaviours of branding, however they are incredibly important for building your brand profile beyond what your products and services deliver. Who you procure from, what provenance there is behind your brand, how you operate and who you operate with are all so important for brands in 2021, and with the latest google algorithm update pending, small businesses that are already looking to incorporate this into their messaging will fair better against competitors who aren't thinking brand rather than business for their long term future.
Branding photography is something which is really growing in importance as a way of building the connection with the owners and founders of small business with their audience - whether it is to demonstrate expertise with action shots of creating unique products, or lifestyle imagery that reflects the entrepreneurs personality and values; branding photography can elevate a business beyond just a nice set of images.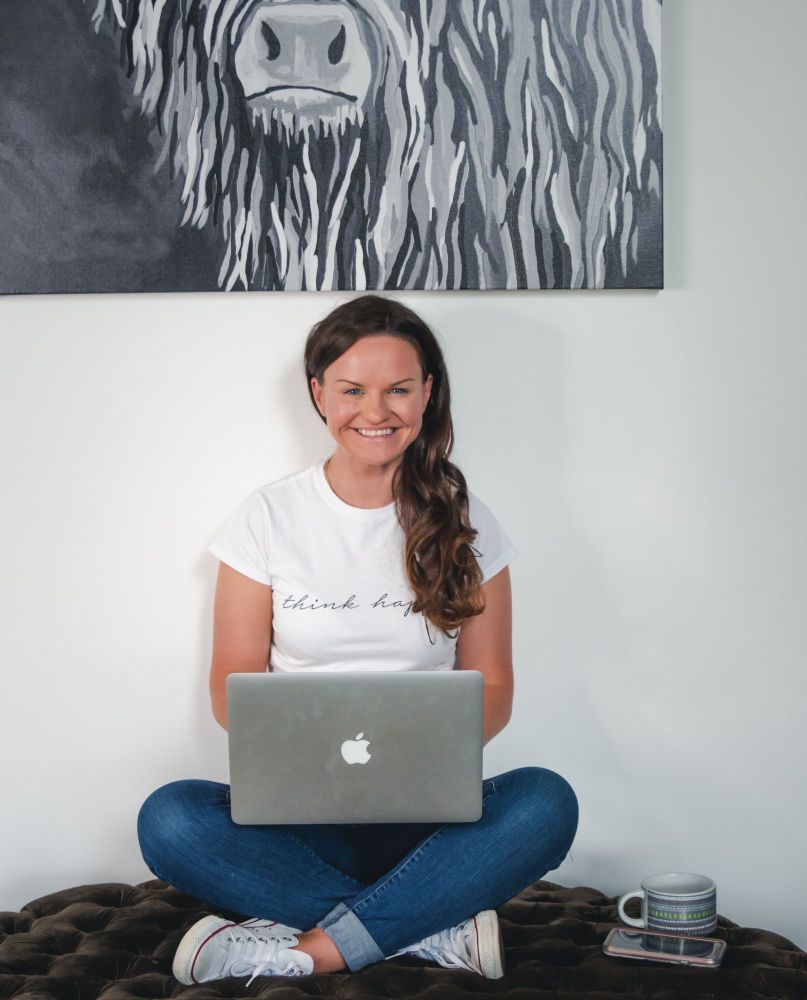 How can branding photography help SEO?
There are a few ways that branding photography can help with SEO:
High quality imagery makes a brand more discoverable (image search is the highest growing search trend)
Great branding photography adds to the user experience on a website which increases session time - a ranking factor for google
Your branding photography has the power to stop someone from clicking elsewhere, which reduces your bounce rate - another ranking factor for google
Photos with faces are more likely to be engaged with on social media, which can increase the share-ability of content which can boost SEO.
Great photos can give you the confidence to create more relevant content for your audience, which adds to the user experience, which can help with SEO.
How much should I be investing in branding photography to help my online visibility and SEO?
The investment needed for creating a great portfolio of images will vary depending on a number of factors, including location, the experience of the photographer and number of images required. Here are some questions to ask a branding photographer when understanding the investment required:
How long is the branding photography session
How many locations will be included in the shoot
How many outfit changes will be included in the session
How many images will be taken on average during the session
How are images presented post photoshoot
How long does editing the photos take
Will branding photography really help your business to succeed? That question depends entirely on you, and how much you choose to make it part of your overall brand messaging and approach for driving your business. It can be the difference between someone liking your business and trusting your business, so it is definitely food for thought...
My branding photography was captured by Bolton Branding Photographer Jo Bishop, at the wonderful Chetham Farm Retreat.