The importance of PR for small businesses, and how to increase your chances of getting featured in the media
Posted on
The importance of PR for small businesses, and how to increase your chances of getting featured in the media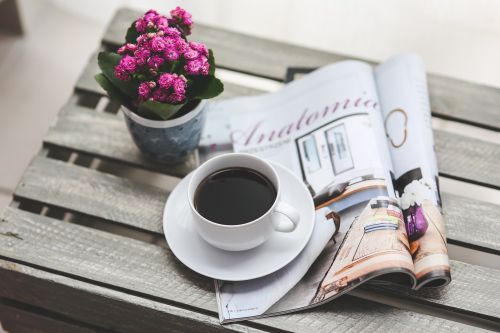 Securing PR as a small business can be transformational for your visibility; literally bringing you to the front of peoples' minds and grabbing their attention. If you are seeing time after time in the local and national news another small business being featured and you wonder how they managed to get themselves front and centre in the media candy grabbing machine, and how you can get yourself there then you are most definitely not alone.
In this article we are going to be focussing on why PR is so important for small businesses, taking a look at some examples of where entrepreneurs have secured PR which has had a positive impact on their business, and giving you a guide on how you can get yourself noticed by journalists and editors for potential features.
In this post:
Why is PR so important for small business
The impact that securing PR can have on a small business or entrepreneurs journey
How to get PR for your small business
Why PR is so important for small business
" PR has helped my business grow by building trust and credibility amongst my clients" Deep Bajwa, Opulence Events London.
PR for small business is so much more than having a feature in your local newspaper that makes your Mum proud (you know the drill, where she carefully snips out the article and adds it to her memory box promising to show Uncle Colin next time he is over). Securing a positive feature for you and your business can have the following effects:
Build awareness of your brand and its purpose
Showcase your products and services to a local audience which boosts sales
Build trust and credibility for your business
Drive traffic through having quality backlinks to your website
Establish you as an authority or expert in your niche
Building brand awareness for your brand
Being able to tell your story, your why for starting out and what makes your business unique is an important part of establishing your brand identity, and being featured in a high quality publication is a fantastic platform for this. The challenge here is going really deep on understanding what makes your why so unique – because there are a million "rags to riches" stories, many, many "I was broken and this saved me" tales, and a whole bunch of "this is my calling" vocational documentaries. Your story needs to be able to appeal directly to a particular audience, and it needs to connect on a deep level to make it stand out from the others.
" PR wasn't on top of the to do list when I first started my businesses and I actually thought I had to wait until I was "successful" to go down that route. Once I'd been quoted and featured in some articles I realised that the opposite was true! Everywhere else in my business there was a focus on visibility and I'd let this one fall through the cracks. You need PR now ... whatever stage you're at and it will increase your visibility with positive results you can rely on" Dawni Baxter, Beyond the Dawn
Showcase your products and services
I will always remember when Victoria Beckham mentioned shopping at M&S food as being the ultimate treat when her and David were in the UK, and the sales absolutely rocketed for M&S food stores straight after. This is a perfect example of where PR can really elevate your products and services, and not just to your established audience, but to new audiences too. M&S Food experienced a wave of new, younger clientele as a result of that celebrity endorsement, which gave them a much needed lifeline for their flailing business. Securing a mention, a feature or a review of your products in publications and through influencers can be game changing for your businesses if managed carefully – but you need to be ready for it, or be able to quickly react to the change in demand if you are suddenly inundated, because the effect can be doubly damaging if you fail to meet the expectations of all of those new potential customers.
"PR For me is a new way to showcase my brand, core values and reach out to brides to be who want their wedding to be a lavish and timeless event" Abha Benjamin, Owner VLW Events.
Build trust and credibility for your business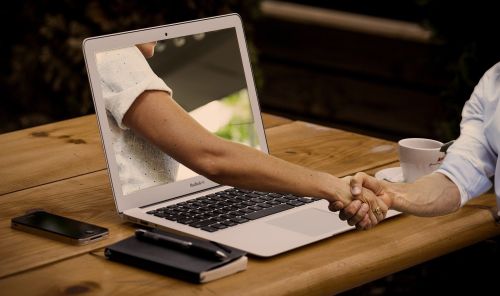 One of the biggest positives that you can take from securing PR for your small business, is in the endorsement that your business will get from being mentioned. Word of mouth is hands down one of the best ways to get people to buy into your brand, and if you get included in an important publication it can add a credibility to your business that you can then leverage in your marketing campaign.
Similarly getting positive reviews, winning or being nominated for industry recognised awards and establishing authoritative testimonials are also examples of positive PR which can have a positive impact on your small business. People are 72% more likely to trust and buy from a brand that has been reviewed or has received testimonials from either peers or established authorities (source: seo tribunal) so getting PR for your small business can really set you apart from your competitors.
Drive traffic to your website through having quality backlinks from reputable publications
Ahhh the holy grail for SEO that is backlinks! The more backlinks you can get, the more you will boost your small businesses online visibility and SEO, so getting publications to give a link to your business is a proper positive result of securing PR. The rule here though is to be careful in who you want to approach for getting those links. The saying all PR is good PR is a controversial statement which requires it's own post entirely, but for the purposes of SEO and adding authority to your website, you definitely need to be selective about who you approach for getting PR or endorsement. Poor quality publications which have a low domain authority can actually harm your website performance rather than improve it, so make sure you vet your target publications before pursuing them.
If you can get a high quality backlink from a publication then this can have the effect of driving additional traffic to your pages from your ideal client – which is what happened when Kate from BrambleSky, luxury wedding décor producer was mentioned in the luxury wedding blog Rock My Wedding. "Being featured in RMW for a real wedding last year added lots of positives for my business. I got more traffic from the link, but also brides knew that my products were on trend and high quality because RMW wont feature if you are not!" Kate Palmer-Irani, BrambleSky Founder.
Establish you as an authority or expert in your niche
"PR has helped me to position myself as an expert in my profession. It has helped me to grow my income, audience and visibility immensely. I am now regularly contacted by journalists across the media such as The Times. It's helped me to gain more speaking opportunities, award nominations and more importantly to increase the impact my work has for women" Catherine Morgan, The Money Panel
If you are building a brand where you are the brand, then being featured or quoted as an expert on your niche or industry can open further doors for you as well as building up your own business. Like Catherine has quoted above, once you become known for your expertise then journalists and editors will come to you – because they love a go to, and they love a trusted source for unique content. The trick with this is making yourself marketable to the media industry, and there are a number of ways that you can do that.
Examples of where PR has had a positive impact on a small business
"I'm the-style-whisperer, a home and wardrobe stylist for women over 40 who are going through life changes such as divorce, the menopause, or career change, and want to evolve their style to suit their new life phase, and feel more gorgeous, confident and comfortable in themselves.

I've been featured in everything from Vogue and Self Service, to The Express and The Telegraph. Press is invaluable -and there are so many more outlets than ever before! Sometimes it's the unexpected press that gets clients calling, whilst some is for credibility building. I was featured in Forbes recently, which was a personal goal, so that helps your confidence as well as positioning!

Before working with private clients, I worked for luxury brands and magazines, and once quickly made an earring out of a coke can for Kate Moss - someone called asking for one!!! You never know who is watching, but I'd generally say press is part of your long term strategy.
Aleksandra Olenska, The-style-whisperer.com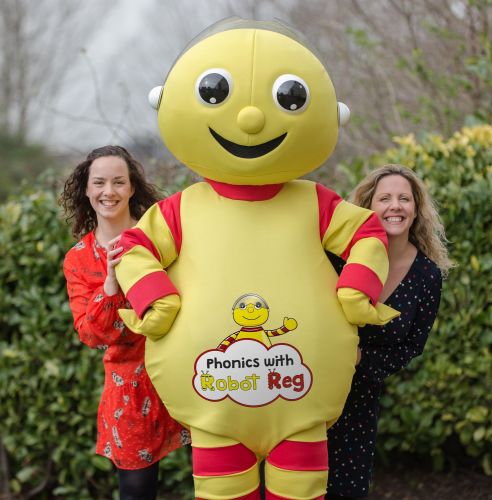 "'We persisted with the press a lot, it didn't just happen over night, but when we did it made a huge impact, the more we were in the press the easier it was to get more and more PR opportunities and people were talking about us, it really opened lots of doors for us.
The more we spoke to journalists who wanted to report on us and tell our story the more confident we were to keep on doing it. Getting PR opportunities has been huge for the success of our business.'
Charlie - Co-founder of Phonics with Robot Reg.
"I worked with Pamela to craft a PR strategy around our international expansion into new markets with our luxury gin, and it was a real boost when Pamela managed to not just get us into the Manchester Evening News, but also a TV feature on the BBC News! The result was an increase in our website traffic and enquiries, but also an increased number of press enquiries which has been great for building our brand. I'm grateful to Pamela for her hard work to help build our luxury gin brand."
Andrew Niedzwiecki, Founder Worsley Gin
How to get PR for your small business
So if the rest of this article has been a but TL:DR and you've scrolled straight to the strong stuff then here you will find the advice and guidance on how you can secure PR for your business. To secure PR for your small business you need to think about:
Crafting your story
Branding your expertise
Creating a media kit
Targeted targeting
Local outreach
Get expert help
1. Crafting your story
This is where it is hard to not sound like a broken record to be honest, because everyone will tell you to craft and hone your story, your why and your USP to make a compelling pitch to the media. Of course, you need to make sure that you have delved deep into your core purpose, your vision and your "why" to be able to tell your authentic story – but here is what journalists will respond to – why your story is shareable. Why do people need to know your story? What difference can you make to the audiences lives as a result of sharing? Journalists have the shareability of a feature on their minds all the time, so put this at the forefront of crafting your story and you may get better results.
2. Branding your expertise
People are creating how to guides, useful tips and insights all of the time, so if you think that just producing these will get the journalists salivating for your content, then you may want to think again! Branding your expertise is a great way of making you memorable – whether that is because you have a particular style or methodology, or you have a unique way of presenting information – look at what makes you different to your competitors, and then brand your expertise. My approach is to offer jargon free humorous takes on online visibility and digital marketing. It doesn't make me the go to choice for the Financial Times, but my ideal clients don't read that so I'm ok with it. It does appeal to business blogs, small business networks and female entrepreneur publications, and that is where my target audience hangs out, so I'm happy with that!
3. Creating a Media Kit
Here is the thing – if you want to get serious about getting PR for your small business then you are never to small to have a media kit. If you are thinking what the hell is a media kit then don't feel overwhelmed – it is simply a pack of information regarding your business. Include key statistics about your business and include high res high quality images so that you are basically handing the press your business bio on a plate. Create a page on your website with a pdf of your media kit available for the media – you can then link to this when pitching to your target press.
4. Targeted targeting
What I am referring to here is both creating your list of targeted publications and putting yourself in the target area for that desired media. The trick here is to create your list with a sliding scale so that you don't feel disheartened if you are knocked back (or ignored which happens more often than is good for anyone's mental health) by the big guys straight away. Build your target list with smaller blogs, magazines and local publications, moving up to the more national and international outlets. Understand that you are going to be ignored and knocked back, but persistence is key, and will pay dividends if you consistently look to outreach.
The other side to this is making sure you are hanging out where the press, journalists and influencers are hanging out. So many small businesses have abandoned Twitter because they don't think it serves their business, but it is still a major hang out place for journalists – so get yourself on the platform and follow the #journorequest. You never know when there might be a story that someone is working on that you can spin to you and your business! Other places to get yourself involved include the Facebook Groups Lightbulb and Feature Me! – both of these look to connect journalists with entrepreneurs for story opportunities. The other place to register is HARO ( Help a reporter out) – all of these outlets will give you opportunities to match your story to their feature needs.
As mentioned earlier in the post, make sure you check out any targets to make sure that they are high quality and that you are given the opportunity to read back whatever is being featured so that it correctly represents your business.
5. Local Outreach
Research local events, charity functions and community initiatives that you can get involved in as a business – these are great for local PR and you don't always need to donate money – donating time or resources can make a huge difference. The latest coronavirus pandemic has been such a massive blow to small and local businesses, but the amount of positive PR pieces that have come out of the situation is unreal – from craft gin distillers turning their skills to making hand sanitiser, to local fitness businesses like Leah at FarmFit offering free classes to NHS workers.
The event décor company Sweetness and Lights North West have donated a full wedding décor package to a couple from the NHS who are having to delay their wedding and Worsley Gin gifted a luxury hamper to a worthy keyworker. These examples get the small businesses lots of positive PR, but also the word of mouth effect which will help their businesses once the world reopens for business.
6. Get Expert help
Now more than ever is the time to think about getting expert help if you want to propel your PR to the next level for your small business. Which is where expert PR strategist Nicola Rowley can help.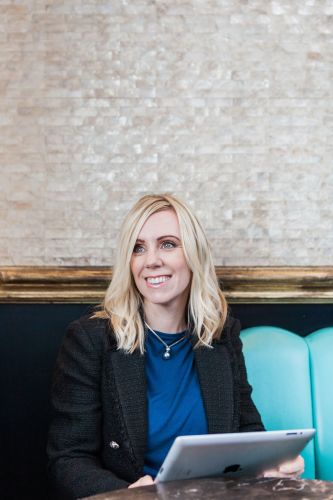 As the owner of a Communications Agency specialising in helping female entrepreneurs get visible (NJRPR), it's more important than ever to ensure your PR Strategy is aligned with your business strategy.
I know that times are uncertain right now, but think about your messaging, your expertise and how you can help your ideal clients at the moment.
Journalists are looking for positive stories about business owners who have diversified, who have pivoted to help others or are offering something that's invaluable.
Being visible right now through the power of Strategic PR storytelling has never been more important. And it all begins with understanding your story and your hey messaging. Don't just make knee-jerk approaches to media outlets in the hope of being quoted. What do you want the outcome from every piece to be?
If you haven't yet worked out your story or what you can offer right now, I have 10 PR Strategy Sessions available to help you get clear on your communications. Email me at [email protected] for more details.
And if you would like lots of free advice, tips and to join a community of fellow entrepreneurs and Journalists visit my Facebook group The Communications Community. We'd love to have you with us:
https://www.facebook.com/groups/TheCommunicationsCommunity
Nicola's website can be found at: https://www.njrpr.com
So if you are serious about getting PR for your business, have been convinced by the impact that it can have for your business journey and have got some tips to move forward with – what is stopping you from becoming a media magnet…