Guest Blog - Resilience - Why it is so important right now
Posted on
Female Entrepreneurs - Why we need to be more resilient than ever right now...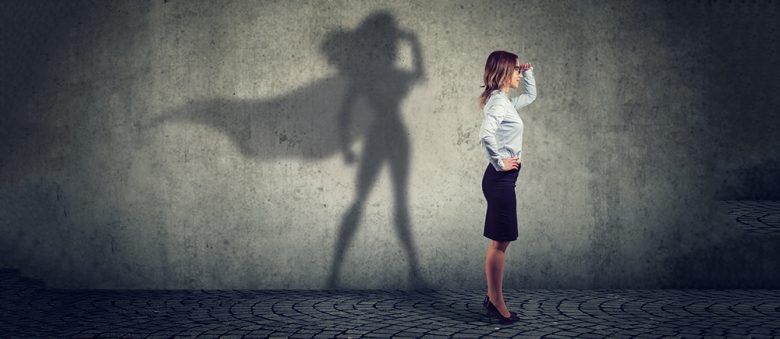 A guest blog on being resilient during testing times from Shelley Bosworth, founder of Shelley Bosworth Coaching - life coach to the stressed out female leader looking for clarity and precision over priorities and unlocking that confident mindset.
Life is full of ups and downs, we all know that, and never has that been more true, than right now.
Although it may appear that many around us have got their s*** totally sorted if get too absorbed in Insta and FB, we also know deep down that's not really true and that nobody is perfect, and nobody lives the perfect life!
If you really want to be ok, in fact more than ok, then you have to learn to make the most of the ups, and try not to let the downs literally drag you down. Our ability to bounce back, to step up after transition or a difficult situation is literally the tipping point between living an enjoyable and meaningful life or a troublesome and frustrating one. So, given all we are facing around us here and now, the tipping point of our lives for many, how do you respond? Now is when we are realising just how resilient we are?
Resilience is simply the ability to readjust to a situation and move forward again.
We are not born with resilience, but we can learn. We can do things and take actions consistently, to become more resilient and we will become better able to cope with life's setbacks and we'll almost definitely increase our confidence and self-belief along the way.
Now you might be thinking, right now I just need to survive!
Yes, you probably do … you need your business to survive, you need to come out the other side …. But to be ready for the other side you need to work on your resilience now. Or where will you be when we get through this? Because we will peeps we just don't know when?
Now is the time to show up for you...
So how resilient are you in a crisis?
Take a look at these five considerations to help you find clarity over your own resilience:
1. Response & Reaction
When something initially begins to trouble you, how do you respond?
Are you a bury your head in the sand kinda gal, do you pretend it isn't happening?
Or do you tackle things head on and promptly? Do you assess the situation, consider solutions, choose a solution and get on with it?
Resilient people will accept the situation and get problem solving.
They're the ones who have a new plan, a new idea … the bounce backers, the give it a goers …. The ones who take the approach there is always a solution we just don't know what it is yet?
Guess what the quicker you think of solutions the less stress and anxiety from thinking about the problem itself too.
2. How do you think about past events?
When it comes to what's already happened you have a choice.
You can try to forget, pretend it never happened, or you can take responsibility for a situation and think about the lessons you learn from it.
Learning from our mistakes is one of the best ways to move forward. Learning from our mistakes helps us to avoid making the same mistakes again, but so much more important is allowing ourselves to recognise that things may not have been as bad as we thought, or even better that something actually went well
Trying to forget your past mistakes actually robs you of vital energy, it's harder work than learning because you're trying to tell your brain a lie – that it didn't happen!
Resilient people focus their energies on lessons and skills learned from past experiences whatever the experience was, try it!
3. What's your daily routine?
Do you consider every day an opportunity to do something new, or do you find entire days go by where you are overcome by negativity and you achieve nothing of any note?
This doesn't have to be big! In fact, start small.
If you achieve something every day that is important to you, whether that's a phone call to a loved one or a little stretch in your workout, it's about achieving something.
Achieving something small but important EVERY day, will boost your self-esteem, and you will genuinely naturally over time become more resilient.
4. How is your support network?
FACT: You will not succeed in this life alone.
It's a common myth that resilience is about being able to handle it all alone! WRONG!
We were not meant to be alone.
Do you have plenty of friends and family you can call on if you need something?
Resilient people build a network around them, they know who to go to for what, they know they can turn to someone and they are not afraid to – that's strength!
WE need each other more than we ever have right now, communities are coming together, supporting one another, lifting each other up … are you?
Now I should say here it's important not to just burden friends and family with the crap bits, include them in the good stuff too! That's how you build really supportive relationships
5. Look after and love yourself
I don't mean let's get all hippy! If any of you have ever met me, you will know I simply mean you have to look after yourself
If you do not realise that you have to look after yourself in order to be able to look after anyone else, then start there
Have you ever thought about how every time we fly (I know this may seem insensitive at the moments but one day we will all holiday again!!!) flight attendants inform us "Should the cabin lose pressure, oxygen masks will drop from the overhead area. Please place the mask over your own mouth and nose before assisting others.
What about the children, what about the elderly bloke beside me who looks like he'll struggle to reach? I've got to help others, I'll never forgive myself if ….
If what? You are no use to anyone if you are running on empty people
We all need to look after ourselves, we need all our strength.
When you take care of your own needs you will be more resilient when a challenge or crisis knocks on the door. Your health and well-being matters and if you get that right you will be able to handle and face hardship, be it emotional or physical
It would be lovely to think that everything in life is plain sailing, but we know that's not true! Everything cannot go right all of the time!
And boy don't we know that right now?
Challenges will continue to come along, changes will happen, crisis will occur, if we are not resilient it will take us so much longer to come back from these tough times.
Being resilient will not remove the tough times, I know that! But it can reduce the damage the tough times cause and enable you to get back on your feet quicker
What can you do today to help you become more resilient?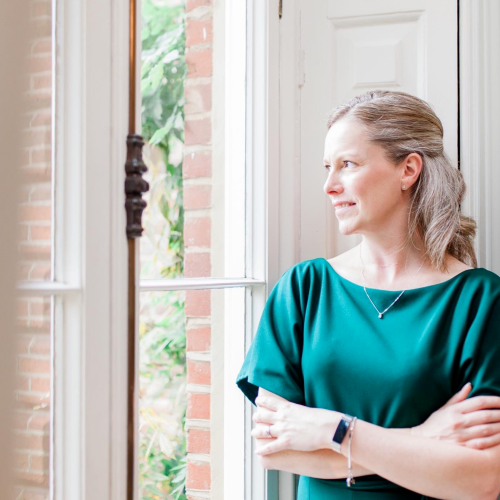 Shelley Bosworth is a qualified Life & Mindset Coach who supports female professionals and business owners, when life gets out of control and they need a guiding hand to put themselves back on their list
She is straight talking, honest and fun and will help you challenge your own mindset to believe you CAN be, do or have anything you wish for.