How to create an ideal website structure that brings you traffic to your web pages
Posted on
How to create an ideal website structure that brings you traffic to your pages!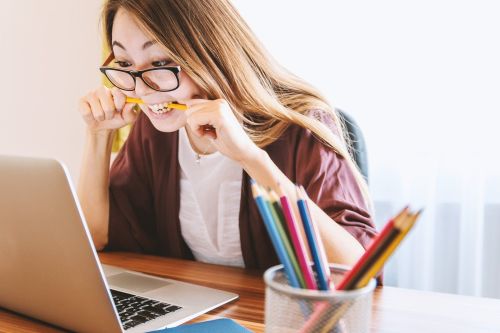 When you say the words website structure, most small business owners will reach for the nearest duvet to go hide under – the phrase intimates something technical and scary and – gulp – expensive! Cue the hundreds of SEO professionals gathering around like a pack of hyenas offering their services to "fix" or "optimise" your website structure so that you get that elusive number one ranking position or achieve some sort of holy grail with your website.
The truth is, a good website structure is something far more simple than that, but something so important that small business owners should not be overlooking it. In this post I will explain the elements of a good website structure and how you can plan your website for success.
In this post:
Why is a good website structure important?
What goes into designing a good website structure?
How to plan your website hierarchy
Planning a good navigation for your website
How links are important in your website structure
Creating a sitemap for your structure
Testing, reviewing and staying curious about your website structure
Why is a good website structure important?
Having a good website structure is important for three key reasons:
Your user experience. You want your users to not just click on your website, but you want them to stick around and spend time there – the more time they spend on your website the more likely they are to buy your goods or services, so having a good site structure that encourages session time is really important.
It will help you to plan your SEO goals and targets. If you plan out a thorough and comprehensive site structure you will then be able to map out where you need to build relevant content and backlink opportunities. You will be able to estimate how much time it will take you which will help you to prioritise where you invest your time with content creation and backlink outreach.
A good website structure is easier for the Google spiders to crawl. A messy structure which has lots of pages off of other pages without a clear hierarchy will likely cause pages to be missed when they are being crawled.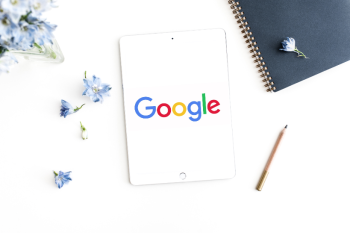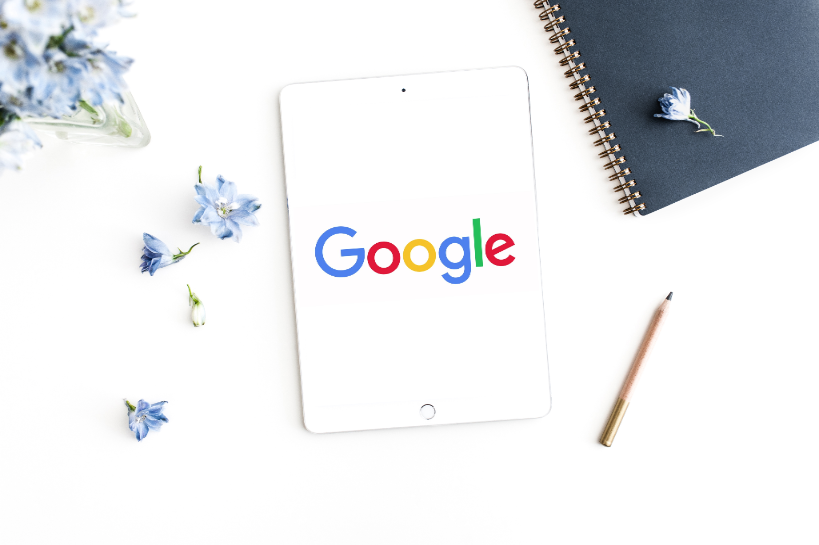 What goes into designing a good website structure?
Interestingly it does not involve having a load of technical knowledge or expertise! The fundamental elements of designing a good website structure are based upon knowing your business, understanding your industry and most importantly, understanding your ideal user and how they will interact with your website.
You do not need to have a degree in programming or an ability to understand complicated algorithms to be able to design the ideal structure for your website.
Here are the things to think about:
What does your business do?
What industry does your business operate in?
Why does your business do what it does? What purpose does it serve?
Who are your ideal clients? What are their demographics?
What is your call to action? (Shop now, sign up, book now, download now…)
If you brainstorm these fundamentals then they are going to give you the basis for all of the essential information that you are going to need in your website. This will also give you the basis for keyword research and competitor analysis.
Knowing your ideal client will provide you with all the information for structuring your website
Your ideal client will have a problem they want to solve or a desire they want to satisfy. They will have a language they use and a behaviour pattern they follow that will tell you what is best for structuring your information and call to action.
Example: Ideal Client is a new Mum, time poor, needs to find an outfit for World Book Day for her child to go to school but doesn't want to break the bank or have the kids complaining about how itchy the costumes were last year. Feels she is up against the yummy mummies who will either have made something amazing or will have ordered something extravagant and expensive. Wants a solution, and a user experience that is friendly and non-intimidating and easy to return if it isn't right. She needs to be able to trust who she is buying from because she has ordered rubbish in the past.
The problem: An outfit for World Book Day
The influencing factors: Time poor, needs to be comfortable, needs to be affordable, needs to be stylish, needs a friendly experience
What this tells you for your site structure:
The experience needs to demonstrate that the outfits on your site will solve the problem
There needs to be a quick and easy shopping process.
There needs to be details about the products that demonstrate the style and quality of the products
There needs to be a transparent returns process.
The experience needs to be soft and approachable.
The site needs to have social proofing to demonstrate trust.
How this translates into a website structure:
HOME PAGE LAYOUT Welcoming home page with clear shop now call to action
HOME PAGE CONTENT A language that demonstrates you understand the problem and have the solution with good quality imagery and emotive language.
SHOP PAGE LAYOUT Easy to browse categories
SHOP PAGE CONTENT Clear and simple product descriptions, size guides and washing instructions
VALUE PAGE CONTENT Testimonials and reviews which demonstrate your brand can be trusted
VALUE PAGE CONTENT About Us Page which demonstrates your understanding of the pain points and your why for being in business
ESSENTIAL INFO LAYOUT Clear returns process, delivery information and terms & conditions
ESSENTIAL INFO CONTENT How to return, how to complain, how to query, how privacy and data will be managed.
SOCIAL PROOFING LAYOUT Link to social media and social media reviews. Link to Testimonials
SOCIAL PROOFING CONTENT Reviews and case studies which demonstrate how you have solved the problem.
When you think about it logically and put the customer at the heart of your decision making, crafting a site structure that is built to convert does not seem so complex!
Keyword Research is integral to website design
When you are brainstorming your businesses purpose and going deep on understanding your ideal client and what their pain points are, you are already going to be doing keyword research without even realising it.
The thing with keywords is that they are never what you originally think. If you are a wedding photographer you can be forgiven for thinking that wedding photographer should be your top keyword, but this is actually not the case – for a couple of reasons. 1. That exact keyword phrase is so saturated that unless you have a tonne of money to spend on expensive backlink outreach and a team of content writers then you are unlikely to rank highly for them. 2. Your ideal client may not even be using that search term. If you are based in Birmingham and your ideal clients are based there then you would get more success focussing on wedding photographer Birmingham, and even better focussing on the driver/influence for that ideal client. What I mean by this is what is driving their search – with the latest update from Google search intention is a really important factor for content ranking, so look to find the driver or intent for the search and this will give you keyword inspiration. So examples would be "best wedding photographer in Birmingham" or "cheap wedding photographer Birmingham" "documentary style wedding photographer Birmingham" "LGBTQ+ wedding photographer Birmingham" – I hope you get my drift.
When you are researching your keywords it is really important to understand how competitive they are and how difficult it will be to rank for them. It is also important to understand how much those search terms are actually used (it is no good ranking for something that no one searches for!). A good tool to use is searchvolume.io although there are a load of others including Googles Keyword planner. This will help you to plan the target keywords you are going for so that you can include this in your structure plan for titles, descriptions and content.
Get to know how good your competitors are so you can plan your structure to beat them
It is as simple as that. Research how good your competitors are (ubersuggest is a good spying tool) and this will inform you how to structure your site to compete against and beat them. Look at how their pages flow, their call to action and their content and use this to build a plan which is superior. The tip here is not to try and take on everyone! Find one competitor that you really want to target and make that the basis for your analysis and actions.
How to plan your website hierarchy
The key things to think about with having a good website hierarchy are:
- It has to make sense to the user
- It has to be clear
- It shouldn't have too many sub categories of categories
Take your time when planning out your hierarchy because this is determining how many clicks a user is going to have to take to get to their desired content and how long your URLs are going to become! The longer the URL the more chance it can have of getting broken (this is quite an old school idea but I think its really valid – like when you roll out play dough into a snake and the snake gets longer and longer until it breaks!)
The other point to think about is your plan for your website growth – it is no good investing time in your website structure to get a good foundation and then willy nilly adding content here there and everywhere and mucking up your site structure a few months down the line! The absolute best practice is to have a phasing – but if you can't commit the time to this then just bear in mind to think about where additional content is going to go.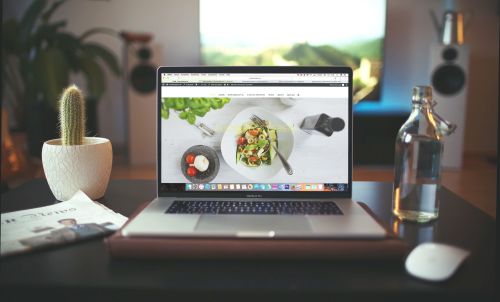 Planning a good navigation of your website
This is similar to hierarchy but refers more to your content than the placement of your pages. How you navigate on your pages is an important element of your site structure because it will massively influence how long a user stays on a page and where they then progress through your website. This is where you need to plan your assets on your pages – that is your content, imagery and links. The idea is that you should be telling a story with every page. Going back to your ideal client and what pain points they have; this should form the basis for your page navigation. Try to break up content into meaningful blocks to keep the user occupied and to help keep order on your pages. Use separators and colours to keep content distinct and this will help with creating a navigational journey which will reduce bounce rate on your page and increase session time.
How links are important in your website structure.
The world wide web is basically a giant spider web of links. Google uses its algorithm to bounce around those links and give answers to search queries so your link structure and strategy is essential for creating a website which will be visible to the search engines.
Most small businesses are unaware of the importance of including links in their website, both internal links and external, and they underestimate the power that a quality backlink can give them to getting organic traffic to their website.
When compiling your site structure make a list of the links which will be included on each page – internal links to other pages and external links to other websites. You can link to other websites to recommend their products or services, to answer a particular query or to reinforce a point that you are making in your content.
Getting backlinks from external websites into your website is also an incredibly important part of your online visibility strategy – so while you are compiling your structure think about what websites you would want to link to your pages. Influencers, media outlets, independent reviewers, high quality directories; these are all examples of where you can target for getting backlinks that point to your website.
Creating a sitemap for your structure
This is basically creating a list of the pages that can be found on your website, and it is the final task to be done after completing all of the above! What you need to remember is to keep updating your sitemap every time you make a change to your pages – if you add or delete pages then you should create a new sitemap and submit to Google Search Console.
Do I need to have a sitemap link in my footer?
In short, no – this is very old school! If you focus on creating a clear structure for your website with clean navigation that has the ideal client at the heart of its construction, then you should not need to have a sitemap link in your footer. It is a bit like carrying around a diagram of your body all the time; if you know what is on your body and others can see it – a diagram shouldn't be necessary!
Staying curious about your website structure
One of the biggest disappointments that I find when working with small businesses and their websites is that once it is built they think it is "done". Once they have seen it go live and posted on social media they then let the pages fester and then wonder why 12 months later they are not ranking on Google or they have been overtaken by some zealous whippersnapper. The reality is your website needs to be worked on just like any other area of your business, and there is a direct correlation to how much time and effort you invest in your online visibility to the results you will get. People mistakenly think that managing their website is something that is too difficult, and because it doesn't yield immediate vanity results in the same way that social media does, they then default to leaving the website. As there are over 6 billion searches every day this is a real shame and I am on a mission to get people loving their websites as much as they do their Instagram grid!
Diarise time to review the impact that your website structure is having, what pages are getting the most traffic and what pages are not working, and be curious as to why that may be. Get regular feedback and make a content plan that constantly updates your website just like your social media. Well if not as regular as your social media then a lot more regularly than you might have before!
As an online visibility specialist my passion is to help small businesses with getting their websites seen by the search engines. Check out my free Facebook community which shares daily hints, tips and advice on all things SEO, Social Media and general visibility!