Guest Blog - Small business, big message - my business journey
Posted on
Small Business, Big Message. My Business Journey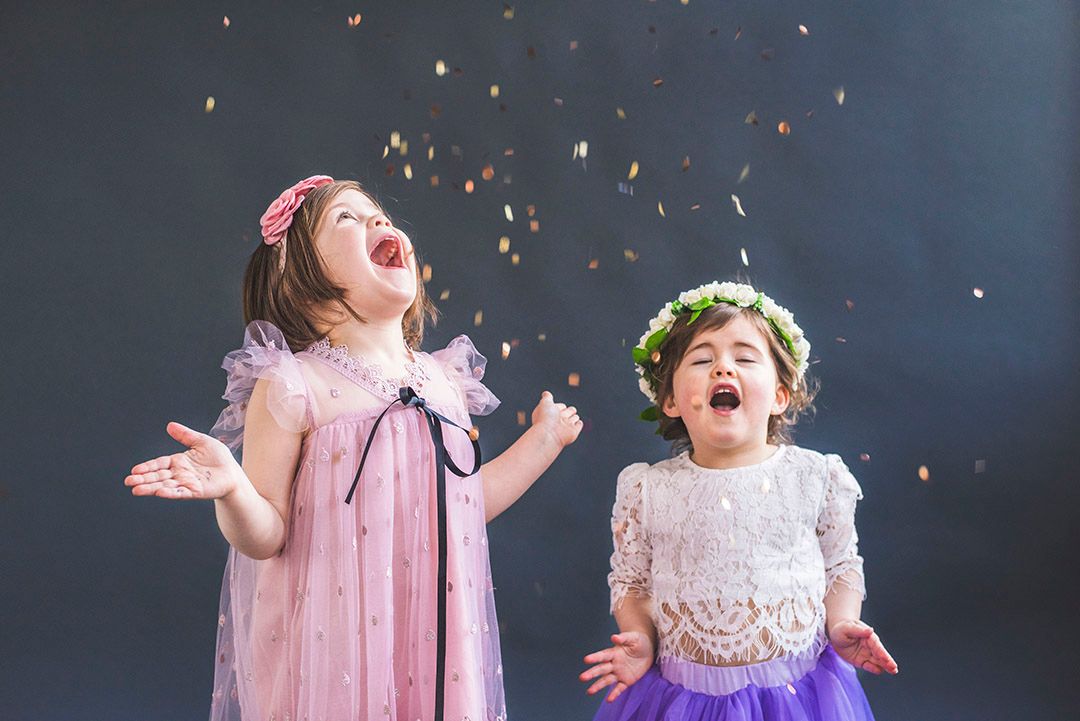 A Guest Blog about being a mum in business by Nicola James, founder of
Hi. I own a small business. I'm also a single mum to two little girls, a Geordie(ish), and all year Christmas Lover. I started Iris Dares designs, a feminist childrenswear brand in 2019, and I'm proud to say it's very much a passion project of mine. How did it begin?
I have very feminine daughters (3 and 5 years), strong willed, clever, thoughtful, kind and tenacious. I wanted them to dress in a certain way to reflect this, and I believed they should wear less traditionally 'feminine' and pink clothes and wear bold, bright, gender neutral clothes. My mother kept buying dress after dress and I kept putting them to the back of the wardrobe…then my eldest turned 2. I don't know your experience of 2-year olds but all of a sudden Isabelle wanted to dress for Isabelle. Goodbye dungarees and bright orange jumper, helllllo all things that have glitter, sparkle, are pink and have a unicorn. My mother was thrilled and immediately began her dress buying mission fiercely.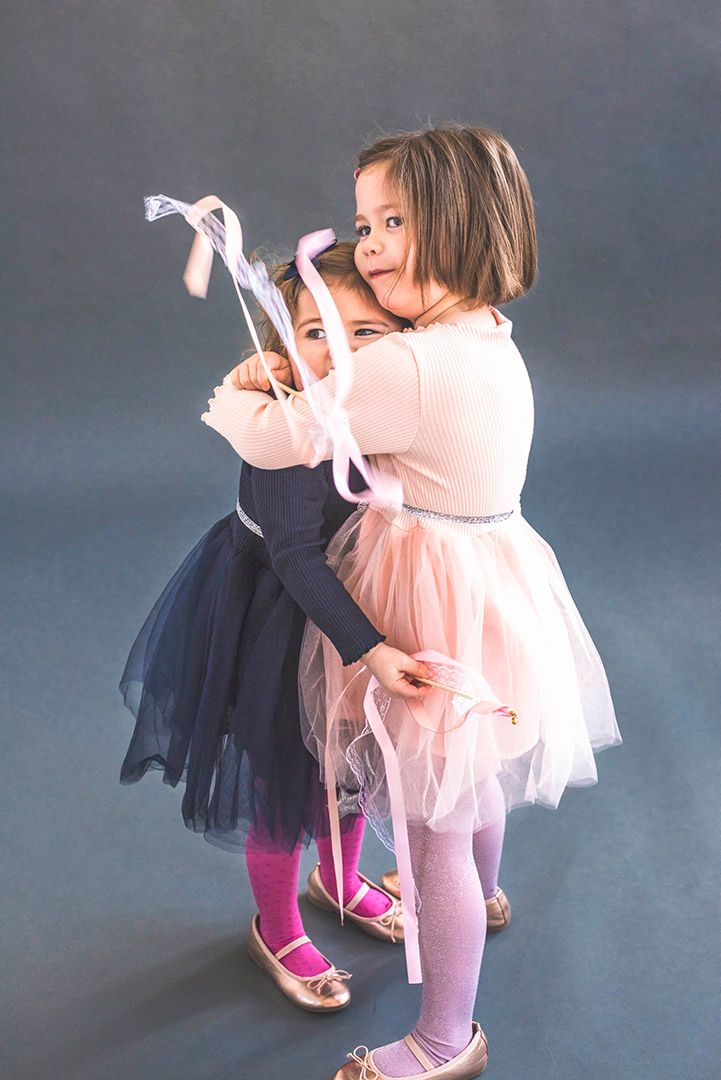 I was disappointed and felt somehow I had let her down. Was I not feminist enough for her? Was I not a good enough role model? Wait, what? What was I thinking? I had a light bulb moment – who CARES if they want to dress in pink? If they want to roll in glitter and ride unicorns all day long? That's THEM. Dressing in sparkles makes them happy, confident – and no less clever or strong. From this my mission became clear!
I wanted to get the message out there that femininity is a superpower – not a weakness, and why the hell should little girls be made to feel silly or delicate because they liked beautiful dresses (I have not met a delicate little girl yet!!). Why can't they climb a tree in tulle? Be a flower girl and stomp around a forest? I wanted my girls to be able to wear dresses for weddings with wellies, parties and playdates, summer holidays and supermarkets.
My idea developed to the point of I wanted to close down my old gifting business and pursue this for ALL girls, not just my own, and relaunch my business with a line of girl's dresses and the message that girls can kick ass in a dress. It's been a long journey. Being a mum and wanting to spend time and raise my children whilst also wanting to calve out a brand and begin a new business was daunting, and no easy task. Establishing a brand is tough. It takes money and time – and knowhow. I had a lot to learn, regarding the technical stuff like website maintenance but also social media management, financial issues, sourcing suppliers, material, seamstresses for our own brand dresses. How to be more visible. How to get customers.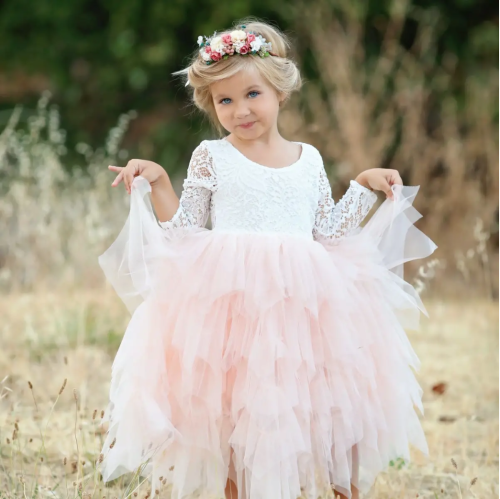 I didn't want to take time away from raising the kids, they are the most important thing in my life, and deserve 1-1 time. So I spent every nap, every second they were in nursery or school, every minute after they went to bed – on doing what I could and can to make the business a success. This is to varying degrees, I'm slowly building a good following, getting sales and getting to grips with SEO, but every day my 'to-do' list grows, and many things just don't get done. Running a small business really is a full-time job, and balls are dropped. It's also a shame I can't spend more time on it – because financially I have two children to provide for, and without a paying job I can't get 30 hours childcare. So it now looks like I'll be going back to work AND doing the business. Being a women in business is made harder because we don't 'just' do the business (which would be 24/7 if I let it!), I have the children, the house to take care of and bills to pay. Self-care can go by the way-side. I also do weekend markets a few times a month and that means no rest for the wicked!
On the plus side, I absolutely adore it. I am happy to spend hours researching new lines, discovering new ideas, tweaking the website, writing blogs about the business, interacting with customers. It's mine and I love it. I also want to show my girls that they will have to work hard to succeed in life, and that if they want to be entrepreneurs they can.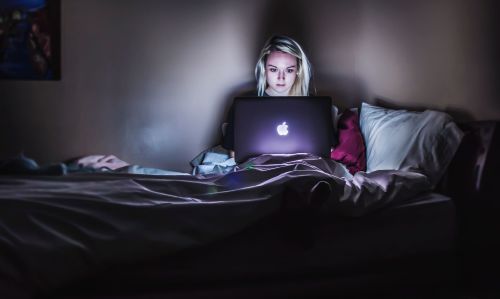 Meeting other female businesses and women in business has helped me tremendously. There is a real and supportive community of like-minded women working their butts off in their own businesses, with the same financial issues, with children, with other jobs to help supplement. I adore the lot of them, and the support they give just when you need it. I was lucky enough to find the Facebook group 'SEO Beautiful' which was instrumental in helping me develop. Not only do you get support – it also helps me understand my ideal client, how to use Google My Business, how to market myself and get myself SEEN. Pamela regularly sends me content inspiration for social media, and recently gave her time for advice and honest feedback which has spurned me on! There are other networking and supportive groups but I would highly recommend you join if you want to start or improve your own small business. Good luck!
I feel really confident moving forward – I love my message, what I stand for and the brand values. Pamela – high five for helping me with crafting my branding design!
..................................................
Nicola lives in the North East with her 2 little girls, 4 fish and 2 guinea pigs. She owns www.irisdaresdesigns.co.uk and continues to spread her message that girls CAN in a dress. She has featured in www.shecan365.co.uk and written guest blogs for www.thefemalelead.co.uk and www.thefeministshop.com.