Are you trying too hard as an entrepreneur?
Posted on
Are you trying too hard as an entrepreneur?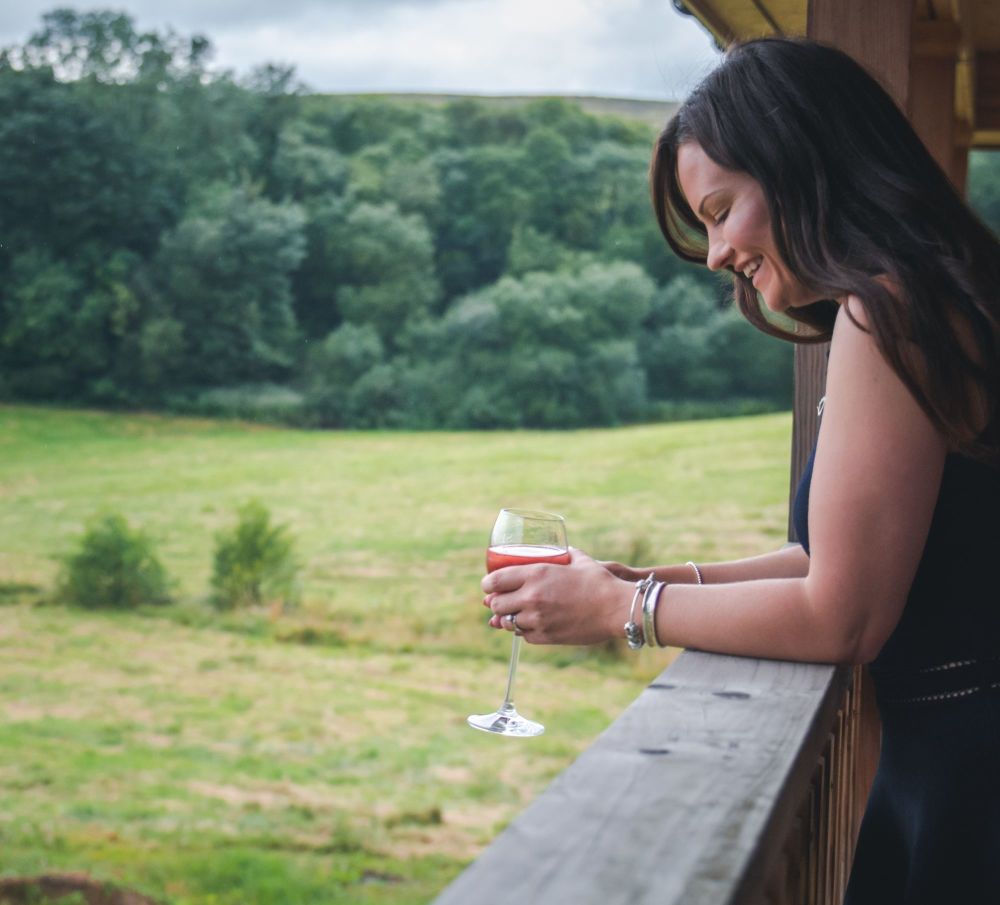 Well there is a question and a half. I mean, it's January after all - aren't we all trying to sort out our lives, our careers, our businesses, our bodies and more popular now our "self care" routines so that we can make 2020/this decade/this millennium - OUR TIME?
There is a reason that the third Monday in January is known as blue Monday and in my opinion it's because everyone has already tried too bloody hard and the pursuit of unsustainable and unplanned out goals comes crashing down.
I ended 2019 looking forward in the same vein as everyone - 2020 was going to be my year; I was planning to have it all and my business would be the go to for all entrepreneurs looking to level up with their
online visibility
. I would achieve this whilst looking like Elle Macpherson, reducing my carbon footprint and spending oodles of quality parent time with my delightful pre teen and her teenage sister-cousin. I painted the most gorgeous picture of 2020 and I was going to make it so. Except; no one seemed to add another 6 hours onto the clock when the dial turned into 2020!! Finding the time to serve all my incredible clients, manage my other businesses, walk the dogs, keep my family alive and put concealer under my eye bags is more than an uphill battle, it is like guerrilla warfare at times!
The problem is we have all become a bit preoccupied with perfect, and the internet has made us all believe we can be ultra rich entrepreneurs, fitness models and Mary Poppins... if we just "do this one thing" or "follow this secret". The reality is we are being manipulated so severely by highly curated social media feeds and sophisticated content plans that we do not see the actual work involved in being a master of one task, because we become so obsessed with thinking that it is possible to be the master of all.
It is possible to achieve amazing results in any area of your life that you focus on, and some are better than others at adding other tasks to this too; but don't be fooled by the woman (or man) that is promoting that they have it all. Anxiety driven insomnia is at an all time high (I suffer from this, and it is honestly debilitating) amongst those aged 25-50 and there is a huge link to this and the social media habits of the sufferers - and the show reel rarely tells the accurate behind the scenes story.
Whether your feed is full of seemingly beautiful, skinny, well coiffed "influencers" making you feel bad for wearing your go to joggers for the third day in a row, or it's the business competitor launching yet another amazing range or offer; the desire to keep up, show up and compete is driving some people to breaking point, and as a result they are making poor decisions across the board - which then adds to the spiralling crash of self esteem and sense of worth.
I've seen lots of business owners trying everything and anything to get their business seen in the last three weeks. New products, new services, new approaches to social media, new this, new that... and frankly it worries me. As an entrepreneur that has had a business fail I can see the warning signs where people are simply trying to boil the ocean in order to achieve goals - goals which they haven't made structured plans to achieve. I speak from experience where I kept adding to my product ranges and "launching" or "introducing" all the time and then pushing out sh*t tonnes of content in the hope that some of it will stick. Here's the reality - you are probably just confusing and overwhelming a whole load of other people who are also trying to navigate their way through a January that lasts 10 years in a calorie deficit, Veganuary, eco-friendly, cash poor toxic bubble. They are winging it just as much as you and would probably respond best to an approach that is less frantic and - dare I say it - needy.
Soooooo Pamela what should I be doing then I hear you cry at me? If you are the expert then tell me what I should be doing to be fully booked/ making sales/ looking like Sophia Loren? If you are right then tell me what I can do before I need to declare myself bankrupt/get a real job/ eat everything in the kitchen. The truth is I don't have the answer for everything, but I can share a few things:
Slow down and actually make a plan. Before you jump willy-nilly into having a million products or services in your ranges, think about the investment, the marketing and the sell-through rate and then make decisions on your offer once you are clear what your proposition is (there's a group called The Retail Hub that gives great advice on range planning if you are a product based business, and there are some amazing niche service groups on Facebook that help with service based providers).
Stop thinking that winging it is going to get you results. What normally happens instead is a bunch of credit card debt and sleepless nights. You need to put together a credible business plan.
Niche down. I know this sounds limiting but the reality is you can focus on one thing better than five - in a market where people have so much choice you need to be really clear about what problem you solve or desire you satisfy. Don't think that a million offers will cover all bases - it will just be confusing or inconsistent from a branding perspective.
Stop pushing content out on a wing and a prayer. Challenge yourself for a whole day to only go and seek out your ideal client on social media and like and comment on their posts. Find out what they are interested in and then you'll better inform yourself what to post to get engagement.
Stop punishing yourself. Whether it's enforced calorie restriction, dry January, run every day January, self-care every day - blah, blah, blah. These things are all part of billion dollar marketing engines that are designed to tie you into a wellness rollercoaster of feeling sh*t and spending money not to feel sh*t. I just wrote a blog on how you can incorporate self-care when you have no time and no cash on the Chetham Farm Retreat website - so if you are looking for easy wins this is the blog to read! If you are running a business, and keeping a family alive why not just give yourself a pat on the back (and a glass of wine and packet of crisps). Thanks to Fitness at the Farm and the incredible Leah who is helping me with this mindset shift I can make this comment - I previously would be one of the worst offenders of this.
The most important one. Don't listen to people. Even me. If what I've said doesn't resonate with you then all that's happened is you've wasted five minutes of your life reading a slightly ranty blog. We are all too busy "listening" to people we think we should be listening too. All the people with the secret formulas, and the tonnes of value to add, and the "proven methods" to success. There is no one way to success (although there are fundamentals which often get overlooked for all the other more sexy hype) so don't believe the bikini-clad nomadic entrepreneur that can promise you a 7 figure salary in 6 months. That photo took like a gazillion takes to get right and she was starving as f*ck when it was taken.
Shock horror, I haven't given you a proven method, a secret to success or even a checklist for exponential growth. I haven't tried to sell you anything goddamn it - I need to go back to my gurus and sort my self out as I should have been ending this post with some life changing blueprint for a 7 figure lifestyle which you can buy for the bargain price of $597 (worth over $10,000 but I feel like giving back).
Instead I'm ending this post with asking you to take a minute, reflect, review and before you make another decision about your business or your life, and think about it. What will it do for you? What will it serve?
.......
Pamela Rae-Welsh is an entrepreneur specialising in providing a big business toolkit to small business owners to help develop their online presence. She is also a Mum, an Auntie and a terrible insomniac who is also just winging it sometimes...