Guest Blog - Is Data Science worth consideration as a small business?
Posted on
Is Data Science worth consideration as a small business?
Guest blog by Paul Matthews, Freelance Tech Writer
What is Big Data?
Big Data is the term given to the collection of and analysis of massive amounts of data sets to produce trend analysis, patterns of activity and behavour, and human interaction. Big businesses have been using Big Data for years, and in this guest blog post by tech writer Paul Matthews he explores the value of big data for small businesses, and whether it really is worth your consideration...
Data Science is a complex topic - often overlooked by small business...
If there's a term which has been heavily considered by a lot of businesses in 2019, that'd definitely be data science. The usage of machine learning-oriented features in order to gather, process and store data (of any form) has deeply developed compared to its humble beginnings in 2015 and we can safely say that data scientists have really paved the way in building a business-friendly technological approach. With this being said, is data science worth for small businesses, or is it purely an enterprise-related matter?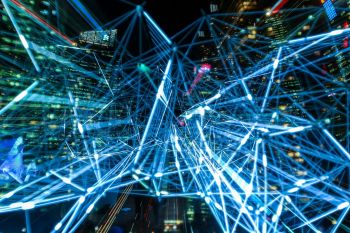 Data science for business mainly connects to marketing and lead generation: being able to process users' behaviours and individual preferences, connecting a keyword to a user, (for example) has been extremely popular within triple-A companies like Amazon, who indeed used these "data points" as a starting point for their retargeting ads.
Amazon use big data to help with re-targeting their ads...
The term "data" in data science doesn't refer to just big data and numerical values, but also to surveys, access log files (who have become extremely popular within SEO) and other minor forms of data. Once gathered, this data can be processed and included in a variety of architectures: from CRM, to quickly and precisely process leads to eCommerce CMS like Shopify which are heavily relying on retargeting ads. Marketing automation has almost become the "second step" within data science.
Examples of big data that are useful for small businesses:
Sales trends
Visitor statistics (cookie analysis)
Surveys
Access log files
Customer data (like volume of complaints for example)
Geographic data
Event data
Time series data (like intervals for example - how often someone does something)
This list is not exhaustive but gives you an indication...
What is data in 2020 and how can a small business use it?
As mentioned, briefly, above, there are many different types of data and, in 2020, it's very safe to say that they will all be used regardless of the business' size. For example: if you run a small digital marketing agency, chances that you're monitoring your site's traffic with Google Analytics are pretty high. Analytics, being a web application, relies on an API to work and, therefore, if you're savvy enough, you will be able to analyse the data which is being gathered separately from the actual application. This is a major breaking point in favour of developing a data-oriented strategy for small businesses, as it gives precise inputs on how users are behaving on your site. Another example will be related to analysing server files, in particular access log files, which, when processed, could give you a precise insight on how crawlers are behaving on your site. A mandatory consideration if you want to be successful from an SEO perspective and are technically savvy.
Is data science too expensive or out of reach for small business?
What's keeping small businesses away from data science is, most of the times, the idea that running any form of data science campaign will cost a fortune. Stating that data science has become "cheap" is definitely not correct, but it's 100% true that basic data science (especially following the examples mentioned above) has become more accessible for small businesses. In 2020, you don't need a full stack Python developer and 4 analysts to approach data management and its subsequent applications within marketing. For example, there are web personalization tools (which gather, store and process cookies and more) for Shopify which are starting from as little as £99 p/month. Although this is still not accessible for micro start-ups it is more affordable than you would think...
So is data science worth considering for a small business?
Not only is data science as a whole extremely worth considering for a small business, it will become almost mandatory in 2020, given how "consumer market-ready" this marketing and technology approach is becoming. Approaching data science doesn't mean running a big team of Python engineers, as said above, but simply relies on analysing the data which is at your disposal. A bright example? A commercial property auctions firm was able to increase its ad revenue (both PPC and retargeting) by over 57.6% by optimising their audiences following cookies analysis. Pretty extreme right?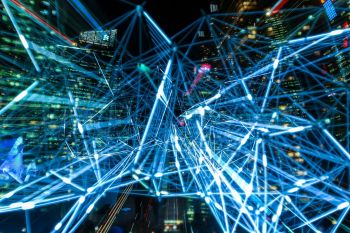 .......................................
Paul Matthews is a Manchester-based business and tech writer who writes in order to better inform business owners on how to run a successful business. You can usually find him at the local library or browsing Forbes' latest pieces.
Worsley Creative is a Manchester based SEO specialist studio which supports busy entrepreneurs with getting their businesses seen online. The Founder and Director Pamela is passionate about providing small businesses with the platform for operating at the top of their field through stylish brand identities, web design and digital marketing campaigns. Keen to support other advocates of small business, Worsley Creative regularly look to collaborate with bloggers, writers and analysts that look to break through the jargon and make information accessible to start ups and those businesses looking to level up.