A year in review - visibility, building a brand and that ending...
Posted on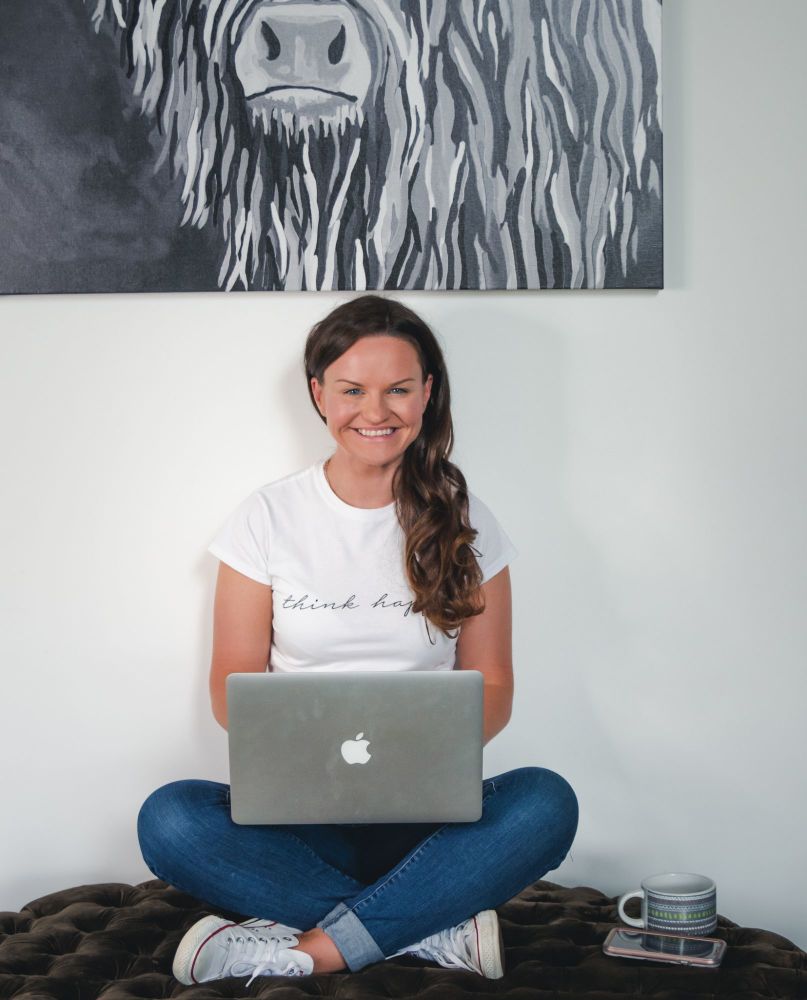 A year in review - visibility, building a brand and that ending...
2019 oh boy have you been a whirlwind of a year! If anyone would have asked me how the year was going to take shape I would have told them to shut the front door... there is no way I could have foreseen some of the experiences I have been able to enjoy and the people I've been able to meet along the way.
As you probably know by now I do love a list - so here are my top ten highlights of 2019:
Worsley Creative became a brand. The Worsley brand was already well established before 2019 but as a luxury gin brand as opposed to a group of businesses with an ethos of delivering without compromise, but over the course of the year I have worked hard to form a structure and strategy which has Worsley Creative firmly established as a creative studio for ambitious entrepreneurs looking to design and drive their online visibility. I owe a huge debt of gratitude to Ned, the owner and founder of the extra special Worsley Gin. Not just for lending me a logo but for the commitment he has shown to my business as well as his own. I'm lucky to have such brilliant friends.
I nailed my niche, and I established SEO Beautiful. When my friend Kate from BrambleSky said I should start a group to help people with their SEO "and stuff" as she calls it, I didn't know if and how it would work. I liked the idea however and took the plunge, establishing the membership group for online visibility back in May this year. Just over 6 months later and what an incredible community both the privilege and the free group have become - with just over 500 members between them the camaraderie and support that everyone gives in the group is nothing short of phenomenal. I love seeing the lightbulb moments, the banter between members and most of all the results when people implement the visibility tools. The groups are a big part of my 2020 strategy and I can't wait to lead them, with more exciting developments on the way. A huge shoutout to Aislinn Marek for joining me on the crazy journey of turning a group that's purely about SEO into a full on entrepreneur resource - launching the Mindset Series was one of the best decisions we've made for the group!
I learnt about PR and how to pitch it properly, genuinely and authentically for my clients. I've got massively frustrated with the whole concept and how cloak and dagger it can be (and how many charlatans there are out there) but I'm so pleased that I have secured coverage on the BBC, the Manchester Evening News, Woman's Own, the Sun and local publications as a result of pitching, press releases and basically being dogged about getting results. I'm excited to build on this in 2020 and generate more positive PR for my clients.
I experienced disappointment like I had never known before. I watched the final episode of Game of Thrones!! What an anti-climax. All that effort and he just goes back to the wall. Terrible waste. It would have been better to keep the mother of dragons alive and give her new beasts to play with.
I got visible. I started networking, putting myself out there, volunteering to speak and doing the dreaded Facebook lives. I joined Lisa Johnson's female entrepreneur group and to be honest I've never looked back. It's so refreshing to be in a group where being driven, direct and holding people to account are attributes which are celebrated rather than vilified. A woman being successful and not being branded lucky or a dragon - now there's a concept! I've also managed to make some really strong connections through getting more visible - and I'm really looking forward to how these can develop even further in 2020. The best part of getting visible has been the life long friends I'vee made as a result of getting out there - I won't list a long list of names but you know who you are and I'm so grateful to have you come into my life! I do need to shout out to two special women - Mandy Worsley who runs the stunning Chetham Farm Retreat and Jo Bishop Photography - not only did they make my branding photoshoot come to life this year, they became amazing friends and cheerleaders for me - and I want to say a huge thank you!
I broke myself. Well, nearly at least. I now know I have an issue with saying no - and it is something I need to work on in 2020. I'm looking at establishing healthy boundaries and getting some balance into all of the components of my very busy life in the next year!
I got really busy which is great!! I've been able to work with some fab entrepreneurs this year and it is a privilege to be chosen to help them on their business journey as they develop their online presence. There are some really strong brands being developed with the likes of Iris Dares - fun and funky feminine fashion, and businesses levelling up like Melanie Scott Cake Design which I'm looking forward to launching in 2020. I've been able to create stylish websites for innovative start ups and the likes of urban hairdressers Versus Hair Team amongst others and there are lots more designs to launch very soon!
My family are my world. This year there has been house moves, marriages, big birthdays, big anniversaries and big sporting achievements. There has been family holidays and new puppy arrivals and so much laughter, tears and stress that it is all now just a lovely blurry mess. I didn't do the perfect Christmas this year, I didn't achieve my health goals at all. I did realise however how much I love my family and how precious and short our time is with them. My biggest goal for 2020 is to focus on this area and be more present for my loved ones.
Rocketman was literally the best movie I have watched all year. Who knew I even knew so many Elton John songs?! I loved it, and could watch it over and over again. I also discovered a cinema that serves decent wine in an actual wine glass. It's a revelation!
One of the biggest highlights of my year has been the journey to believing in myself. I can and do produce amazing results for my clients and I genuinely want to help people to unlock the success that I know is inside them. This is my mission for 2020, and I can't wait to get stuck in!
What are your highlights for 2019 and what are you looking forward to achieving in 2020?
Pamela Rae-Welsh holds a degree in Mangement and Business Administration and has over 20 years experience in operations, sales, marketing and creative design. Passionate about supporting entrepreneurs with their online visibility and taking their brand messaging to the next level, Pamela leads an online SEO specialist community and has helped over 100 businesses with improving their website ranking.