Do you really need an SEO company to get your website ranking? Debunking some myths...
Posted on
Do you really need an SEO company to get your website ranking?
Debunking some myths...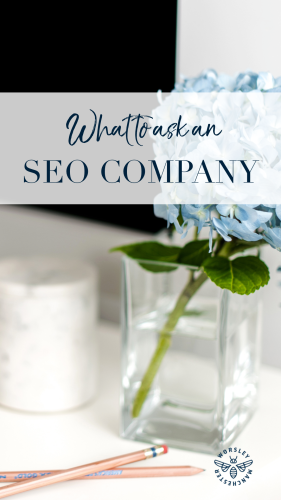 Lately I've been getting a real bee in my bonnet about SEO. Getting your website ranking in the search engine results pages (SERPS if you like a bit of jargon) is like the holy grail of visibility goals; and it's just as mystical! We all want our businesses to be seen by our ideal customers, but why do Google make it so goddamn hard, and why do SEO companies charge so much when you can't always see the results?
Why do Google make it so hard to rank my website?
Well the first part, why do Google make it so hard to rank can be answered with a relatively straightforward answer - competition. With a new website being designed, built and launched somewhere in the world every 8 minutes, and over 6 billion internet searches being conducted every day; Google need a system in which to organise and prioritise its search results shown to its users, and that's where ranking factors and algorithms come in.
We need to remember that Google's core purpose is to facilitate information access across the globe (check out their core values here - they are actually interesting to read!) and provide relevant, timely and accurate information to search terms using their unique PageRank system. They have to crawl through literally billions of items of content and determine which is more valuable to the user - it's no easy task!
So when you are thinking that the Google bots may be against you, maybe try thinking differently; am I doing enough to help Google recognise my pages amid all of the competition?
I'll just leave that one there for you to think about...
Is SEO really so difficult?
There are a couple of things to discuss with this question!
On the one hand - Yes! SEO is difficult because you are constantly competing against new content being released on the internet. Depending on how saturated your market is and how big the players are, your website can be competing against businesses which employ full teams responsible for link building, content production and website management. If you are a micro or small business that manages your website yourself and you want to compete with that, then yes you are going to find it difficult. The internet is a constantly moving feast and you are never fully optimised for anything more than the minute, hour or day that you last updated your content (this again depends on the saturation of your market however). That is not to say that you cannot compete, and we will look at how later in this post, but it's important to recognise what you are up against. However...
On the other hand, No! At the heart of what Google are looking to achieve as mentioned before is to give users access to the highest quality content that is fit for purpose. With this in mind, if you put your end user at the heart of your decisions when it comes to designing and crafting your website, and you make your content answer relevant search terms, then you have every chance of ranking if you also combine this with a linking strategy that will endorse said content.
What is a linking strategy?
The World Wide Web is made up of a gazillion links and Google uses those links in a type of "voting" system to effectively determine how important or valid content is. The more links pointing into and out of your content the more votes you have in really simplistic terms. It's yet another thing that makes small businesses think that SEO is difficult because it is yet another thing to be chasing... "How do I get backlinks, where can I find access to sites who will backlink" etc etc. It's a bit like asking your Nan to share your business on social media - it can feel awkward and you fear rejection (even poor Nan doesn't want to share your content all of the time bless her).
So in summary so far:
The web is saturated with information and therefore needs an algorithm to determine the priority of how content is shown
Google's core purpose is to show relevant, timely and accurate information to its users
Google uses a voting system via crawling links to establish the authority of content amongst other ranking factors
SEO is a moving feast and you are never optimised beyond the moment you last updated your content (depending on how saturated your market is)
There is a lot to understand with SEO, but it doesn't have to be difficult.
So this brings us nicely onto the topic of SEO companies and whether you need one for your business.
Do I need an SEO company to manage my online visibility?
Taking into account all of the discussion above, there is definitely a place for SEO support just like there is for outsourcing any element of your business that you either don't want to manage or don't have the skills to do. If you don't want to manage your own accounts or have no clue how to then you wouldn't think twice about outsourcing it. The issue with outsourcing SEO is that the work that goes into website ranking is arguably less tangible and SEO companies have done a marvellous job of shrouding the industry into some sort of dark art. This makes it easy to be ripped off; and there are some real charlatans out there!
So what should I be looking for in an SEO company if I want to outsource it?
One word. Transparency. The lack of transparency in the SEO world is really disappointing in general. For big businesses that either have internal teams or can outsource with huge budgets, you can see reports with incredible trajectories and results. For small and micro businesses that use small and local SEO companies the transparency is often poor, with some really preying on the fact that hard working business owners "don't get it" and will take their money and effectively do diddly squat with it.
I'm approached by business owners frequently asking me how much should I be paying and what should I be seeing for my investment, and when I ask them what they are getting for their hard earned money, it is often not a lot. They often tell me that they've worked with one of three types:
The one off optimisers. These guys generally send a whole bunch of speculative emails with loaded statements like "I've seen a number of enhancements that can be made to your site and technical issues which need addressing". For £xxx they will "fix" all of your SEO "issues" and you will magically fly up the ranks. These guys are not SEO specialists and they do not have your ranking interests at heart. They may check for broken links, add a few alt tags and a favicon to your site, but they will not fundamentally optimise your site to rank for your keywords.
The retainer drainers. These lovely bods like to take your money on a monthly basis and be your retained "website managers". For your £xxx every month they will "monitor" your content and invest in link building. They rarely produce a report that you couldn't produce yourself via Google Search Console and they rely on the fact that you don't really understand the "tech" to keep their monthly stipend coming in.
The Fiverr freelancer. Typically these guys know their stuff, but whether they know it in your language is another thing. I've seen some horrendous attempts to "optimise" sites which have actually come from a basis of truth - these guys understand keyword placement and the importance of content; but sometimes it's so badly constructed for spelling, punctuation and grammar that you could literally laugh out loud. These people per hour guys are often cheaper which can be tempting when you are budget constrained; however they are not always online when you are which makes communication difficult; and can make you feel like you don't know why you bothered
Now I am not here to admonish all SEO companies because there are some amazing practitioners out there that work with their clients to produce genuine, sustained ranking improvements. They partner with their client, and work together with them to produce a content and link building strategy that is worked on collaboratively. These companies are the ones that will produce you with a monthly report which demonstrates progress and will encourage active communications regarding content on a regular basis.
With this in mind, here are a few things to think about if you are looking to choose an SEO company to support with your online visibility and the questions you may want to ask them:
Questions to ask when choosing an SEO company:
What software and tools do they use for analysis and issue detection. Genuine companies will rush Semrush or similar. Not so good companies will be vague about this and say they use "various"
Ask for references rather than testimonials. If they have current businesses they are working with then they should be able to provide you with this.
Be clear around your goals. SEO companies can get you to the top of google for "niche keywords" but those keywords may never be searched for!! A great company will sit down and do a consultation on your goals and what is realistic for your market (and they should have good data to look at to support this)
Ask them what they do to achieve the SEO results - content, configuration and data optimisation should be included. Some companies will only focus on one of these areas which will not get you great results.
What if I want to do my SEO myself?
Managing your own SEO is entirely possible if you are willing to put the time and effort into it. It is like anything you put your focus on with your business, if you learn and hone your skills on it then it will benefit your business!
The problem always comes when human nature kicks in. As humans we are programmed to put survival at the core of our decision making. I won't go off on a tangent here to talk about a load of psychology but we are programmed to keep ourselves safe - and because SEO has been painted to be a mystical dark art, people are fearful that they will break something if they try to take on SEO themselves! They are put off from talking about it, learning about it and doing anything about it as they don't trust they will see results.
As SEO is a slower burn than social media management you don't get the instant gratification that you do when you put up a pretty Instagram post or when you share a funny meme on Facebook. For these reasons people leave SEO as something on the to do list that constantly gets carried over. The reality is though that you can learn it yourself and you can take control to make improvements.
What can I do to manage my own SEO?
Managing your own SEO can be really rewarding when you start to see the results! When you see yourself creeping up the rankings and your impressions and clicks rising it can become addictive even (ok maybe that's just me, but I do love this stuff). The biggest consideration for managing your own SEO is to create an online visibility plan that encompasses all of your digital footprint. This includes your social media as well as your website content.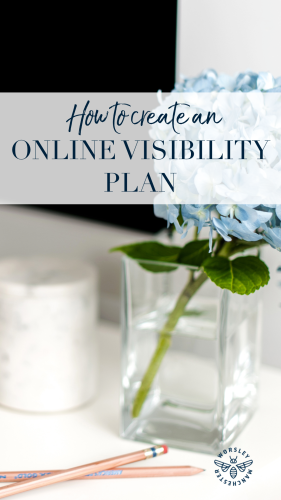 How to create an online visibility plan:
Audit. Being able to understand your websites performance is key to being able to make improvements. Your visibility plan should have regular audits incorporated.
Time. No plan is ever going to work unless you allocate time to it, and no plan is going to work unless you give it time to work. Reaching out for backlinks and creating content take time and you need to factor in how much time you are going to invest in your website over the period you are planning for.
Content. You need to have a firm idea of what content you are going to be publishing and when. It does not have to be detailed to the point where you've written the actual words, but having an outline of content is important because it then allows you to target links. Which leads to...
Link strategy. Researching and creating a targeted link strategy that will add endorsement to your content is absolutely key to making ranking improvements. Knowing who and what you are going to target is important.
Review. Producing your own daily, weekly or monthly report that allows you to track your progress and make amendments is really key to any good online visibility plan.
Now I haven't gone into a lot of technical or jargon rich detail around things like domain authority and the like, simply because I don't want you to become disengaged with the process. There are of course advanced techniques and factors which are important, however the purpose of this article is to open up the world of SEO and get you thinking differently about how and why your website ranks where it does, and whether you need an SEO company to be running it for you.
In 2020 I'm on a mission to support as many entrepreneurs as possible with their online visibility; and help to upskill businesses with techniques to become more aware of SEO and how it works and take control themselves. I'm launching a series of workshops which are designed to equip you with the skills to kickstart your own SEO and get you real ranking results. The first workshop kicks off in Manchester this January, and there are still a few tickets left if you want to bag one and start 2020 off with an SEO bang! I also have a private membership group which really champions the self management movement - for just £10 a month you get access to daily tips, tutorials and resources to tackle your own online visibility. Get in now for just £5 before the price rises to the £10...
................
Pamela Rae-Welsh is a leading online visibility strategist who founded Worsley Creative Services in 2018. Based in Manchester and Oxford, Pamela specialises in SEO and CRO as well as web design and brand management. Pamela is a passionate supporter of small businesses looking to level up in their industry, and has helped over 100 businesses with their online visibility and brand story telling.