Top tips for driving traffic to your website from Pinterest in 2020
Posted on
Top tips for driving traffic to your website from Pinterest in 2020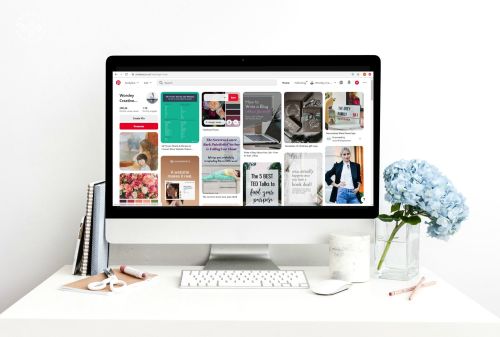 Pinterest
has literally become the new google. People are as much inclined to search through the galleries of Pinterest as they are google when they are looking for inspiration on a product or service - and this represents a huge opportunity for small businesses. We all want to drive traffic to increase our sales don't we? Well Pinterest could be the answer...
Below are my top tips for driving traffic to your website from Pinterest, but before I share them, there are a few important factors to consider - let's call them housekeeping!
3 Top Tips for Pinterest in 2020:
Your branding. It is important that you appeal to your ideal client with a branding style that they can relate to, that they will like and that will engender trust. Home made logos, badly constructed graphics and a lack of consistency across platforms will not cut it for the visually driven searchers of Pinterest.
Your website. It's one thing driving traffic to your site from Pinterest but your website needs to then convert them. Visual consistency, with a clear call to action and easy and friendly shopping experience are essential if you are going to maximise your CRO (conversion rate optimisation).
Commitment. Like with any platform that gives you an opportunity for online visibility, Pinterest needs you to invest time and effort to make it a success. 37% of my website traffic is from Pinterest, and I average roughly 300k views a month (nowhere near some of the pros but I'm working on it). I invest roughly 30-45 minutes a day into Pinterest as part of my online visibility strategy. Moral of the story - you can't just pin and go, you'll need to stick around.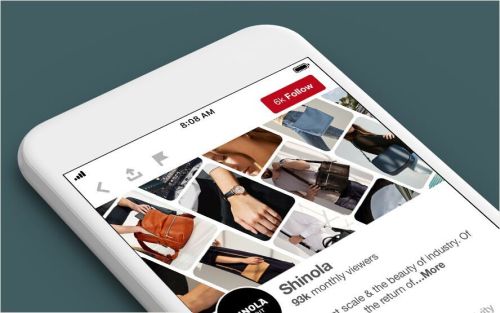 With those caveats in mind, here are my top five tips for driving traffic to your website via Pinterest for 2020:
Use the 50/50 rule. You do not want to be a Spammy Pammy and only pin your own content. Research the topics that your ideal client will ALSO be searching for as well as yours and create boards for those topics and pin for them. What I did - most small business owners dream of holidays - so I have a travel board and pin to it regularly. A lot of my clients are also wedding suppliers so I pin inspiration for this topic as well. Why do this? This will get you impressions from people who are not necessarily searching for your business topic, making you more discoverable by chance. It also builds a rounded profile - building the know, like and trust factor.
Write great descriptions for your pins using long tail keywords. You don't need to use hashtags with Pinterest if you have killer descriptions. In 2020 people will use Pinterest even more with search terms like "how to get..." and "the best xxx for xxx" so make sure you use long descriptions in your pin titles. What I did - I made lots of my titles/descriptions have 2020 in them somewhere. Why do this? Because people are looking to get ahead, and because they think it's new. New information is addictive to users!
Use Rich Pins. Rich pins show on your feed with your business name in bold and the original board they were pinned to and are deemed to have more authority than normal pins. Here's a great article on how to get rich pins. This is one on my to do list as well (see I'm not perfect - I'm on a journey with this too!)

Join Group Boards. Group boards allow you to collaborate and increase your reach within your niche. The important thing to remember with group boards is to proceed in line with your own reach. Don't try to join a board with millions of reach and followers because you are unlikely to be accepted (a bit like using an Instagram hashtag that has millions of uses like #love for example). What I did - I literally searched on Pinterest for group boards and then requested to join relevant ones. This has massively increased my reach and my traffic to my pages. Why do this? This literally allows you to piggy bck off of others and also get inspiration for your content and pins.
Send them to the right link. This is so important. Pinterest users are more engaged to buy, BUT they are also more choosy, and they are literally spoilt for choice. If they decide to click through on your pin then you need to make sure they go direct to your product, service or relevant content. I see way too often (and I've been guilty of this in the past) just sending people to your home page. This is a huge No-No for a number of reasons. One it's lazy - your user should not have to navigate themselves through your website to get to the content you promised them in the pin (and they won't bother anyway) and two the likelihood they will just click back and bounce away from your site is high - which affects your session time and bounce rate on your site which will affect your website ranking with google (now take a breath after that sentence ha!). Make sure you give a compelling reason to the user to stay on your site.
Bonus tip for Pinterest in 2020 - Story Pins. These allow you to post up to 20 pictures in one pin, which gives you an opportunity to tell a brand story that can really build a relationship with users.
What I did
- I have built story pins which show the development of a brand or logo design, and I've told stories of collections of tips. This has driven traffic to my site because my followers and potential customers have been able to see the journey and get value. That's the kicker you see - be useful. I sound like a parrot the amount I repeat this, but you need to solve a problem or satisfy a desire with your product or service. If you don't do this then you won't make sales. Telling your brand story is a key marketing trend for 2020 (see my previous blog post about this
here
) and if you don't focus on niching down and telling the right story to your ideal client, then you won't make sales.
Have you got Pinterest firmly in your marketing strategy for 2020, or are you sticking with your traditional social media channels?