Guest Blog - Practical mindset tricks to manage turbulence in business...
Posted on
Practical mindset tricks to manage turbulence like a boss - A guest blog by Frederike Rhodes.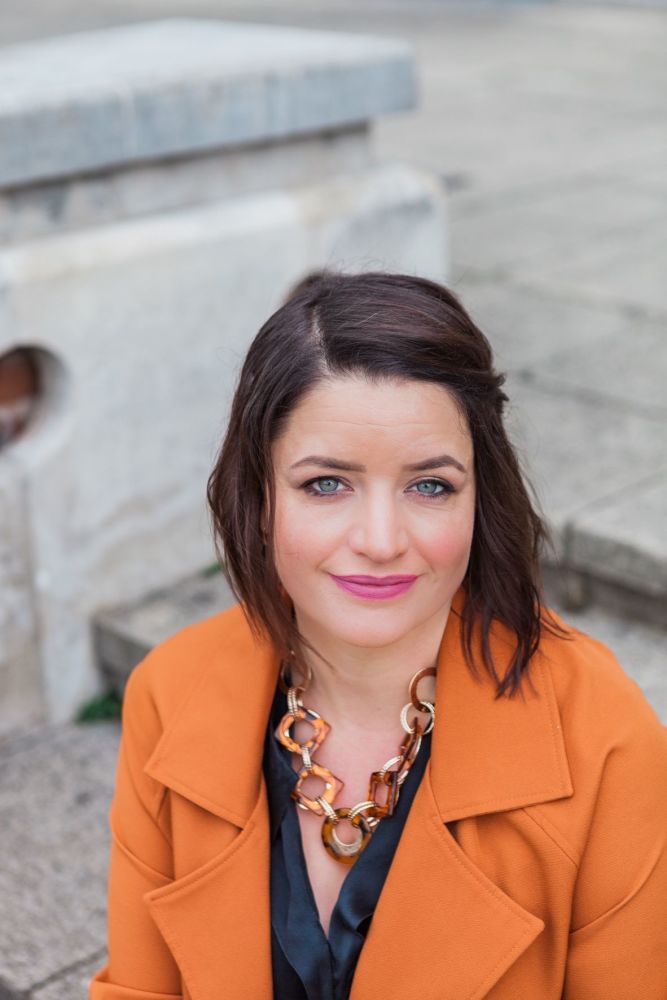 Managing turbulence is a key skill in this world of neverending change. I spent over 15 years managing large-scale projects with thousands of stakeholders and would be a multi-millionaire if I got a pound for every time someone said to me: "Oh yes, I'll tackle that as soon as things have calmed down a bit."
But do they ever?
Certainly not for me and I'd bet my non-existent millions that they don't for you either.
Instead, we're battling with an onslaught of changes from regularly changing jobs, having children, reporting to different managers, building relationships with clients all over the world, new technological advances and the expectations of constant connectivity that come with it.
It's the uncertainty that we struggle with: We want to avoid risks, so ideally make decisions once we feel we have all the information to run through every possible scenario and weigh up the options. When having all the information is not only near-impossible but also only true for one moment in time.
We have to learn to let go and trust - a concept previously reserved for the spiritually minded, it has to become the new norm. Planning and the perceived stability and certainty that comes with it will become a thing of the past.
That's a difficult truth to accept for a practical person like me. I want to make things happen and I love processes and systems. I'm not one for sitting back and waiting, so I had to come up with as many practical ways to stay in control as possible, which I'm sharing with you below:
1. Accept responsibility for your life
A common belief that is expressed with increased frequency is that we don't like change. We use it as armour: "It's not my fault! This is hard. No one likes change."
Not true.
I know that most of us don't mind change as long as we are in control. We want to be able to influence our destiny.
Are you happy and are you working on your dream life? Perfect - I'm so proud of you. Are you feeling low or stressed? Make a change. Don't overthink, but take the first step and see how it makes you feel. Then take the next step or adjust the course as needed.
We have a tendency to over analyse. We're looking at all the information, making lists of pro's and con's, playing through all the scenarios, asking our family and friends for advice and opinions.
However, we were usually thrown in the deep end and had to trust our skills and gut in those moments that shaped us the most or that were our biggest success stories. Learn to trust yourself: your gut and your heart have you covered if you allow them to and if your head would just shut up for a moment. It takes practice, but you will get there.
An important aspect is to think about your personal brand - how you want to develop your brand as a person and your business branding so that they are reflective of the person you are and the business you want to have.
2. Have your vision right, left and centre
Knowing exactly what you want your life to look and feel like will make such a difference: your dream will be your guidepost.
It supports your decision making by making it easier for you to say yes or no to opportunities by asking yourself whether something will bring you closer to your dream or not.
And dreams rarely come true overnight and it's this constant movie running through your head that will keep you going when you are tired and feel overwhelmed, through the tough times and we all know there can be lots of those in entrepreneurship.
Finally, it provides purpose and meaning to what you do. It's the thing that gets you up in the morning. It's the one constant in a constantly changing environment where no decision is right or wrong per se.
BUT we're running at such a pace when managing turbulence that some things can easily be forgotten, so make sure you have inspiration and reminders in as many places as possible:
Have your vision board as a screensaver on your phone and as your desktop background on your laptop,

Use coffee mugs with inspirational quotes on it, and

Wear jewellery with motivational phrases (e.g. "She believed she could, so she did!") Lisa Johnson, the successful business coach and entrepreneur has just released a range of empowering jewellery for example.
These are just a few examples and they don't work for everyone, but they certainly won't do any harm either, so give it a try.
3. Create success habits
With success habits I mean all the elements in your routine that (a) either give you time to breathe and think or (b) gear you up to take action. The journey to success is a constant balancing of these two: Headspace and action, thinking and doing, dreaming and creating.
Morning routines
Apparently, morning routines are the bomb. If you don't already get up at 5 am every day anyway, that is. Every successful entrepreneur, sports star and guru talks about getting up in the early hours and spending the extra time setting themselves up for success.
And while I completely get and love the idea of a morning routine, I already get up at 5 am most days and will not in a million years get up at 4 am. No way. BUT I do want to set myself up for success and start my day right, so what can we do without losing too much sleep?
For one, plan your day the night before, so you know what's coming and don't stress as soon as you wake up trying to remember everything you wanted to do.
Secondly, spend at least 30 minutes as early in the day as possible on your most important task or project. Whether it's your side hustle before you head to work or creating content for the online course before you start to see clients, focusing on what's important will make you feel much more accomplished.
Decisions
Decisions take time and headspace. A decision not yet made will always create noise in your mind and will be distracting.
Removing as many decision points from your day as possible by either planning ahead, standardising processes, creating routines and checklists or even by practising making quick decisions will make all the difference.
Note-taking
I'm not just saying this because I'm obsessed with stationary, but you have to carry a notebook everywhere and write down anything that pops into your head. I always have ideas, things I need to do and new plans - inspired by everything that happens around me. I always used to think I'd remember later. Which I did. Usually, when I wake up at 1:57 am. Of course, I'd forget again by morning.
Get into the habit of writing everything down. You can organise it later - maybe schedule an hour each Friday or Saturday morning or Sunday evening to organise it and add it to your various lists. Not having to desperately try and remember 846 things will help you focus on and deal with everything else that happens.
4. Do a risk analysis for your goals
As with any major undertaking, there will be challenges to overcome and bullets to dodge. It's not meant to be easy or anyone would do it - always remember that. The good news is that you can manage anything practical, but the biggest risks to your dream not coming true is your mindset.
I'm sure you have the same limiting beliefs that I have battled with for years and still do at times. That I'm not good/experienced/worthy enough to do this. That no one would buy from me. That I don't have enough time, that I'm too old/young, that it's all been done before.
Name and shame your excuses and find ways to avoid them or deal with them when they do come up. Just like you would create a contingency plan for your business.
We know our own minds well and on good days, we can roll our eyes at the thoughts that come up consistently. Now, it's time to think practical and prepare so you know exactly what to do when those excuses and limiting beliefs make an appearance.
5. Put accountability in place
Lastly, nothing is more effective than surrounding you with others that are in the same or similar situations and that want you to succeed.
Especially as entrepreneurs, this can be tough, because our family and friends would much prefer if we stayed just as we are and can't always support us in the right way. They want us to be safe and not get hurt, but it's important for there to be people in your life that will push you and hold you accountable.
There are a number of groups on Facebook with entrepreneurs, solopreneurs or mompreneurs as well as local networking groups that will give you access to your peers. Accountability is so important - there are always people asking for buddies that will jump on calls with them regularly.
_________________________
Frederike Harms is an executive systems strategist and coach, helping successful coaches implement growth-enabling systems and solutions. Frederike brings her signature forward-thinking approach and 15 years of experience working on global, multi-million-dollar projects for companies like Unilever, Mercedes, and Starbucks. She believes in systems, strategy and processes to grow a business while working less. She applies her solution-focused and practical mindset and strategy to anything from the law of attraction to outsourcing. She holds a Masters in Science in Business Psychology and a degree in International Business. She lives on the south coast of the UK with her partner and her dog, Shadie.

Get her free workbook with 7 steps to managing your dream like a project for more detail and advice.
__________________________________
Worsley Creative Services are a boutique online visibility service based in Manchester, specialising in brand styling and web design. Being a Manchester SEO specialist, Pamela has been able to help entrepreneurs to find stylish solutions for their brands and develop their online presence to support their growth goals - with digital marketing and general consultancy services.