What credibility means to a brand - and your business
Posted on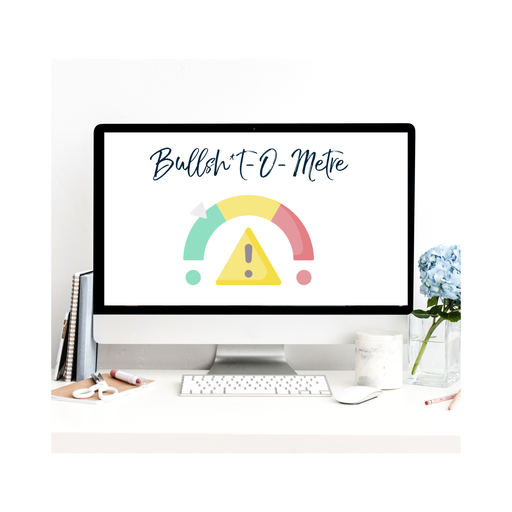 What credibility means to a brand - and your small business
The internet has a lot to answer for. Infinite knowledge and wisdom awaits just at the touch of a search bar. Whatever you want to know - Google can answer it, and typically in less than 0.00000001 seconds (why do they think it's important to tell us that? I'm like Jeez Google chill out, I got my answer, no need to brag!)
With the internet came user generated content - the rise of social media (and no before you click away this is not one of those posts that admonishes social media - Sacha Baron Cohen has done a decent enough job of that this week - rightly so in my opinion) and the rise of the freepreneur. The person who sets up their business pretty much for free, with a smart phone, a prayer of some sort and the use of a favourable algorithm.
When Instagram launched it was an amazing platform for sharing visuals like Facebook never really was - it was the chance to curate a beautiful looking grid of well composed, staged photos which could be used by small businesses to build their empires; and the only credentials you needed were the ability to take a good iPhone pic and a decent filter. The cake making industry for example exploded - suddenly everyone was Mary Berry and they all believed they could make money out of it.
The wedding industry has seen a complete resurgence fuelled by the social media FOMO effect - every bride wants the most likes on their posts and will stop at nothing to achieve the jaw drop effect; and there are lots of wedding suppliers willing to help them with that pursuit. What you feel for are the artisans. Those that have spent years honing their skills, gaining relevant qualifications and putting the visibility miles in to become the artisans and professionals they are today. The cake makers, the photographers and the dress makers. The lace makers, the florists and the stationers. Do not get me wrong, the likes of Pinterest and Instagram have been the protagonist to some incredible innovation in an industry which needed an injection of enterprise, but there is a watch out for the freepreneur who masquerades as the seasoned pro. They typically undercut the professional, and sometimes even worse - they provide sub-standard products that they've just been able to photo well. Which can undermine the industry in general.
It's not just the wedding industry either. When Canva launched suddenly a whole host of "graphic designers" arrived in the marketplace - people with well meaning intentions and a good imagination, but more often than not producing work which isn't really fit for purpose and is charged for at an achingly low rate. I recently saw an advert on a popular networking site for logo design for £5!
In the last few years the spirits industry has gone wild for "kitchen distilleries" with new entrants coming into the market on a daily basis. These well meaning ambitious people want to make money from something they love - but it can have dangerous consequences when you don't know how to do it properly and when it's not effectively regulated. In this instance, the empowering platform of social media can have significant repercussions - but consumers may be blindly unaware because a good digital marketing strategy can be very misleading.
What I suppose business in this day and age comes down to is knowing your ideal client, being comfortable that the world is big enough for all entrepreneurs whatever size, experience or skill level and continuing to invest in your craft to be the best, or be the innovator or be the disruptor. What is also important though is to be proud of your credibility; and what credibility can do for your brand.

When looking at any business I try to look through my (pardon my language) bullshit-o-meter to try and cut through the filters and the finery to see what is underneath. For me, knowing who I am buying from, the provenance of the product and the knowledge and experience of the service provider are so important.
The next big thing pops up often on social media, and the lack of being able to demonstrate credibility can be a limiting factor - particularly for large or luxury purchases. This is where demonstrating credibility through your brand story becomes so important for creating longevity and sustainability as a business.
In 2020 your brand story is going to be so important - engaging your audience and letting them know what your brand stands for and is built upon will be a distinguishing factor for purchasing decisions as markets become more and more saturated (and let's not even get into the turbulent economic conditions which may affect small businesses). Establishing what your identity believes in, making sure that your brand appeals to your ideal client so they wouldn't think twice about choosing you, will be what sets you apart - because they know, like and most importantly, trust in you.
So here's to proudly displaying those qualifications, those feature badges, awards and recognitions. Here's to shouting about the years of experience, the investment into equipment, the quality of workmanship and the little details that go into making your brand unique.
Brand story is so important in 2020 (check out my previous blog post on marketing trends for next year here) - make sure you weave your credibility into it as much as possible.
Pamela Rae-Welsh runs a successful online visibility consultancy in Manchester. Having helped over 100 businesses with brand design, web styling and visibility services, Pamela has become a specialist in SEO, Digital Marketing and General Consultancy. Based between Worsley in Manchester and Oxfordshire, she uses her 15+ years of experience in the retail and education sector to support small businesses with achieving their entrepreneurial goals.