What will affect your small business success in 2020...
Posted on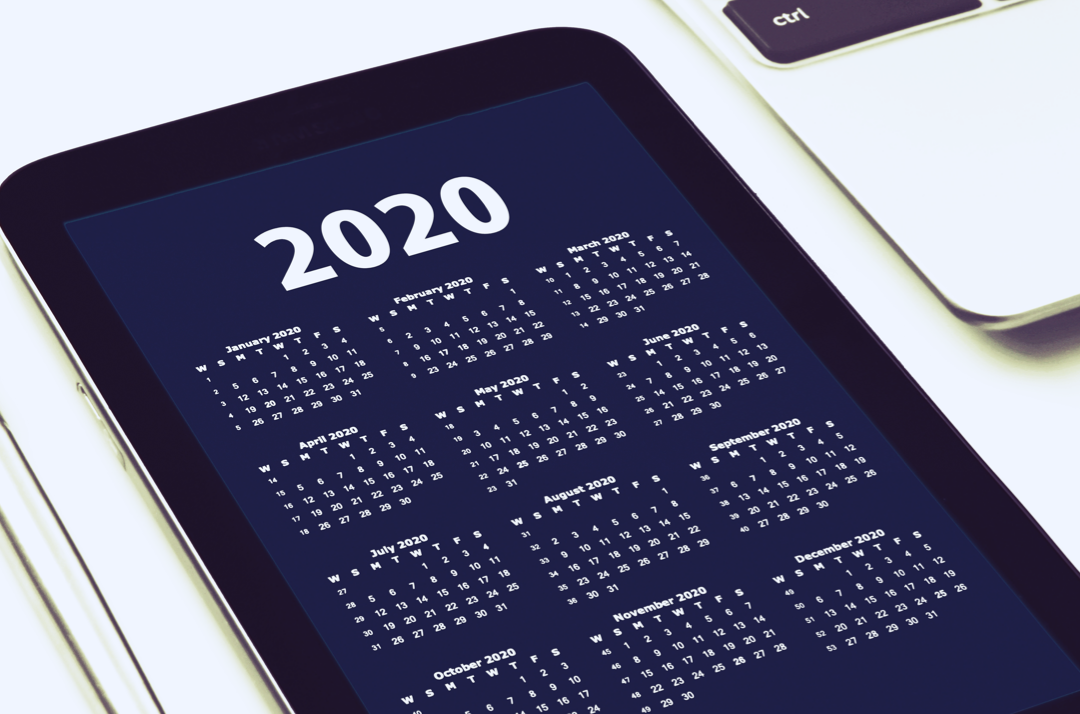 I can't believe that another decade is nearly at a close - I mean arrrgghhh there is still so much I want to achieve! Are you like me and wish you had more time?!
2020 is fast approaching and as we end out this decade it is time that we start thinking about what the next chapter will be as ambitious entrepreneurs. Here are some top considerations for small businesses in 2020 and what you can do to ensure you are set up for success:
Brexit. There are not a lot of discussions about Brexit in the micro business world and how it will impact. Brexit has the potential to dramatically change your cost of operation and access to your customers and therefore needs to be something you are planning for. If you are a retail business then don't think that simply buying from a UK wholesaler makes you "safe" - chances are they could be sourcing from Europe so it is worth checking to ensure you will still have access to your product portfolio post Brexit. Similarly think about your customer demographic and how this may be affected. Just because you may not do any European exports or serve a particularly European demographic you are "safe"; you need to think about the changing economic landscape and how this may affect the demand for your goods or services. Creating a robust business plan that looks at your market and your competitors which is based on research and evidence will set you up for success in 2020.

The revolt against consumerism and waste. Whether it is extinction rebellion causing chaos with their protests, David Attenborough causing tears with his documentaries or young teenagers causing disruption at political summits; the rise of concern for the state of our planet is something that should be a consideration for all small businesses in 2020. Whether you have a Green business, or you have policies which support the sustainability of our environment; what will set your business apart in 2020 is your brand storytelling ability to let customers know about it. What will your brand be communicating and how will it get the message across?

Convenience. What people lack more than anything is time. There is a growing trend for bucking convention when it comes to traditional activities like cooking, cleaning and shopping and this does not show any signs of slowing down in the coming years. As a small business you need to know the pain points for your customers and how your product or service can solve that in the most convenient way possible. Analysing your customer journey at every touch point to ensure you are adding value and putting their convenience at the forefront of your decision making will set you apart from your competition.

Visibility. Every single tech and social platform in 2019 went through fundamental alterations which changed the trading landscape for small businesses everywhere. From Google's core algorithm update to Instagram jumping on the monetisation train, they all made it even more difficult for small businesses to market themselves for "free". I say free in inverted commas simply because it never has been free - you have had to trade your time previously, but now just trading your time is not enough, and cleverly the platforms have used their CSR (corporate social responsibility) policies as the reason for the shift. In 2020 you need to have clear commitments to yourself on what you will invest in your marketing - both time and money. Look at what provides you with the best ROI, and what sucks the most time and energy.

You. You are the biggest consideration for your business success in 2020. It's harsh reality time but you really need to think about yourself and what you will do for your business in the next year as well as what your business will bring you. I see all too often the words "my business isn't going in the direction I want it to" and "I'm not getting enough sales but I'm active on social media everyday" or "I think I'll have to give it up because I can't get my business seen". If you are in this camp think about the last thing you invested in your business. What was it and what did it bring in terms of results? If it was a piece of equipment then did it lower your production cost or time? If it was a service you purchase did it add value to your customer experience? When last did you invest in you to make you better for your business? Examples of how you can make yourself better - copywriting skills, time management skills, planning skills - the list could go on and on. If you don't invest in your business and just keep expecting it to deliver then you are setting yourself up for success. Think about the businesses that failed in 2018 and 2019 - from fellow small business owners that threw the towel in and went "back to work" through to major corporations like Thomas Cook and Carillion. One of the things they shared in their failure was lack of inward investment into the infrastructure of their businesses. If you are not constantly learning, evolving and acting to take advantage of opportunities and stay ahead of the competition then you may get swallowed up in 2020.
When I started my business in the summer of 2018 I didn't really have a plan - the idea was to serve more people like I had with Worsley Gin and help them with their branding and online visibility. I didn't know who I really wanted to help, or what I wanted to achieve with my business, I just knew I wanted to help people and I knew roughly what it would cost me to do it. I made so many mistakes in those first few months because I didn't have an actual plan, and I didn't invest time in myself to learn key skills that I needed for the really quick ramp up that I experienced. In 2019 I sat down and made a plan which has mean that I have been able to scale my business. I am by far the finished article however - I've become an absolute slave to my work and in 2020 I have some very clear personal goals that I want to achieve, which I will happily share in a separate blog post!
Are you going to make next year your year? Start the new decade not just with a purpose and a prayer but a direction and a plan?
To help you with the above I have the online business plan bootcamp programme launching at the end of the month with all of the tools to help you get a success plan mapped for the next year and beyond. Doors close soon so don't miss out on the chance to get lifetime access to a blended programme of business planning tools and resources that will support you as an entrepreneur. Doors are closing soon - you can sign up here...
Pamela Rae-Welsh is an entrepreneur that specialises in supporting small businesses in Manchester and beyond with their online visibility and branding. Worsley Creative is a Manchester SEO specialist and small business consultancy which has helped over 100 entrepreneurs with improving their online presence and CRO.