Why your small business may not be working...
Posted on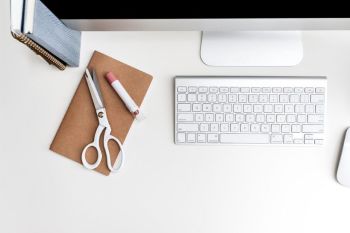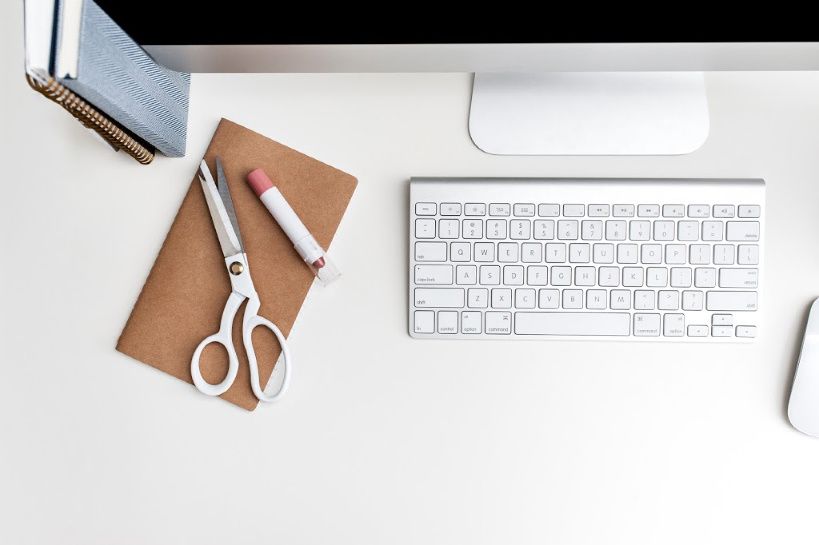 I wrote earlier this week on social media about small businesses that are on the brink of giving up because they are not seeing the results they want despite having a great product or service to sell.
I got a great response to the post with lots of people reaching out to say I had really hit the spot with them and that they were desperate to make their businesses a success but felt that frustrated that social media wasn't allowing their stuff to be seen and people weren't buying when they landed on their
website
.
There is a truth that nobody as a small business owner ever wants to think about - 95% of small businesses will fail, and the majority will fail in their first year. Lack of cash, lack of sales, lack of direction - there are so many reasons why people are unable to make a success of their business, but there are some consistent reasons that cause the failure.
It got me thinking about what advice I can offer to help that will actually make a difference that hasn't already been touted across the internet by some guru or other. Here's my ten pence worth, for what it's worth (and it's worth a bit having nearly 20 years of experience):
Have you done a user experience test on your shop windows? By this I mean your website and your social media. Knowing what your ideal customer really thinks about your brand and your shopping experience can really help you with your decision making process. Make a survey that you ask past, current and potential customers to fill in anonymously (extra tip - run it as a competition if you want lots of feedback, although you may find this gives you skewed positive results). Be prepared for a mixed bag of results - but that's what you want! Information to help you improve. With the results, categorise them into areas such as website design, product, branding design, customer service, social media, price and other. You can then see where your areas to work on are. There is also a great quote from Steven Covey that says "It doesn't matter what ladder you are climbing if the ladder is up against the wrong tree". This is so true! If you are pursuing your business in the wrong direction, or you are not even sure of the direction then you are not going to reach where you want to go.
Have you done a review of your time to see where you are spending most of your energy? Grab a cup of tea (or wine if it's after 5!) and think about the last three days HONESTLY. Write down EVERYTHING for the three days. How much time did you make for sleeping, eating, product development, social media, website content, your day job if you have one, managing orders, talking to customers, looking after the kids, chores, spending time with friends, even how long you spent on the bog! Add it up and see if you are disproportionately allocating time to particular areas (although if you are disproportionately spending time on the loo I would advise getting advice from a health professional rather than me lol). If you are not putting in at least an hour a day on social media and that is your main mode of digital marketing then you cannot expect your business to be successful. Likewise if you are not investing an hour a week into your website content then you are not going to get results with google.
Have you looked at your business model and actually seen if it's viable?! This one is so often neglected by small businesses and it flabbergasts me that people are trying to build a business without knowing what their costs and profits are. When last did you sit down and review your costs and your revenue properly? Does your business wash its face or is it haemorrhaging cash? Reviewing your cost to sell and your fixed costs can then allow you to plan for the sales you need. Which leads to...
Sales planning - do you have a sales plan? I can see a lot of you saying "what do you mean plan for the next month, I just keep posting up and hoping for sales" - if you have this mentality you are not going to succeed. Making a plan that says "I am going to make 3 sales this month and 1 is going to come from Facebook, 1 from Instagram and 1 from organic search on my website you can then plan how to get those sales from those platforms. You have to make a plan!
When last did you invest in you? To make you better? Either better at social media, or better at taking photos (my personal favourite for anyone that follows me because I am on a personal crusade about this!) or better at the administration side of your business? Investing in you doesn't have to cost money - there are loads of free courses that you can do online, and lots of DIY hacks you can learn on YouTube and other social media platforms. The internet is awash with information, you just need to make time for it.
These are my five pearls of wisdom/truth bombs/points of action that you can think about to see if they can help your business. Let me know what you think in the comments - are you guilty of some of the above? I know I am and I am meant to be the expert on this stuff!