Content Marketing for Small Businesses
Posted on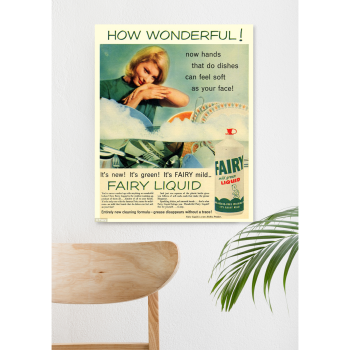 Do you remember the days when marketing was really straightforward? Those days when promoting a product or service relied heavily on printed materials - or if you were one of the big boys then a TV advert, radio ad or motorway billboard may have been your promotional medium of choice.
Advertising was simple - you explained the product and what it did. Ronseal made a giant (and successful) campaign out of it. Branding was merely a way of distinguishing your Pledge polish to your Mr Shine (albeit through augmenting dream lifestyles) and although brands were very important (mild green fairy liquid anyone?) they were not the all encompassing business identifiers that they have evolved to be now.
Back then small businesses could promote themselves via leaflets, local newspaper adverts and those golden tomes that everyone revered - the Yellow Pages! Can you remember as a kid the yellow pages being beside or underneath the phone in the hallway and if the boiler went on the blink, your parents leafing through trying to find someone with a name and number that sounded reliable to come out and fix it so you could Dad could take his shower? It was a choice between Bob Smith and Mick Price, and ooh how to choose.
Fast forward to 2019 and the landscape for marketing a business, be it small or juggernaut is dramatically different. It's not just that the mediums have changed with digital marketing spend now the predominant budget buster for all businesses, but the real shift has been towards content marketing. Content marketing is the process of using materials (videos, text and images) to convery messages which are not directly about promoting a product or service. The effect is submilinal - creating an interest in the business without the "hard sell". So how, as small business owners can you harness the power of content marketing for your business, in a world where influencers can be paid up to $200k for a post and social media algorithms seem intent on relinquishing you to the corners of doom?
To make the concept of content marketing for small businesses as simple as possible I've created the TIME system, and you can use this to make a plan for your marketing strategy that will set you apart from your competitors.
One of the simplest but most effective ways of getting people involved in your business is to teach them something. How to videos, step by step guides and handy tips which will make their life easier or help them achieve their goals will get you a following and gain you interest in your business. Mrs Hinch has made a lifelong career off of the back of this, and companies like
Beardbrand
have grown exponentially from creating content using this approach.
Simply telling people what your product or service does just doesn't wash anymore. A brand represents more than just a logo - it is the overall manifestation of that companies presence in the world - it's policies, procedures and values are now just as important to consumers as the product or service. Why? Because they have millions of others to choose from, so the brand has to be more than just the physical.
As a small business your content needs to inspire your audience to action. Whether that's because you create inspirational blogs about interiors if you are home wares business, or it demonstrate the effects of global warming on the planet to raise awareness as part of your eco commitment (for eco-conscious businesses). The top tip here however is consistency. Become known for your posts on environmental issues, or gain a reputation for highlighting a particular style or issue. Don't try to be a jack of all trades because it won't work.
BrambleSky
give daily inspiration on wedding cakes and floristry in their content strategy - it just so happens that all of the cakes and flowers are featured on BrambleSky products!
Getting something to go "viral" is like the holy grail for modern marketers, but it does mean that you run the risk of being a flash in the pan or a one hit wonder.
Building a movement is the process of using your content strategy to get people believing in your ethos and style. The brand
MVMT
are doing this with their consistent approach to getting their watches photographed in wanderlust places - creating the ethos of a brand linked with travel and luxury lifestyles. This is an approach which small businesses can use to gain their own momentum and movement.
Worsley Gin
have started this with their "Worsley on Tour" instastories campaign - people take their mini Worsley Gin bottles on holiday and picture them in funny or beautiful locations.
The best content marketing strategies have an energy about them that creates a lasting impression. Brands which are successfully building their sales are focussing on the energy that they want to create with their audience and pump all of their own energy into developing the ethos.
As a small business you need to think about what energy you want to build with your audience... is it comfort (like Cadbury), is it urgency (like Nurofen) or is it indulgence (like Magnum or Secret Escapes) whatever the energy you want to create, take a look at your content approach and see if it's making those waves?
As for me, the energy and movement I'm trying to build is one of purpose and empowerment. I want small businesses to feel like they are not lost in a sea of conglomerates and that you can build your businesses without a degree in programming or Kylie Jenner pretending to like your stuff.
What's your movement?
Pamela Rae-Welsh is the owner and founder of
Worsley Creative
, a digital design studio based in Greater Manchester. Specialising in
online visibility
and
branding
, Pamela has helped over 50 businesses with improving their overall brand identity.