The rise (at 5am) of the Solopreneur...
Posted on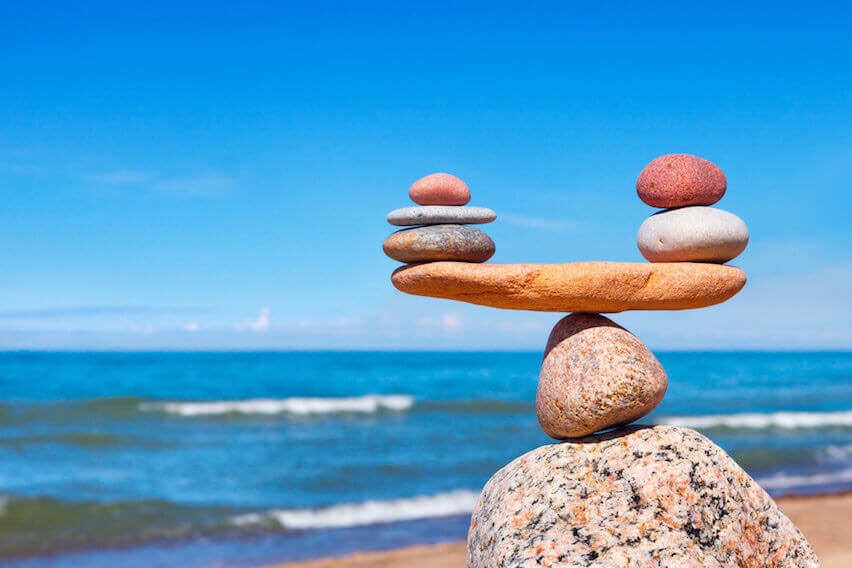 Since embarking on the journey of helping entrepreneurs with their businesses a couple of things have happened to me. Firstly I now know way too much about Luxury Gin (when I secretly don't like it that much) and secondly my social media has been taken over by a load of hogwash.
My google searches on the various topics associated with entrepreneurship and business management have obviously informed all of the algorithms on Facebook and Instagram that I am now a "Female Entrepreneur" (interesting that I was one before I did the searches but my feed used to be filled with fashion adverts) and the content that is now pushed to me is extraordinary to say the least. Where I used to see Matches.com sporting slightly edgy bomber jackets and Jimmy Choo killer heels in my sponsored or suggested content, I am now met with the gleaming faces of what purports to be wildly successful women living dream lives (always with MacBooks perched on their laps or with champagne in their hands). I am being proffered an abundant and nomadic lifestyle at the click of a button; if I just sign up to this course, or if I read this e-book. Who doesn't want to earn 7 figures whilst lying on a sun lounger in Miami? (Well me actually because I'm not really into the America thing, I'm much more of an Italian coast kind of girl with the promise of pasta and a cold glass of Gavi never far away...)
These courses, books and memberships are "essential" to my becoming successful, to attracting abundance and wealth and success and happiness and vitality and and and and... to be honest it's flipping exhausting the amount my cup will runneth over if I just spend £598 on their content. I'm a pretty tough nut to crack but even I have been drawn in by the promises of working a 10 hour week and frequent travel to far flung destinations if I just purchase xxx.
To be clear I'm not writing this post to denounce these businesses and their offer. If you have hundreds or thousands of pounds to invest in your mindset then go for it, because the chances are you've already got your mindset into making it a success. Here's the thing however, don't believe that simply a mindset shift is going to suddenly transform your business and your lifestyle. The life of a solopreneur for the majority looks much different, and it looks a lot more like hard work and little return for a long, long time.
It's getting up
at 5am
and having no one to talk to for at least two hours because the rest of the world is still in its bed. It's talking to yourself in the shower (daily team meeting) and then forgetting if you actually used shampoo so washing your hair twice. It's debating whether to invest that last £300 in stock, equipment or marketing, and its constantly wondering whether you are doing the right thing. It's well meaning people never understanding what you actually do and thinking that you don't have a "real job" because you work from home and therefore why can't you just watch little Johnny for them for a couple of hours? It's spraying a quick spritz of deodorant on before dashing out to pick up the kids from school because you've been lugging boxes/sat at a desk/running around all day and you have no time to have another shower. It's scrolling through social media while you are on the loo and seeing pictures of apparently wildly successful women running 7 figure businesses from a sun lounger and thinking "shit I have got this all wrong".
To all the Mumpreneurs, the Fempreneurs, the Mama bosses, the Girl bosses and the why cant we just be called Business Owners - here's to us. You are doing great. Rather than thinking you need to spend £598 on those courses, instead think of areas your business needs investment and then put them through a simple test to see if investing will do one of these two things:
Increase productivity or
Increase profitability
If it doesn't do either of those things then chances are it's a nice to have and you can make it wait.
The other thing to think about with your hard earned £598 is this - why not spend it on the weekend away that lets you take a load of pictures from a sun lounger? The time off will make you more productive which will make you more profitable. You can always take your laptop if you like and have a picture of it perched on your lap with a glass of champagne in your hand...
Worsley Creative is a boutique design studio which specialises in helping small businesses increase their online visibility.
Pamela Rae-Welsh 18th July 2019