How a Female Independent Financial Adviser can Support your Small Business
Posted on
Today I have invited my good friend and client Rebecca Robertson from Evolution Financial Planning to contribute this article on how a Female Independent Financial Adviser (IFA) can support your small business. Rebecca has over 20 years of experience within the financial sector and has been featured in Forbes Magazines and BBC Radio as well as being a Tedx Speaker and Amazon bestseller! As well as being experienced in supporting small business owners through her role as a Financial Planner Rebecca is also a businesswoman herself. In this blog post, Rebecca draws on both her professional and personal experience to round up all the ways a female Independent Financial Adviser can support your small business.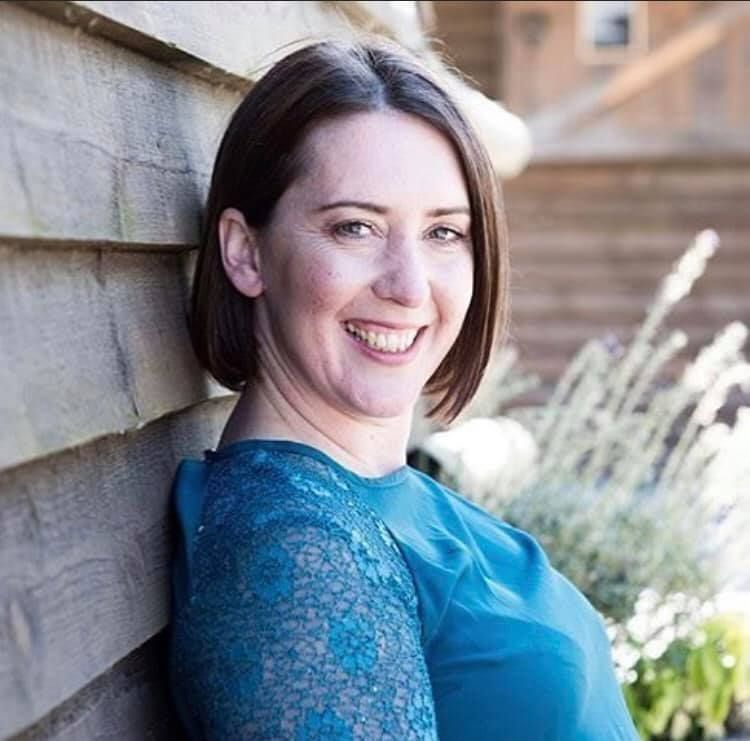 The Importance of Considering your Finances as a Small Business Owner
Whether you are a caker, a business coach, a gifting business owner or anything in between, finances are a crucial consideration for any business owner. For some women, money continues to be a taboo topic but it is so so important that as business owners, we not only prioritise our business finances but we also seek financial advice where necessary, after all, at its core every business needs to make a profit. Continue reading to find out how a female Financial Adviser can help and support you and your small business…
How a Female Financial Adviser can add Value to your Small Business with Reliable Financial Advice
A female Independent Financial Adviser can help your small business by putting things into perspective which will allow you to identify which of your business goals you should be focusing on and how you can achieve them. Due to the fact that your IFA will be independent, this means they have no financial interests in competing businesses or schemes that they would like you to invest in or sign up to. Therefore your female IFA will give you neutral, unbiased advice which you can trust to be reliable.
As a small business owner, you are often required to wear all of the hats and step into various roles - from Production Manager to Marketing Director - however, for something as important as your business finances, it is a good idea to ensure you have professional advice to help your business thrive. Your female IFA can help you to make the most of any initial capital that you invested into your business and can also identify any cash flow problems or unnecessary costs, helping you to run your business in a more financially efficient way. Plus, your female IFA may also be aware of new opportunities that could benefit your business, which you have not heard of before.
Focusing on the Future Development of your Business with a Female Independent Financial Adviser
Rather than just focusing on fighting the fires here and now (figuratively speaking), your female IFA can help you prepare your business for the future, so it is ready to thrive and grow. Your business will matter to your IFA, but they are not emotionally attached to it in the way you are, as the owner. This third party perspective means that your IFA will be able to see how your business works and how it should progress.
Female Independent Financial Advisers also have enough expertise to offer you projections about where your business is going and what actions can make this (even) better. As part of this, your IFA will ask the right questions, to help make your business more profitable and will also help with risk management, to ensure your business is as financially secure as possible while it develops. The expertise of your IFA means that you can feel confident in your business model and actions as you move towards business growth. Whereas, without a female Independent Financial Adviser, business growth can be a daunting task and can leave your business financially unstable.
How a Female IFA can have a Positive Impact on you and your Small Business
Not only can a female Independent Financial Adviser help to make sure your small business' finances are in a good position, but they can also assist with your personal finances. As a small business owner, your business is your baby and so you probably spend most of your time focusing on your business and perhaps forget to take care of your personal finances. For example, your female IFA can help to support you with investing your personal funds as well as looking at your pension and retirement options.
Nurturing your Small Business with a Female Independent Financial Adviser
Working with a female IFA can help you to feel confident that the financial decisions you are making are what is best for your small business. Every business is unique and your female Independent Financial Adviser will provide bespoke advice, tailored to your situation and business, so you know exactly what actions you can take to get your business to where you want it to be.
For more information about working with a female IFA - get in touch with Rebecca and the Evolution Financial Planning team here.