How to find content inspiration when content inspiration is the last thing on your mind...
Posted on
How to find content inspiration when content inspiration is the last thing on your mind...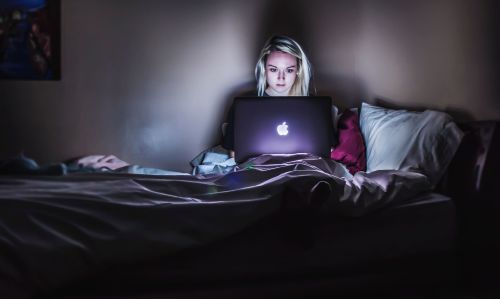 We are all in the same boat. Trying to navigate our way through the most surreal and unnerving times, to show up as leaders and look like we have control over all of our sh*t. The reality is we are all winging it in one way or another, we just have different ways of filtering it for our social media feeds and translating it in our businesses.
This post is not for those people who have decided to take a well earned break whilst the lockdown restrictions are in place; and similarly it's not for those that have identified an opportunity to sell something like hotcakes and are forging a clear path ahead with a content marketing plan that will see them through for the next few months... No, this post is for those that are finding themselves a bit... discombobulated (now that is a word you should try to say after a couple of glasses of wine!) If you are finding that you don't know what to say to your audience; you don't have any content inspiration or that content inspiration is the last thing on your mind, then this post is for you. Because there are a few things that are true:
You do need to keep showing up for your audience unless you've told them you are taking a break - and that needs content inspiration
You do need to adjust the sails of your content to make sure it's appropriate and timely - which needs content inspiration
Content inspiration is tough at the best of times, so having a clear plan when you are also juggling lots of other plates can help to reduce your stress and anxiety levels.
Content Inspiration has been a struggle for me too recently!
I'll admit that I have really struggled myself with content inspiration for my audience - which will probably come as a massive surprise to the majority of you reading this! The reason I've struggled is my discomfort at the amount of noise that's coming from the internet at the moment (check out my Instagram post where I literally asked everyone to shut the [email protected] up for a minute). There has been an explosion of what I call "loaded help", all designed to help small businesses - free seminars, free webinars, free whatyoucallits, all cleverly disguising a sales pitch to some "bossing it" course or membership. Now before the trolls come out in force and lambast me for being jealous of people "pivoting with purpose" or frowning at me for calling bullshit on some scandalous sales funnel activities, I'm not here to expose anyone, or to go into a rant about pop up experts (although I have gone off on a bit of a tangent haven't I?!), what I am trying to say is that it can be bloody difficult to know what to say, when everyone around you is already saying it, and when they are shouting it louder or you perceive it to be shouted better. I'm with you, if you are feeling this way, and so I've put together this post on finding content inspiration to help you with finding your voice again, or to give you some confidence with being visible with content inspiration ideas that will hopefully support you with finding the right words to say...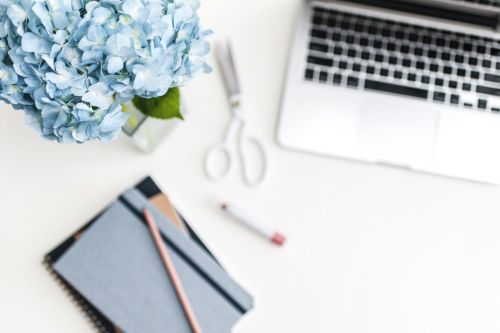 How to find content inspiration in all of the chaos:
Understand that content inspiration doesn't need to be inspiring

Create content bubbles to dip in an out of

Collaborate for content ideas that are outside of the box
1. Understand that Content Inspiration doesn't need to be inspiring
First up, you don't have to wow your audience with every single bit of content that you put out there. Not everything needs to be a lightbulb moment, or batshit funny, or gravely emotive. At the moment what people are craving most is reassurance; and reassurance is about delivering normal. So don't worry about needing to become a hero with your content all of the time.
If you have never posted about help and support and you don't feel confident about doing that, then don't. The chances are your audience don't look to you for that anyway. Which brings me to the first key action - brainstorm what your ideal clients life is like right now. What are they doing, how are they feeling, who are they with and why would they be online. What questions are on their mind? Brainstorm this and you will create a list of content inspiration ideas that you can post about.
Brainstorming your ideal client and what their new reality is will help you to understand what they are currently scrolling the internet for.
2. Create content bubbles to dip in and out of
This is an idea that a lot of content marketers have claimed to be their unique approach so I don't claim it to be unique to me, but the content bubble, or content bucket approach is a tried and tested method of finding content inspiration, particularly if you struggle to find topics off the top of your head.
This approach works by creating a set of themes, topics or activities and then picking from a bubble or bucket each day to provide you with your content inspiration.
For example your buckets may be:
Help & Advice
Product Showcase
Behind the Scenes
The Production Process
The Transformation
The Feedback/Case Studies/Testimonials
Real Life
Now don't look now, but that's seven bubbles of content inspiration that you can populate with individual topics to give you a weekly content plan and lots of things to talk about and engage your audience with! I love the content bubble system because it helps me to not get stressed about what I'm posting - and I know that it will provide varied content for my audience.
Once you have your bubbles you can then add topic ideas into them and add the medium that you will deliver it via (text post, video, image etc) - and before you know it your bubbles will be full of content inspiration that will take away any stress or anxiety you've been feeling. Unless that stress and anxiety you've been feeling is down to not wanting to sell during the crisis because you think it's insensitive. If you are feeling stressed or anxious due to that, then I would suggest checking out a recent blog by
mindset coach Shelley Bosworth
who talks about the serve mindset and how you can continue to serve your customers rather than sell to them.
3. Collaborate for content inspiration
The saying that two heads are better than one is something I like to debate because I don't think it's always true, but in the case of content inspiration, the more heads the better is definitely true!
When there is so much going on around you it can feel a bit too much to be asking people if they want to collaborate in business. If you are anything like me then you will want to help people rather than add to their to do list, but this is one scenario where you should ignore the mind monkeys and reach out.
Ways to collaborate for content inspiration
Interviews. Reach out to someone you admire in the industry and do an interview which you can publish as part of your content strategy. An interview doesn't have to be videoed or recorded (although that is content gold) it could be simply sending a set of questions to them which they complete and send back, which you then create into an article or blog post.
In market guest blog - this is where you reach out to someone in your market to do a guest feature on the world from their perspective. As an example, if you are a wedding photographer (I need to find new inspiration for examples because I'm always using wedding photographers!) asking a wedding florist to do a blog post on how they work with their clients can be really useful content for your audience too.
Out of market guest blog. This is where you get someone that is doing something completely different to come in and write a feature on something of interest. An example of this would be when I invited a yoga instructor to do a post on relaxation techniques. It has nothing to do with online visibility or web design, but it is a related topic for entrepreneurs and a great way to add new content for my audience.
Customer takeovers. If you are a product based business this one can be content gold! Identify a customer (it doesn't have to be an influencer, and they don't need to have a gigantic audience because the purpose is for content generation rather than advertising or promotion - and you'll need to adjust your mindset for that) and send them a particular product or range and get them to create a series of posts or a diary on using it. They send you the images, videos and text and you then have lots of content inspiration to use! A very gorgeous and glamorous example of this is when blogger The Green Eyed Girl took over the super luxury car brand Maseratis Instagram feed for the weekend and did a series of images and videos of their weekend in the Cotswolds - it was dreamy, aspirational and completely unattainable for 99% of the country but it is a great demonstration of how you can get user generated content that you can leverage. The key thing to remember here is that you are not looking to gift or loan the products to influencers for promotion purposes, but for content generation purposes.
Business takeovers. Now this one is a bit weird but bear with me. Oh and I'm not referring to you talking about high risk investment mergers when I say business takeovers. What I mean here is collaborating with another business where they do a takeover of your Instagram stories or do a live Q&A for example. This is a brilliant way of providing help and advice if you are not the expert but you know your audience have a particular pain point for example. So if you were a baby clothing retailer, collaborating with a child counsellor or education expert and getting them to talk to your audience can be super helpful and it will help to build an authentic, authoritative trust in your brand - because you are not purporting to be the expert yourself. I'm a massive advocate of this and use this technique regularly in my online visibility group - bringing in guest experts to talk about topics I know are of interest to my audience where I don't have the skills or expertise myself.
Inspired to find some content inspiration yet?
When you have so many plates to spin, and plates you are not used to spinning (I am definitely going to be nicer to my daughters teachers after this pandemic crisis is over I'm telling you!) then finding content inspiration can become an onerous task that runs the risk of becoming a ball of anxiety which either prevents you from posting content at all or means you produce stuff that isn't fit for purpose. Hopefully this post will have given you some inspiration to find your inspiration - let me know how you get on!