Why guest blogging is bad for SEO...
Posted on
Why guest blogging is bad for SEO...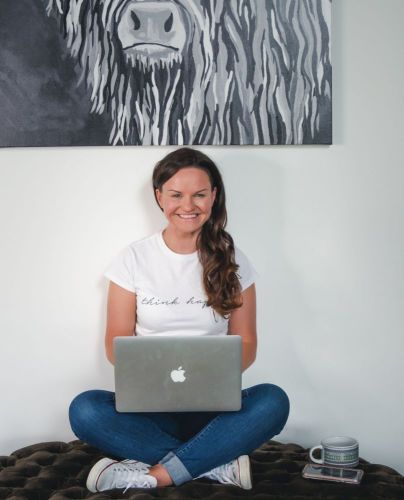 Ummm what now?! What are you talking about? Guest blogging to build links is one of the first things you teach Pamela so why are you saying this now?!
Because it's true. Guest blogging purely for building links is bad for SEO. Quite simply because Google knows when link building is artificial. It knows when you've been artificial and it won't do you any favours. John Mueller (one of the honchos at Google) has been quoted as saying "if you are guest blogging for links, you had better no follow those links" - and that is because Google wants link building to be natural, not artificial.
I've been really encouraging my SEO membership group to get active with blogging and guest blogging, and it's been great to see them enthusiastically exchanging details and looking to exchange content. What I need to emphasise even more though is that the quality of the content that they are producing is of upmost importance, and that merely exchanging a few hundred words with a few links thrown in will not actually help them.
So now you are thinking should I carry on guest blogging for my SEO then?
Guest blogging for SEO, when you focus on high quality content with natural link references can be a great tool for building up content and authority on your website. You have to think about a number of things however to actually get the benefit of doing this type of SEO activity which all centre on producing high quality content:
The structure of the content

The volume of the content

The relevance of the content

The natural references

The value add for your audience

In this post I'll go into each of these in a bit more detail to help you understand more about guest blogging for SEO, and how if you are careful and considered, focussing on creating high quality content, it can be a benefit for your website ranking.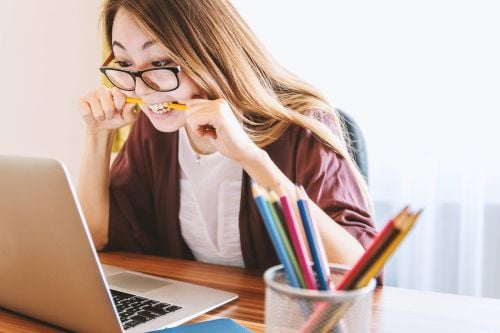 Guest blogging for SEO tip number one - The structure of the content is important
Poorly written guest blog posts which have very little structure and that are hard to read will not fair well, and you are better off not doing them. This is where you need to be selective about who you choose to collaborate with. If they are producing guest blogs purely to advertise their business rather than add value to your audience, say no. If they are looking to guest blog to generate high quality information which will add to the user experience for your audience, then you can wholeheartedly say yes to this.
Well structured guest blogs will have a clear outline in their introduction, they will have organised information with relevant headings, sub headings and a good summary to conclude. The information will be clearly laid out and there will be images and graphics to accompany the piece.
Guest blogging for SEO tip number two - The volume of content really matters.
I'll start to sound like a broken record here, but fundamentally if you are blogging for the sake of it just to build links, you would be better off doing something else with your time. If you want to guest blog to produce valuable content to increase your audience then creating a post which actually is useful and comprehensive will take time and effort. I'm often asked how long should a blog post be - well the reality is that pages that rank on the first page of google on average have between 1200-1800 words, and Hubspot say that a blog post should be at least 2000 words! Yes I said 2000. There is an irony to this because if you google "how long should a blog post be?" the rich snippet is from Yoast which says 300 words - which prettty much says everything you need to know about the yoast plugin.
So do I literally have to write an essay every time I blog I hear you say? Well, if you are serious about creating blog posts that are going to be seen, you'll need to write something that is pretty comprehensive, yes. The next question is how do I find something to write that much about? The answer to this lies with you, and how much you can go into detail about your topic. The more detail you can go into your topic and give thorough explanations, the more the post will be recognised as a quality post.
Guest blogging for SEO tip number three - the relevance of the content is essential
Broken record time - blogging for the sake of it and just to build links is useless and could actually be damaging for your SEO because it could get flagged as being Spam if you have loads of low quality blogs with dodgy links which are obviously there just to advertise.
Being careful and considered when choosing who to partner with when guest blogging is really important, because you want to make sure that the content you produce is going to be relevant to that website and the audience. This is why I always encourage people to collaborate with others in their niche or industry, or at least related industry so that the content they produce is both relevant to the audience and has more likelihood of being interesting to that audience! The moral of the story here - if your business is in finance, there is not a lot of relevance to guest blog on a cake makers website if you are writing about a finance topic.
Guest blogging for SEO tip number four - natural references not artificial link building is the aim of the game
Stuffing keywords and stuffing links is about as old fashioned as my Aunt Mildred's wardrobe and should be avoided at all costs (a bit like Aunt Mildred's wardrobe!). In order for links to be of any use to you for building page authority, you need to make them natural and relevant to the post you are writing.
Linking to further information on a topic is a good thing for SEO. Linking to a relevant product you've been describing is a good thing for SEO. Linking to evidence on something you are discussing is a great thing for SEO. What is not great for SEO:
Listing links
Links which have no context to the text
Links which don't add value to the text
Natural references, evidence building and further information are the way to go with incorporating links into your guest blogs to make them effective for SEO.
There was an interesting statistic from Hubspot which indicated that 43% of blog posts are only skim read, which means that links have to stand out and be interesting to a reader to make them click on them. Links to videos or other dynamic content also stand a better chance of being clicked on.
Guest blogging for SEO tip number 5 - You have to focus on adding value to your audience
Wait for it - blogging for the sake of it just to build links is not worth it. Spend the time working on your social media or upping your meta description game instead. Because honestly, unless you want to add value to the audience you are writing for, with well structured, thorough, detailed content with good natural references, you are not going to glean the results from blogging or guest blogging.
But people don't actually read blog posts anymore do they? They do if they are interested in the content! It's true that people want quick answers to questions nowadays which is why featured snippets have become a popular trend, but at the end of the day people want answers to their search terms, and they want to be entertained. This gives you opportunities to solve those problems or satisfy those desires (I had to get that in or Aunt Mildred would have been unimpressed). For example, you've read this post! There are a number of reasons why you have probably read this post:
The headline shocked you because it goes against what you think I've been telling you
Because you are interested in understanding if guest blogging is worth it
You were also probably wondering if you have been doing it wrong and looking for the answers on how to do it right (which I hope that this post is doing!).
If you focus on adding value to your intended audience then actually you can get your content noticed. This works especially for guest blogging. It's bad manners to create a guest blog for someone that you haven't put a lot of time and effort into - and that won't be of interest to their audience. Really consider the topics you are selecting when you are providing guest blogs, and be really selective about who you choose to publish guest content on on your website.
So what have we covered in this post? We've established that poor quality content (ie blogging for the sake of blogging) and artificial link building is about as useful for your SEO as putting your TV remote in the fridge. We have explored the reasons why - that google can identify low quality and spammy like activity and we've made it clear that google is looking for high quality, relevant, thorough and accurate information to give searchers the answers to their search terms. We have dissected the elements of quality content production and discussed whether people even actually read blog posts anymore. After all that, I think we need a cup of tea/Diet Coke/wine! Who's with me?!