#ReasonsIStarted - How one women overcame the odds to pursue her ethical accessories business
Posted on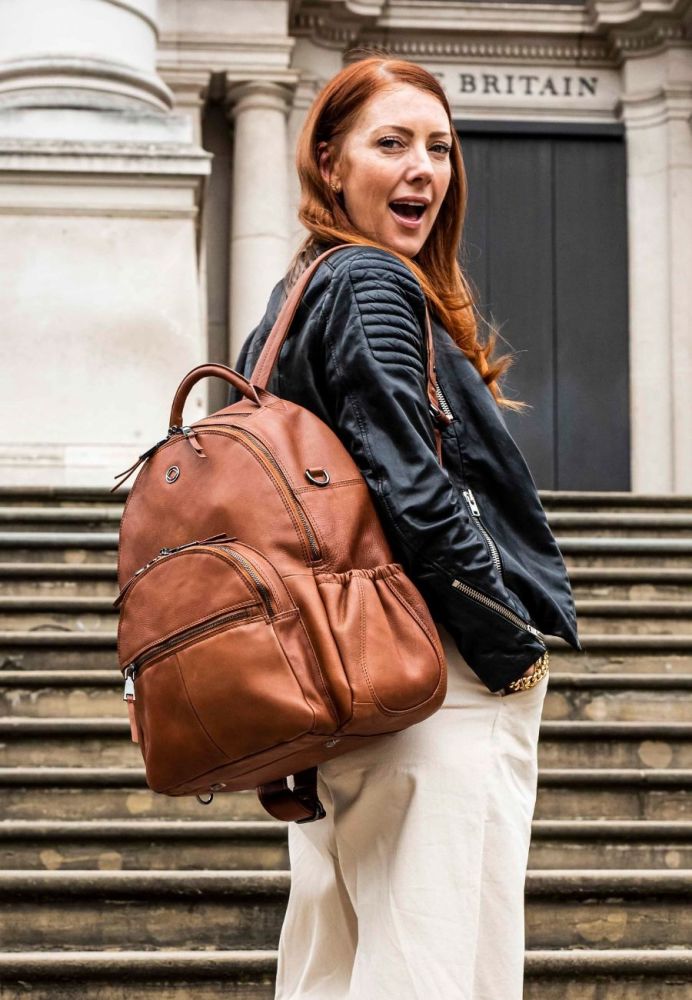 Foreword from Pamela
This series of amazing stories from fiercely feminine entrepreneurs documents the journey of some inspirational women who have founded and built incredible brands. These are stories of reinvention, stories of unlocking creativity and pivoting during the pandemic and managing adversity to demonstrate their passion and commitment to building a future legacy.
In this latest blog post we hear from Fashionista, Mumma and Entrepreneur Keri Jamieson - who shares her truly inspirational story of overcoming the odds to pursue her ethical bag business...
Reasons I Started KeriKit…
I launched KeriKit back in 2014, after having my son and then twins. I wanted a bag that I could use for the whole of motherhood, that I would be able to use as a changing bag and that I could continue using throughout my lifetime, once my children grew up. The idea for KeriKit came when, as a proud (but exhausted) Mum of 3, I couldn't find anything like this on the market and I knew I wanted to create something that didn't require mums to compromise and choose between practical and beautiful. Prior to having children, I had a 25 year career in designing handbags and accessories and I was a buyer at TKMaxx for years, so it's safe to say I already knew I had a passion for bags. After having children, I knew I couldn't have this career and watch them grow up in the way I wanted to and so founding KeriKit allowed me to have both the business and time to spend with my children.
Creating Sustainable Bags to do Good in the World
Whilst on maternity leave I created the debut KeriKit collection, bags that bridged the gap between a designer bag, a changing bag and a mummy bag. As a Mum, I felt a responsibility to start a business with a sustainable focus, to help create a better world for my children and so I created bags that are not just a changing bag and that will last a lifetime. Since founding the business, we have continued to strive towards becoming as eco-conscious as possible and through our environmental commitment, we have introduced naked leathers into our collection and have also adopted a tree planting scheme.
My Journey of Resilience and Commitment to Growing an Ethical Accessories Brand
Having founded KeriKit whilst on maternity leave, a couple of years later, when my son was 5 and the twins were 3, I needed a hip replacement due to the strain that the twin pregnancy had put on my body. However, 2 weeks after my hip replacement I was told that the operation had not gone to plan and I was required to have another operation whilst juggling the business and looking after my young children. Unfortunately, the second hip replacement surgery did not help properly and I was left in extreme pain. Having been very active prior to my hip problems, I was in a dark place of pain and resentment, all of which were having a negative impact on my business.
On my search for a second opinion, I found another doctor who told me that not all hip replacements work and there was nothing more they could do to help and I would never be able to return to my active lifestyle. I needed to use sticks to walk, which led to feelings of shame surrounding my disability and I put on a front to show everyone I was strong and could cope. The business was getting worse because I couldn't attend shows due to the pain I experienced when working and this was undoubtedly one of the hardest times of my life.
Despite the dark place I found myself in, I refused to give up and eventually I found a Hip Impingement Specialist who I trusted to complete another surgery, which was a success. My body hadn't been able to work for 4 years and my muscles were all messed up but I was determined to get back to reality. A big part of this was managing to walk unaided - which doctors had previously told me wouldn't be possible.
My Bag Business was my Salvation through the Darkness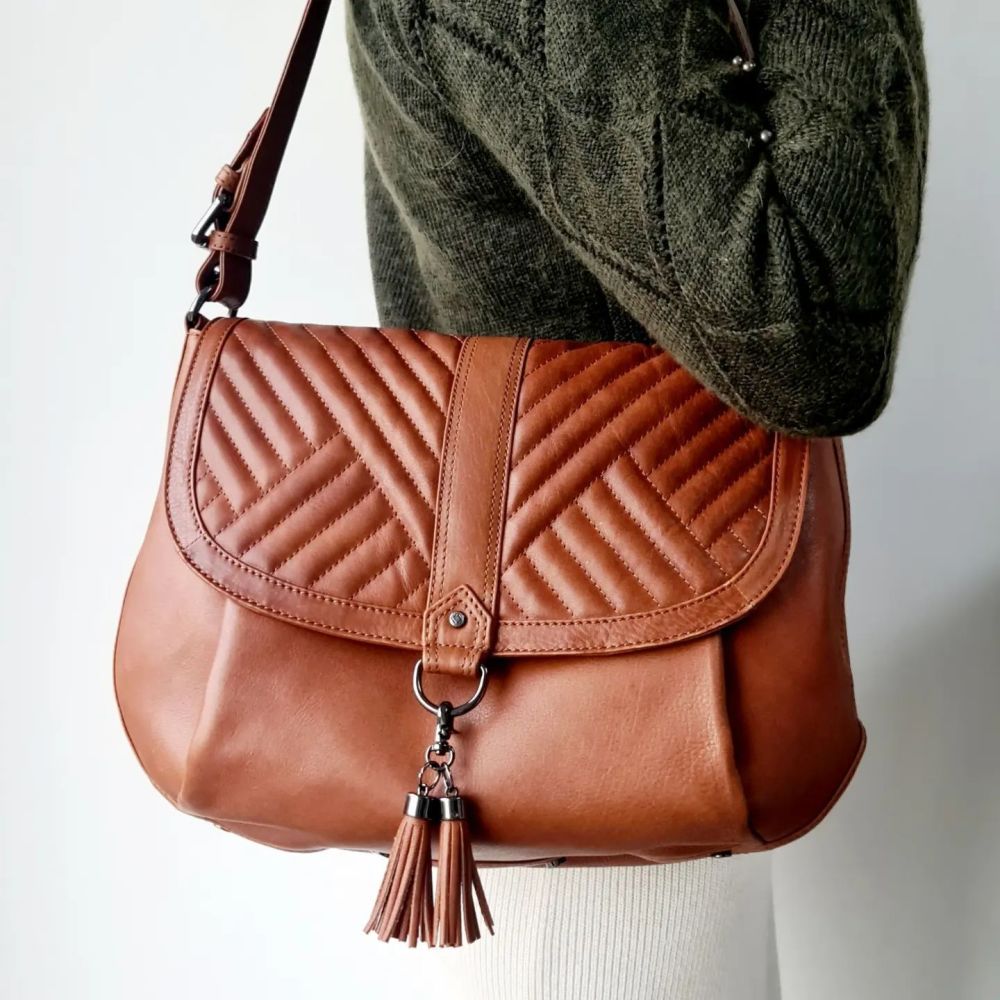 After everything I had been through, KeriKit was my salvation through the dark times and I threw myself into designing the KeriKit range, I was designing solutions to my problems:
Backpacks are comfortable to carry and distribute your weight evenly so no extra pressure on hips or backs.

Strong sturdy handles.

Straps going across are very wide and strong, comfortable.
5 years later, I am growing stronger, I regularly practice meditation to help me to cope and continue to practice lots of yoga and physio every day. It isn't easy to talk about my story, but everyone has their own impossible challenges and it is important for me to tell my story so that we can empower each other as women. With the right attitude, grit and determination there is a solution out there for you and having dealt with my own impossible, I want to help other women with theirs, because girl, you've got this!